Today is International Coffee Day and all over the country coffee lovers are celebrating their favourite beverage and brew methods! So it is very apt, that on today, of all days, we get to welcome a brand-new piece of coffee brewing technology to the world, from none other than one of the global leaders in coffee... Nespresso!
The Godfather of capsule coffee, Nespresso has continued to make great coffee accessible to people in a convenient, time efficient and simple way. So without further ado....(drum roll please!).... We bring you, the Nespresso Vertuo Next!
We're not very good at keeping secrets here at the Coffee Mag HQ, because, well, it's just too damn exciting for us not to want to share the latest and greatest new coffee innovations with all of you! But this time, we were very restrained, and we spent a good few hours in the Coffee Mag test kitchen un-boxing, experimenting and marvelling at everything that is the Nespresso Vertuo Next.

Firstly, this model is designed beautifully. It is typically Nespresso in its minimalist features - literally only one button and one lever on the entire unit. It looks almost predatory on the kitchen counter - we love it!
Secondly, after filling the water reservoir and doing a simple rinse procedure, you're ready to brew.
And boy, did we get spoiled!
Not only did we receive 3 packs of various sized capsules. Unlike previous models of Nespresso capsules, these Vertuo ones come in various sizes, which the machine automatically detects and knows how much water to extract your beverage with.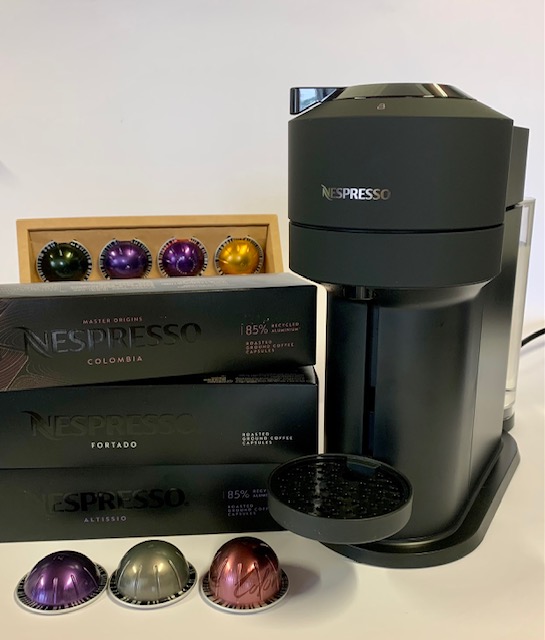 3 different sizes, for 3 different sized beverages!
Then we received a beautiful selection of samples (so pretty!)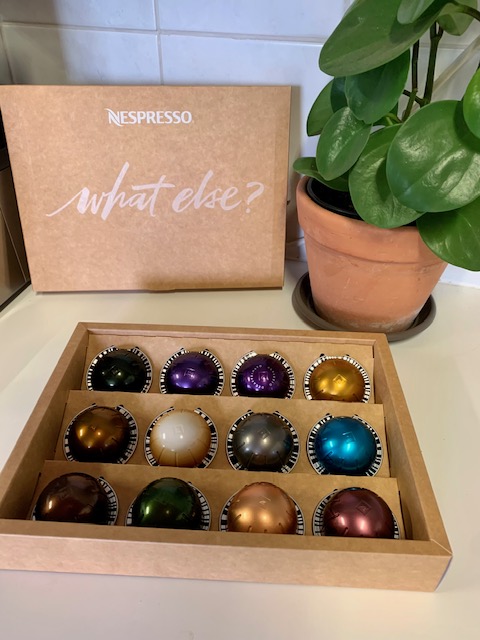 So many choices!
Finally, we got an awesome recipe pack with which to create a brand-new beverage: The White Chocolate & Coconut Fortado!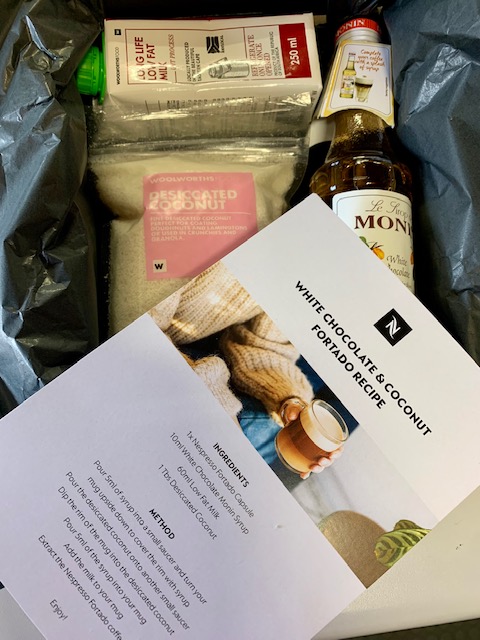 White Chocolate & Coconut Fortado anyone?
So what did we do? We made them all, of course!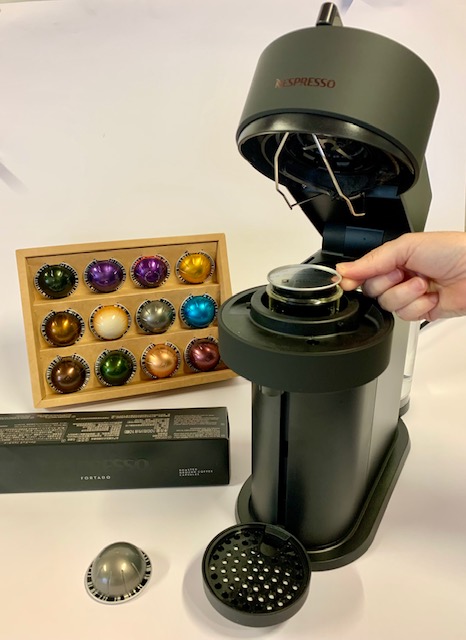 Getting ready to extract our first ever centrifugally brewed coffee!
The Vertuo system introduces Centrifusion™ technology and a new range of coffee capsule sizes that together allow for different coffee styles. At the touch of a button, the intelligent system reads and recognises the unique barcode on each capsule, adjusting the flow and volume of water, temperature, infusion time and capsule rotation to extract a high quality dark, full-bodied coffee, finished with a silky and generous crema.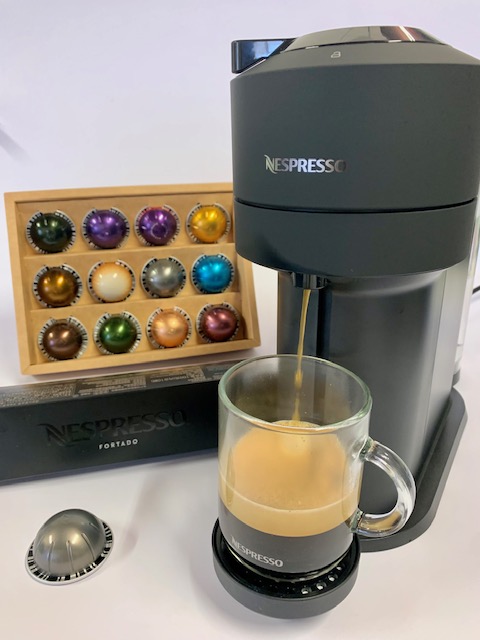 The Fortado.
Nespresso South Africa currently has 3 models in the Vertuo Next range, the Nespresso Vertuo Next, the Vertuo Next Premium and the Vertuo Next Deluxe in sleek and modern colours. All of the machines have the simple one touch button and feature the Centrifusion™ technology.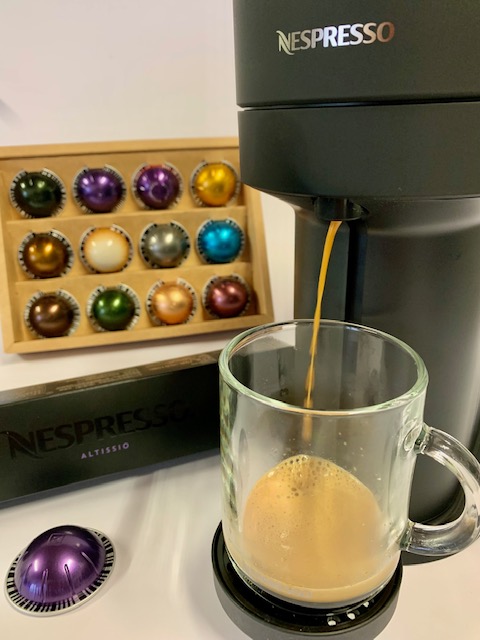 The Altissio.
"By introducing Vertuo in South Africa, we are expanding at home coffee options for South African coffee lovers and delivering a range of large coffees without compromising the taste or extraordinary quality expected from each cup of Nespresso. Coffee lovers will be able to discover new sizes, whether that is a 230ml Signature coffee mug of their favourite coffee or the Carafe (535ml) for an even bigger Nespresso taste sharing experience." says Francisco Nogueira, Business Executive Officer for Nespresso Middle East & Africa.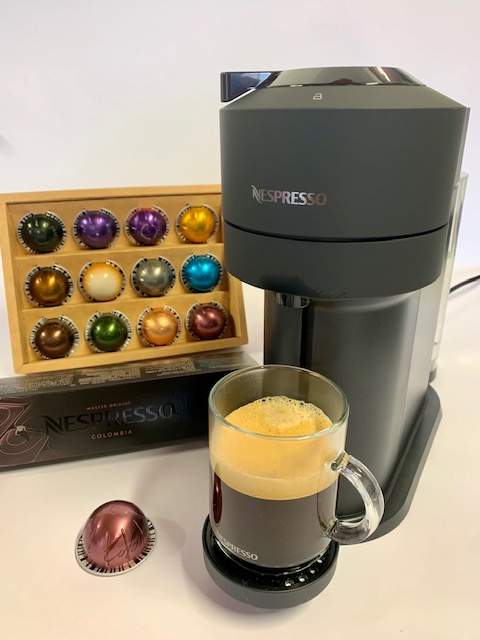 The Colombia, from the Master Origins series.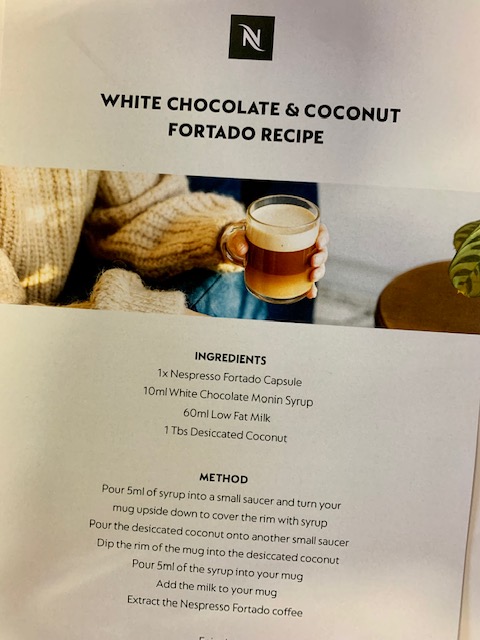 Then we made this.....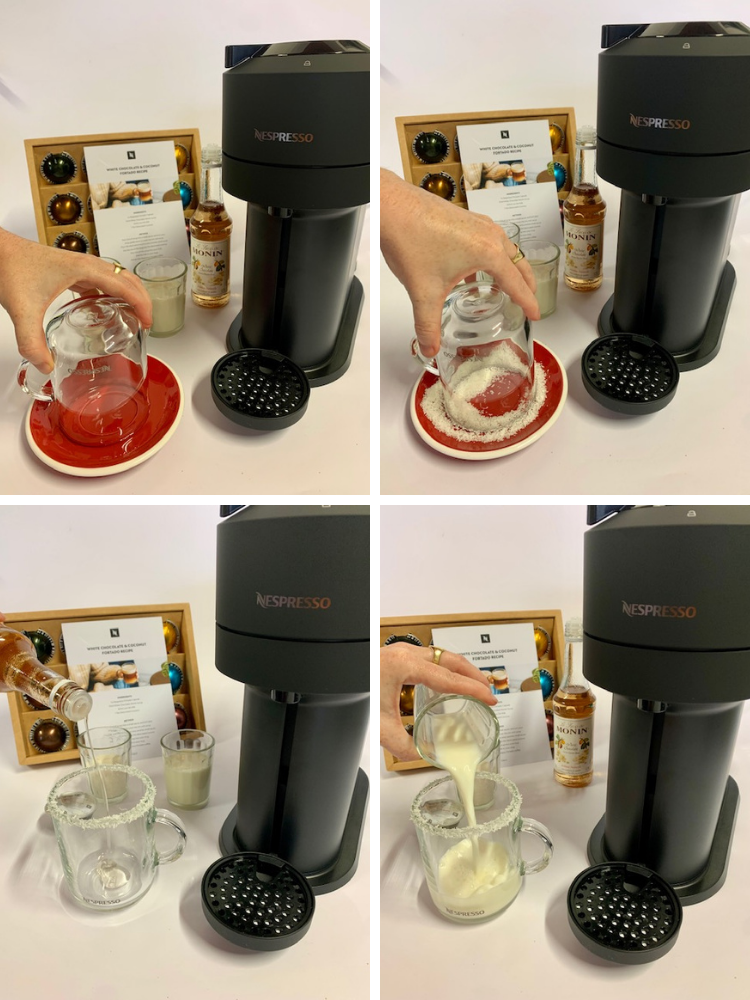 and we got this....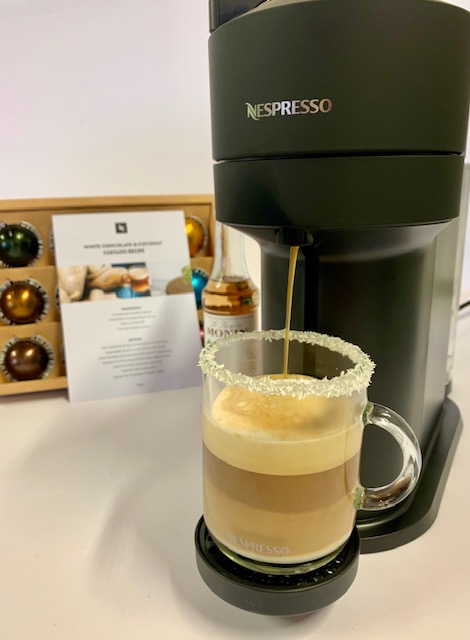 The White Chocolate & Coconut Fortado!