If you're a chai lover and desperate for a real café style chai that you can make easily at home, we've got just the thing for you…
Making a café style chai latte at home is as easy as 1,2,3…
Step 1
Choose an authentic chai latte powder – one that's made with real Indian spices and black tea – to ensure that your homemade chai latte will be as flavourful as the one you love from the café.
We recommend the red espresso® premium chai latte powders that are available in two delightful flavours: spiced chai and vanilla chai latte. These latte powders follow the traditional masala chai recipe so they give you the true chai latte experience in terms of taste and aroma. They don't contain any of the nasties (the artificial ingredients) that some chai powders can have. Plus they're vegan friendly too because they don't contain any dairy ingredients (most chai powders do contain dairy)
Step 2
Add a 25g scoop of your chai latte powder to a 240ml glass and mix well with hot milk of your choice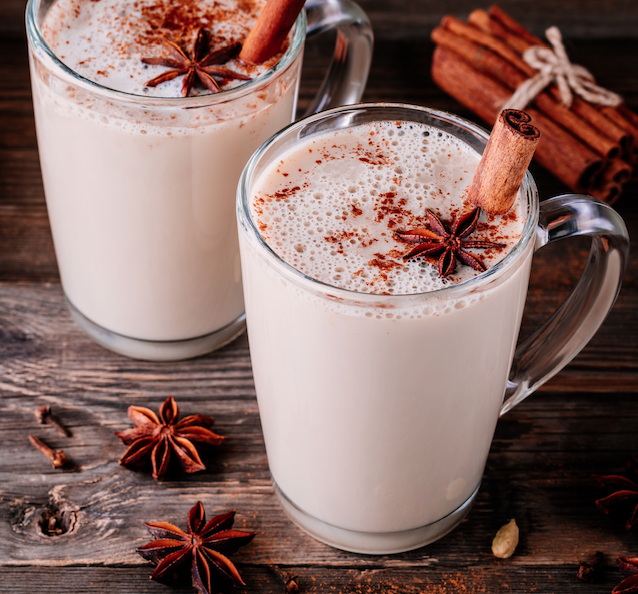 Step 3
Once thoroughly mixed, top up with steamed milk or milk alternative.
You can try making foamed milk using a French Press - Heat your milk on the stove or in the microwave and then pour it into your French Press. Plunge the lid up and down for about 30 – 60 seconds
Using a milk frother – Heat your milk and try a handheld milk frother which acts like a small electric whisk for frothing
Using your home espresso machine - Heat one cup of milk in a jug using the steam wand. When you add this steamed milk to your chai latte glass, hold some of the frothiest milk back in the jug with a spoon so you can add it to the top of the glass.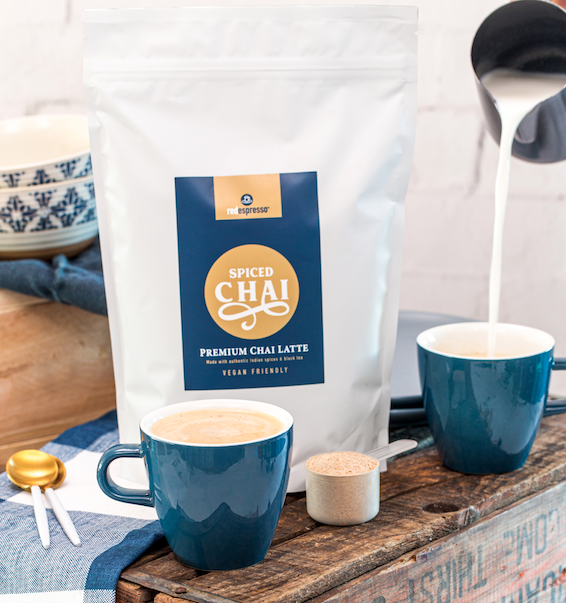 You can buy red espresso® chai latte powders online.