In the coming weeks we will be getting to know all our ASITD Roasters! They have put their roasting skills to the test and we want you to get to know them all.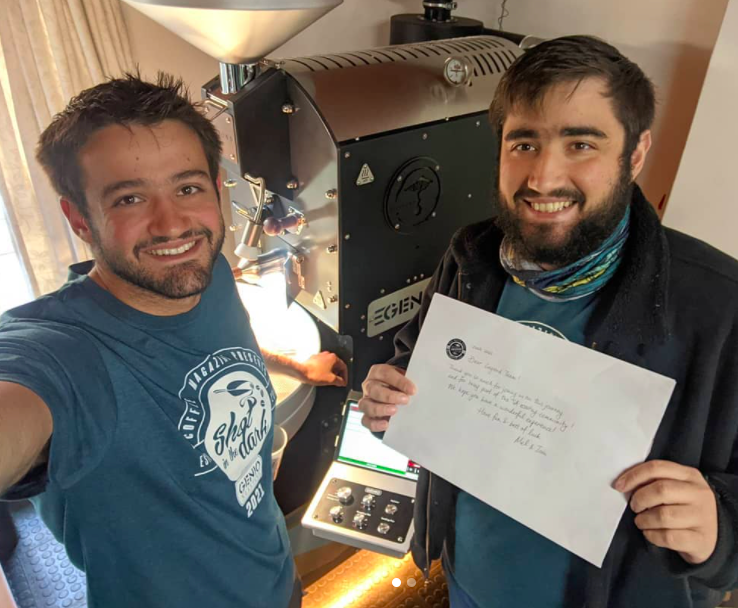 Name of Roastery: Gegrond
Name of Head Roaster: Frederik Dreyer
How did you get into coffee roasting?
We started out in 2018 with the idea of producing only cold brew, but the business model quickly changed.
Back then Francois Dreyer from Heavenly Coffees used to roast for us.
In September 2019 we got our hands on an old Asuka roaster, we were roasting 1.8 Kg's at a time, it kept us quite busy. Online sales through lockdown was good to us and we could order our Genio 6 in November 2020, we received it in March 2021.
We went head first into roasting. With only a green bean course taught by Nicodemus Nabakwe from Sevenoaks under the belt we tackled the Asuka. Since then we have thrown ourselves at roasting books and articles, we also tapped into Donovan McLagan's brain through the Intermediate roasting course held at Sevenoaks in 2020.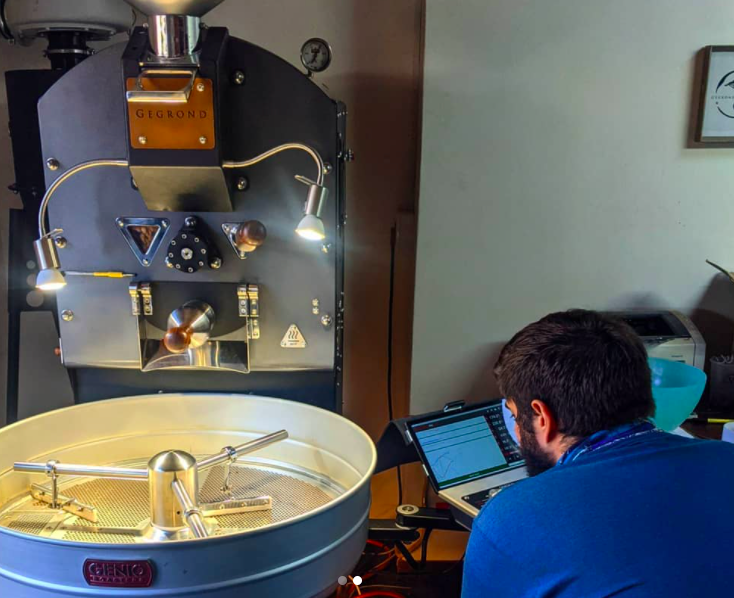 What is your favourite coffee to roast currently?
We really enjoy roasting the Nicaragua Marsellesa.
It really stands out above the rest when it comes to aroma and tasting notes, the beans are also beautiful!
If you had to drink one coffee for the rest of your life, what would it be? (Origin, varietal, processing, roast profile)
Brazil Cerrado, Bourbon, Natural, Medium Roast.
It's versatile and suits my obsession for alternative brewing methods. It also has great flavour and is quite sweet. There's nothing to it that will make you gatvol in one lifetime.

What has been your favourite moment in coffee?
When we just started out Pieter bought some of the micro lot beans that Winston Thomas used in the barista championship of 2018. It was the first time I tasted Specialty coffee, and it blew me away. The obvious tasting notes of Strawberry Yoghurt was just mind blowing.
Tell us one of your favourite songs!
Xavier Rudd – Follow the sun
If you had to eat one thing for the rest of your life what would it be?
My favourite meal to make: Grilled chicken breast on a bed of baby spinach, topped with Camembert, grilled mushrooms, red bell pepper strips, salt and pepper. Yum!
Where can we find your roastery?
We are primarily online at the moment, but roastery visits can be arranged. We roast in Murrayfield, Pretoria East.
Can we buy your coffee online?
For sure! www.gegrond.co.za We deliver Countrywide