Seeing events like the Specialty Coffee Expo grow and thrive gets us so excited!  Regular contributor Katie Burnett was on the ground to take in all the action.
---
In May this year, the country's leading specialty coffee roasters were invited to come and showcase their work at the Specialty Coffee Expo in Fourways, Johannesburg. This month, the SA coffee community was treated once again. This time though, in Cape Town.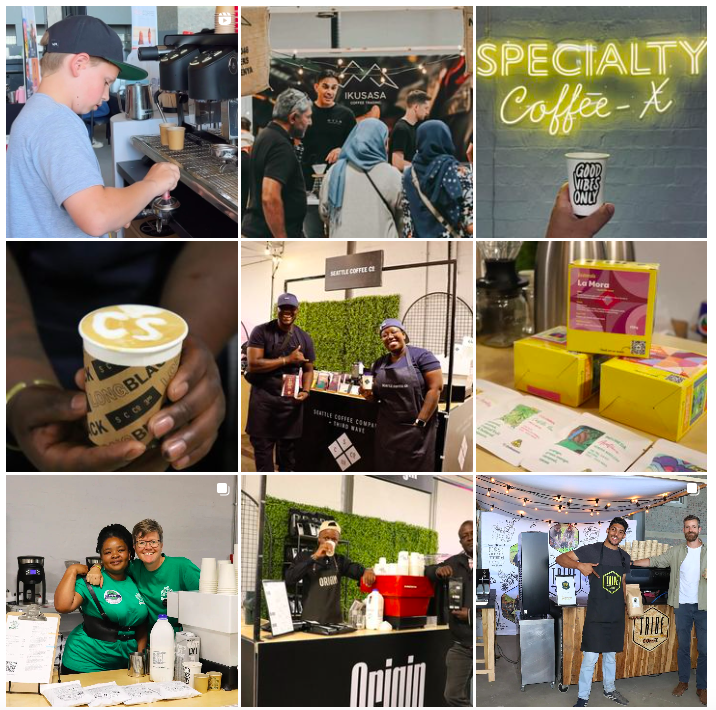 A snapshot of the fun. Go give them a follow!
The Johannesburg edition of this event is held at Fourways Mall and the Cape Town edition is at Maker's Landing, V&A Waterfront. The goal of the event is not only to get the specialty coffee fanatics in a room with their favourite roastery's, but is also an entry point for the newly coffee-curious. The Greenroom Live team have done an exceptional job of achieving this: consistently keeping the focus on the coffee and making sure that all the roasters and consumers are able to get what they want from the event and gain a couple of new friends along the way.

Being at the event makes you feel like you're in the middle of a reunion of old friends (perhaps that's exactly what it is). Specialty coffee in South Africa has been growing, but it is still small and largely quite exclusive. Events like this help to forward the specialty coffee narrative. The Specialty Coffee Expo has only happened three times so far (2 in Johannesburg and 1 in Cape Town), but every event has been more thoughtful than the last.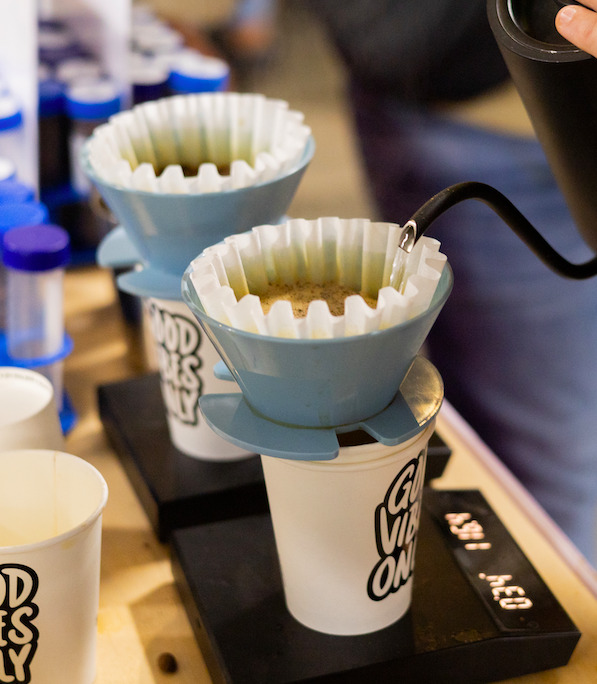 Talking to a few attendees, I discovered how impactful an event like this can be on specialty coffee. From the customer who's seen a particular roastery on Instagram but never drunk their coffee, to the new specialty drinker who just wanted to find some new places to drink coffee – the roastery's benefit hugely from the exposure and friendly set-up of the expo. 
Beyond this though, this event is a touchpoint for the new customer that specialty coffee hasn't had thus far. It is a great way to start drinking specialty coffee. You're guaranteed to walk out knowing a little bit more than you did before with a couple of tasty coffees to brew at home. The friendly atmosphere promotes conversation between the roastery and the customer, creating deeper connections and wider audiences for specialty roasteries.
Historically, the South African specialty coffee consumer has discovered a roastery that they love and stuck with them, which is great, but this event is a space where these customers can come and discover other roasters they'll likely also love. Discovering a specialty coffee roastery you like can feel like finding a light switch in a dark room, especially in South Africa. Specialty coffee roasteries are artisan, niche businesses and without knowing how to combat it, they can become cliquey and exclusive. This event has thrown them all in a room and allowed for their customers to discover new roasters.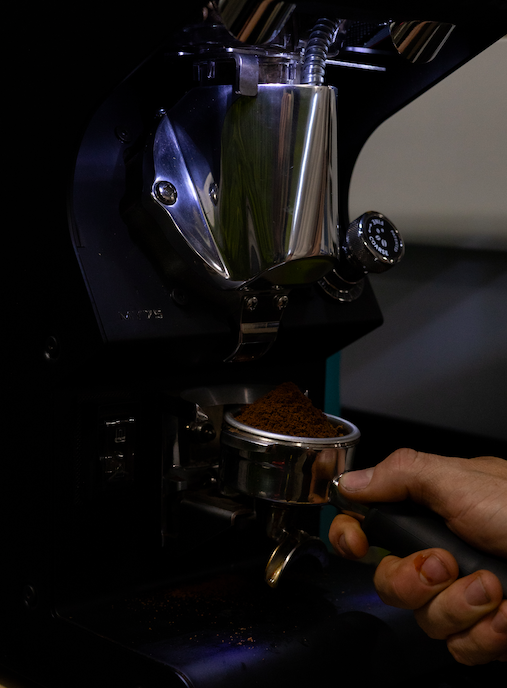 The event showcased equipment specialists, industry suppliers and 14 different South African specialty coffee roasters. Capetonians flocked to Maker's Landing over three windy days to enjoy the wide range of coffee on offer. Over the weekend, multiple guided cuppings were held, equipment was tested and roastery's got creative with their offerings.
Ticketholders got to taste some special coffees and coffee-based drinks over the weekend, as well as enjoy the food vendors that operate from Makers Landing.
The Specialty Coffee Expo is here to stay and specialty coffee fans are excited to see what this event holds in the future. If you're interested in attending, the next edition is at Fourways Mall in May 2024!