If you want to learn more about coffee and have a super fun time in the process, coffee companies all over the country are there for you! Get involved!
---
Keen to learn how professionals taste coffee?
Join us for Cup Tasters 101 - a fun introduction into cupping.
Classes start on Friday 26 January.
---
Latte Art Throwdown at Fifth Wave Coffee in JBay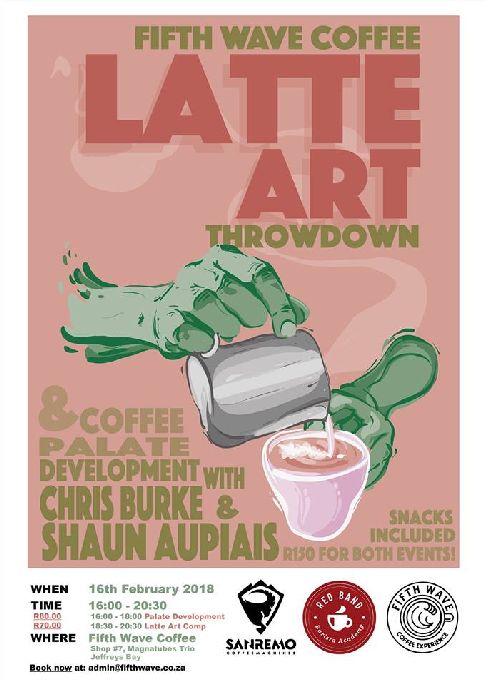 From their event page:
"Join us for a caffeine fueled evening with some of the best in the business.
From 16:00 to 18:00 - we will be hosting a palate development course with Shaun Aupiais and Chris Burke, where you will learn how to taste different flavors in coffee and judge a cup more accurately in the future.
From 18:30 to 20:30 - we will watch baristas from PE and Jbay battle it out in the latte art competition for the title! Chris Burke and Shaun Aupiais are the head judges.
There's a lot of amazing prizes for the audience and entertainment to be had by all!
!!BOOKING ONLY!!
(Tickets are limited) Please book your tickets: admin@fifthwave.co.za / 074 326 1542"
---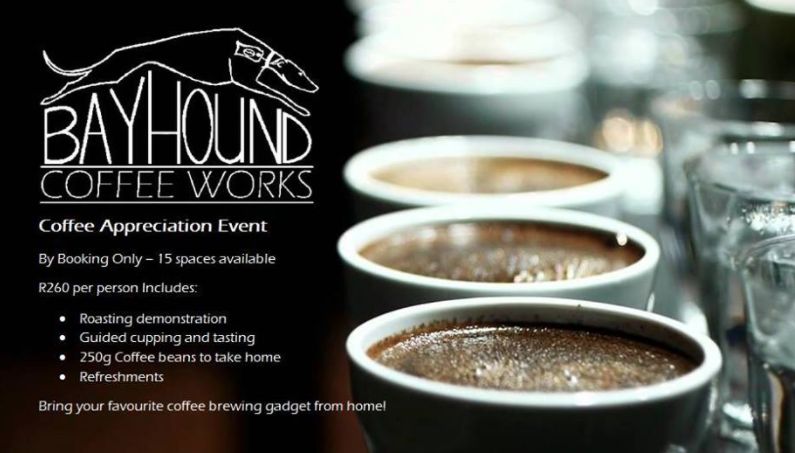 By Booking Only – 15 spaces available
R260 per person Includes:
• Roasting demonstration
• Guided cupping and tasting
• 250g Coffee beans to take home
• Refreshments
Bring your favourite coffee brewing gadget from home!
Contact Susan on 074 486 2902 or email pieter@bayhoundcoffeeworks.com