It's on! The best baristas in the Eastern Cape will be battling it out today and tomorrow for coffee supremacy at the Homemakers Expo. Get down to the Boardwalk Expo Centre and support your favorite coffee superhero!
There are 3 Competitions running - the Barista Competition, the Cup Tasters Competition and the Latte Art Competition.
These competitions are the exact same format as the World Coffee Events format, so you'll be able to witness first hand the skill and expertise of the best baristas in the region working their sets before the judges.
You'll also be able to taste some amazing coffees and meet the coffee industry leaders, get a chance to see the latest coffee equipment innovations and get insight and advice into making better coffee at home or even starting your own Cafe!
So if you're in the PE region and you want to learn about coffee - this is the place to be!
Friday 29th July

10am - 4.30pm : Barista Competition
6.45pm - 7.25pm : Cup Tasters Competition
7.30pm : Monin Minute
7.30pm : Finals Announcement
Saturday 30th July

10am : Cup Tasters Final
10.30am : Latte Art Final
12pm - 5.30pm : Barista Competition Final
6.30pm : Monin Minute
6.45pm : Award Ceremony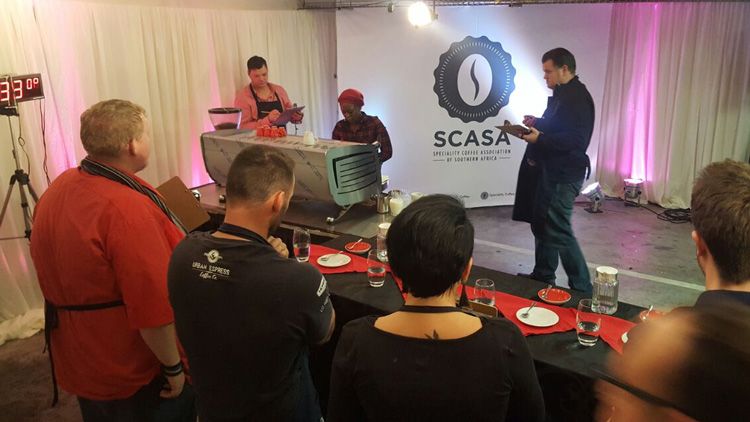 ---
They win a set of double tickets to visit the event! Congratulations! If you're one of their friends tell them to check their email for their prize!
Jenny Wilson
Stuart York
Kirsten Deysel
Pumeza Tube
Belinda Griebenauw
Alida Malan
Theunis Cloete
Sanjay Raga
Varla Fiona King
Noluthando Mavela
---