José Vilandy will be sharing a bit about his passion for coffee and involvement in Truth Coffee Roasting at our next session. Truth was recently voted the best coffee shop in the world by MSN Travel! World class brands right here in SA. Imagine being taken away from your family and being forced to be a child soldier? For him this was a reality he faced as a youngster living in Angola. His story of overcoming great challenges and making a life for himself needs to be told!
FMI and Appletree Culture Catalysts are super amped to be hosting our 15th STORY Session featuring José Vilandy! It's the last session of 2015 so expect an epic celebratory vibe with live music, great food and drink and one incredible story!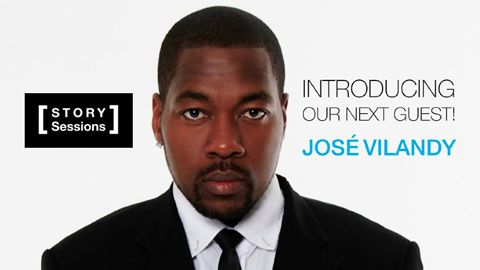 Here's some info:
The event is free but you do need to secure a ticket. Follow
the event page
to do so.
Bring cash for food and drink which will be on sale as well as for parking. Parking is on the 5th floor.

About STORY Sessions

'If what you want to do with your life won't make a story meaningful it won't make a life meaningful either.' Donald Miller
We have all been impacted by powerful stories. History books are littered with stories of great men and woman whose extraordinary lives have shaped the world we live in. Then there are stories of unsung hero's, the people in our midst who have incredible stories to tell yet may never have the opportunity to share them.
Our live events create the space for these stories to be told by bringing communities together to share in the stories of those who live right amongst us.
But the big dream goes far beyond simply sharing stories. At STORY Sessions we believe that the power of a story is the story that starts in you. We believe that those listening to the stories of others will become more intentional about living out the most authentic and unique expression of their own story.
Because it is these stories that will change our world.
STORY Sessions is sponsored by Appletree Catalyst Agency and FMI