Here in the Gourmet Garage at the Homemakers Expo, the creme de la creme of the Eastern Cape baristas have delighted and enthralled us this weekend from handmade coconut ice cream to stage fright to scoring debacles to the amazing Angeline McLagan to klein melk terts and an enthusiastic PE crowd.
We have been streaming the action live, here is the announcement:
Congratulations to the Eastern Cape Champions!
Barista Champion: Donovan McLagan - Urban Espress


The moment of glory!!


Latte Art Champion: Siya Tyumre - Woolworths/Tribeca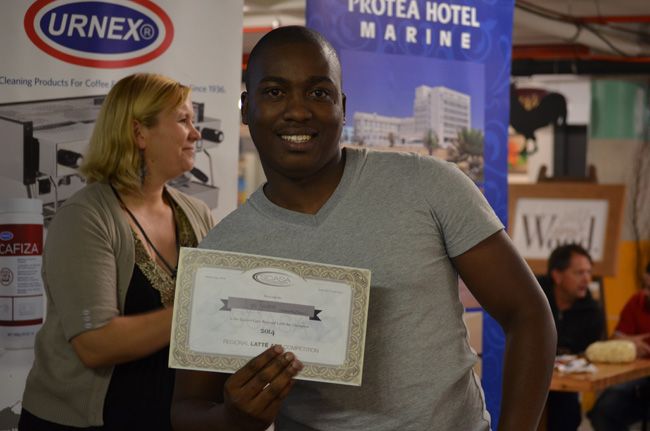 Cup Tasters Champion: Simpiwe Adams - Kaffeine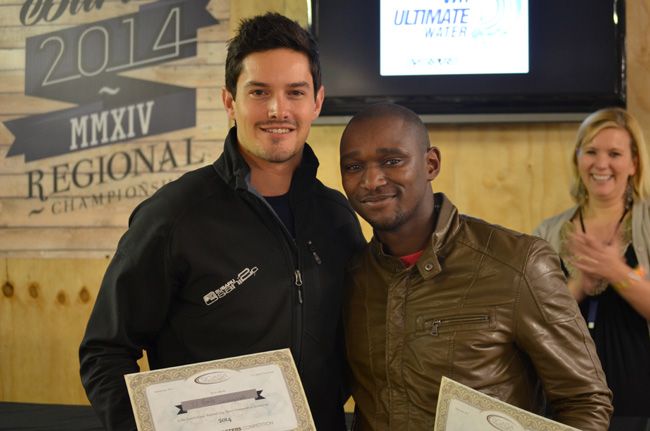 Runner up JJ Maritz and the Cup Tasters Champ, Simpiwe!
Big thank yous to all the judges who give of their time and palates with little reward (other than delicious coffees). The Barista Daddy Shaun Aupiais who looked after all the baristas behind the scenes. Gino, the MC for the event. Donovan McLagan for building tables to put beneath the beautiful Simonelli T3. To the sponsors, without which their wouldn't be the opportunity for these passionate baristas to get to the World Barista Championships. Thank you to VDP Distributors for sponsoring the Live streaming of this event, f
ollow us here to get live updates
at our events. And last but certainly not least, thank you to Angeline McLagan, wonder woman, event organiser and giver of the best hugs!
All of the Top 6 of the Barista Champs will go through to the Nationals in Joburg at The Good Food and Wine Show 21-24 September. Those Baristas are:
1. Donovan McLagan
2. Byron Keet
3. Joe Tewa
4. Vitalis "Victor" Mandinenga - InFood
5. Zuko Ntuntwana - Wimpy Boardwalk
6. Roberta Jusson - Lavender Blue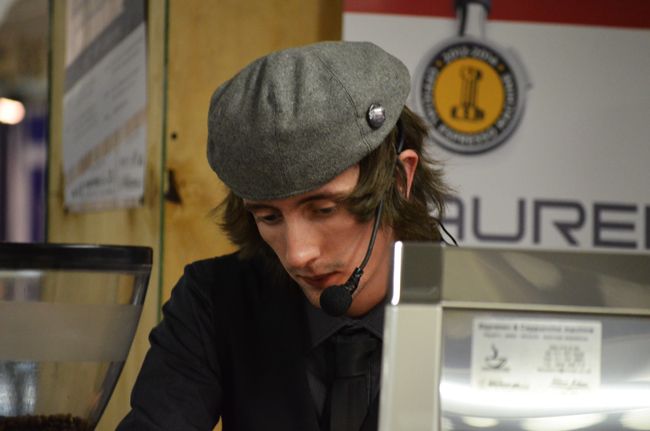 Byron Keet - The Friendly Stranger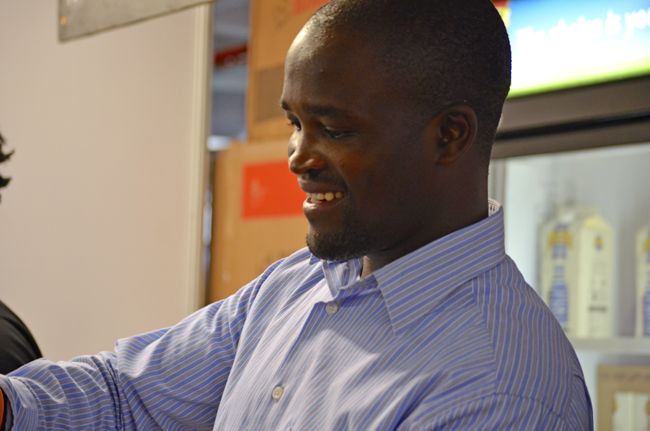 Joe Tewa - Urban Espress
Zuko - Wimpy Boardwalk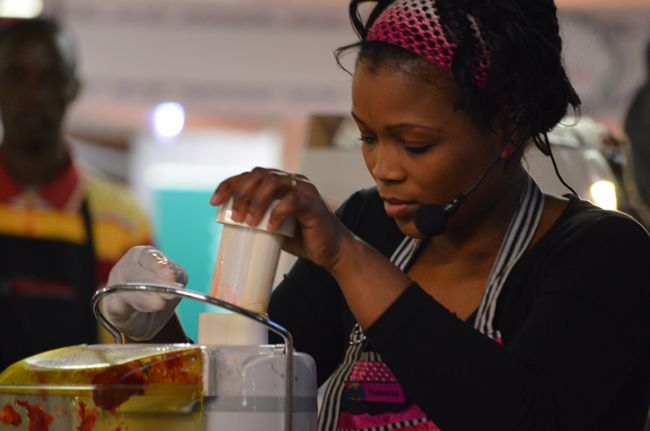 6. Roberta Jusson - Lavender Blue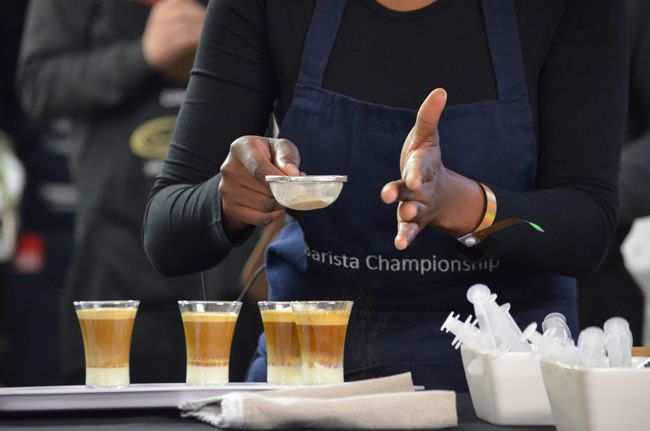 The Deconstructed Milk Tart by Zuko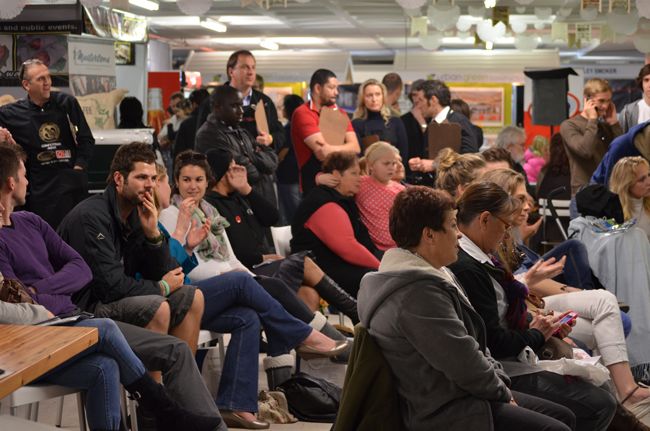 The competition was well supported by the PE coffee enthusiasts.

Tomorrow is the Aeropress champs.