By Steve Evans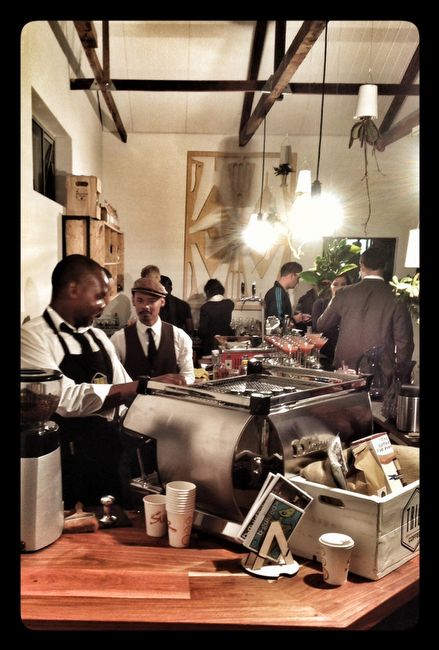 It was a windy, chilly night in Cape Town, but a rather fabulous crowd turned out to support Jake, Kate and Bradley as they launched their new
TRIBE Coffee Shop & Roastery
at The Woodstock Foundry, 160 Albert Road.
This area is part of the East City Precinct development, which has seen a flood of creative urban revitalization projects, including The Old Biscuit Mill, The Woodstock Exchange, The Bromwell and The Woodstock Foundry to mention a few. The area is a mismatch of seedy run down buildings, interspersed with these amazing regenerated spaces, and plenty of street art or graffiti depending on which way you look at it and which building its on! It's become a work haven for the creative industry and as such there is a very exciting vibe going on.
The new home of Tribe Coffee, with a café bar designed by Rivets and Rockets and bamboo recycled set pieces from MBA Architect Design, mirrors this completely, and is an open collaborative space shared with a couple of other businesses.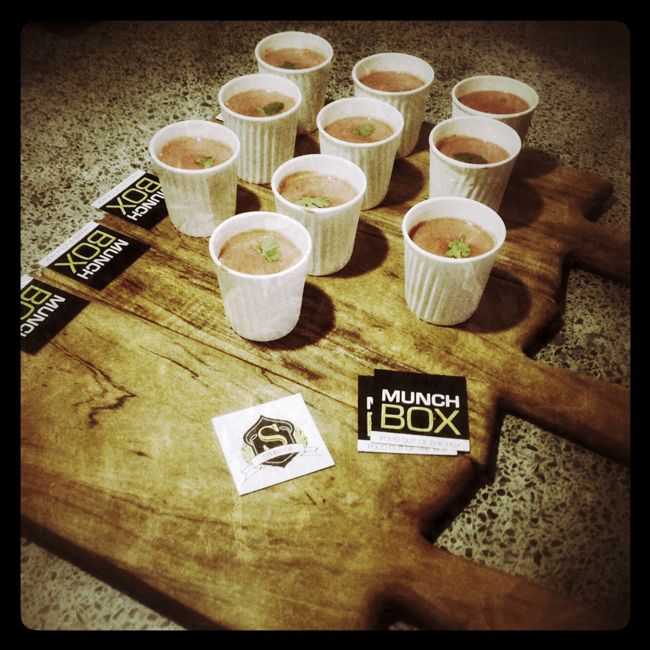 During the speeches, Jake picked up on this theme noting "that if you're passionate about what you do, share your vision and collaborate, you can achieve much more than you ever thought possible...after all, that's what life is about!"
In essence the entire launch was made possible by friends of Tribe coming together to celebrate another milestone in the journey. But the evening was much more than celebrating the new space, it was a working showcase of collaboration with a live graffiti mural being painted by
Fers*
, some cool live guitar, and a very interesting art wall (to ponder).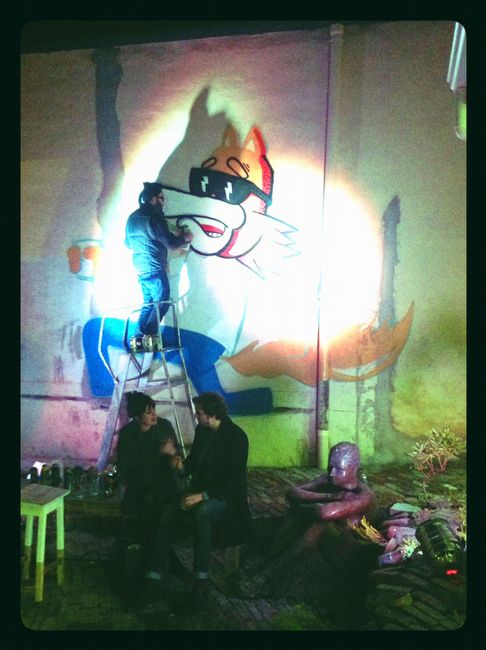 Quite by chance, I met up with an old school contemporary, Oli Marshall who actually sold Jake the old 20kg Probat roaster (fondly known as Bertha, queen of the seven seas) which stands tall and proud in the smallish studio space across the courtyard.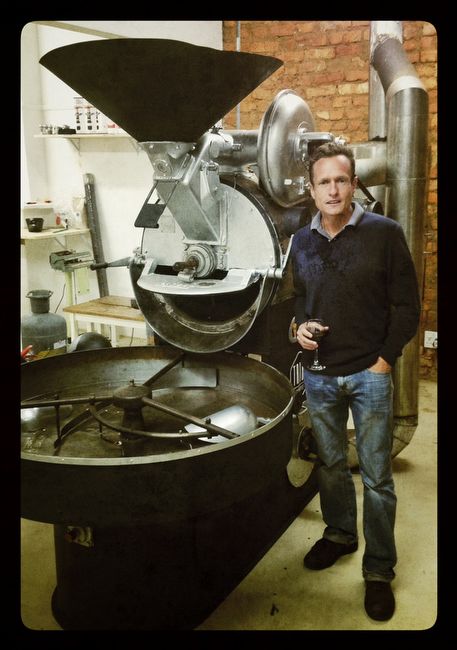 The Tribe coffee bar itself is a spacious, open design, showcasing the trendy MadeByArchitects bamboo furniture, not to mention the Jack Black Draft Tap and of course the La Marzocca Espresso Machine.
As the edge of the cocktails started to wear off, and the buzz of the coffee started to kick in, I quietly sneaked out, but will no doubt be back in a flash to soak up more of the TRIBE energy...and satiate my coffee cravings!
Congrats to the Tribe team on an amazing party and a fantastic space, we expected nothing less from these trailblazers!