These days I don't get behind our LaMarzocco at the Bean Green for days at a time, but there's nothing quite like
that
feeling.
When we arrived in CT at Gourmet and were faced with this amazing coffee set-up: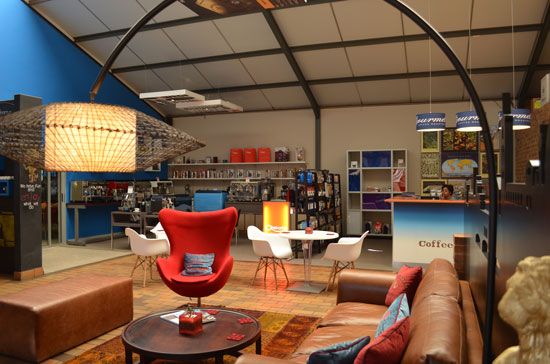 I was understandably
frothing
.
Our last cup had been in Durban (far too long between cups, grumpiness was setting in), we had gotten lost on the way (no one is blaming me and I blame google so...) but having the opportunity to play on these machines put my caffeine level back on neutral and fed my soul. I used the Hazz In-house Blend, which the team is very proud of, and rightly so. They have just sent off the secret concoction to Italy for testing at LaMarzocco HQ. I think I did the blend justice and was rewarded with a tip of the hat from owner Gary Hay.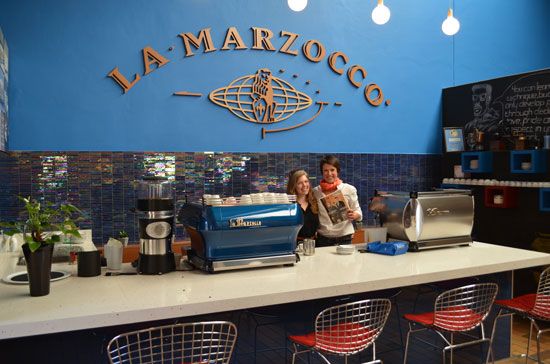 Marketing director Marisa with her copy of TheCoffeeMag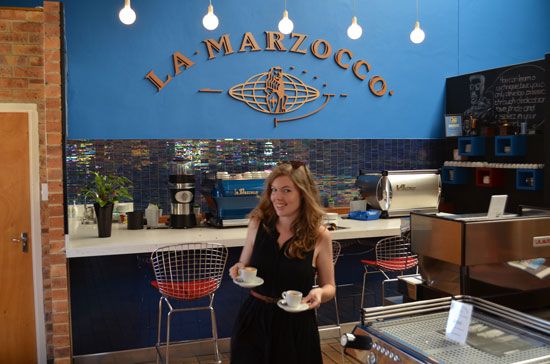 Oh yeah, I've still got it :) hehe.
Once a barista, always a barista
. If you're in CT in December, put the
Barista Throwdown in your diary now
!