By Ayanda Dlamini
---
Prince Albert is becoming a well known foodie and artisan destination. Local charity, PACT, hopes to use coffee to give hope and employment to members of the community!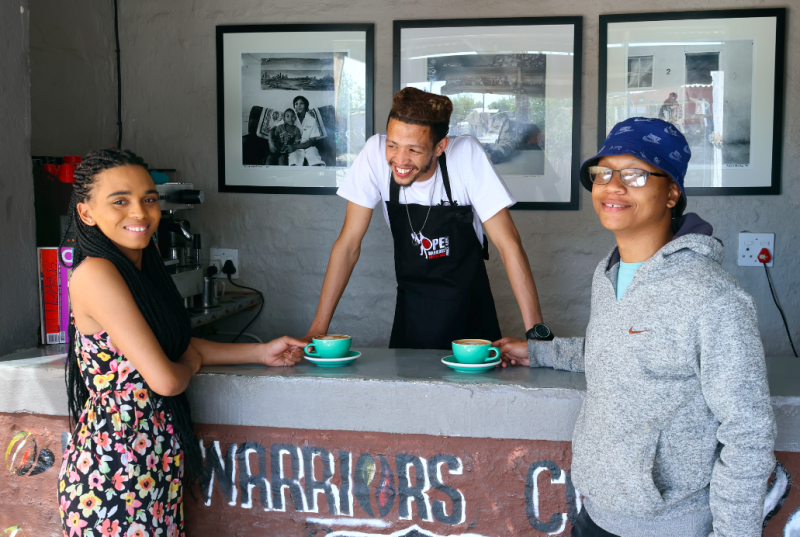 Meet the Hope Worriers - a small but mighty part of PACT charity organization, who have been making waves in the heart of Prince Albert, Klaarstroom, and Leeu-Gamka. Their mission is a significant one, that is to bring about transformation in these communities through a very favourable initiative: a coffee bar.
Hope Warriors coffee bar is more than just a place for a morning caffeine fix; it's a hub of change and empowerment. More than anyone, us coffee enthusiasts have a deep understanding of the importance of coffee culture and the coffee community. For a lot of us the culture goes beyond the beverage itself; it enriches our lives socially, culturally, and economically. Coffee shops provide spaces that nurture connection, creativity, and a sense of belonging.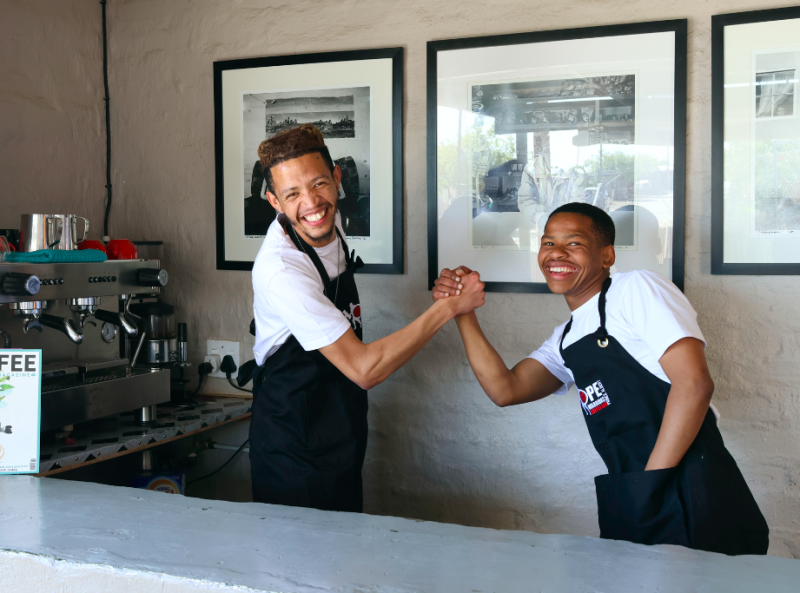 This charity organisation recognises exactly that, whilst also serving as a catalyst for development and growth in these previously disadvantaged areas. As things continue to flourish for the Hope Warriors, they're growing and developing in areas such as having their own brand of beans as well as having Barista training. A coffee with Hope Worrior, is a coffee contributing to something bigger - the development of Prince Albert and its people.
A huge part of the Hope Warriors ethos is their dedication to using love as a currency: "Our currency is love. Our business is learning to love in community. Our investment is creating a love account, every day with every person in every engagement, especially children." 
You can't help but admire their holistic approach. The Hope Warriors are thriving in their ability to diversify various micro-enterprises, each designed to provide income opportunities and economic stability for local youth and older residents. These initiatives include: Lapklank (Sound and Lighting), Knipoog (Media and Photography) and Lapland (Clothing Range).
They've combined their love for coffee with these micro-enterprises, that have created a positive ripple effect - It's not just about profits; it's about creating a thriving and a progressive close-knit community. 
"PACT is all about young people finding their worth and regaining their dignity to impact positively on the bigger world." - Naaim Briesies (Regional head)
The Hope Warriors can be a huge influence and a blueprint to other communities wanting to promote change. Not only are they providing empowering skills and opportunities for young people, they also work hard to share their vision for young South Africans in the townships, to have equal opportunity to flourish, despite the challenges that surround them.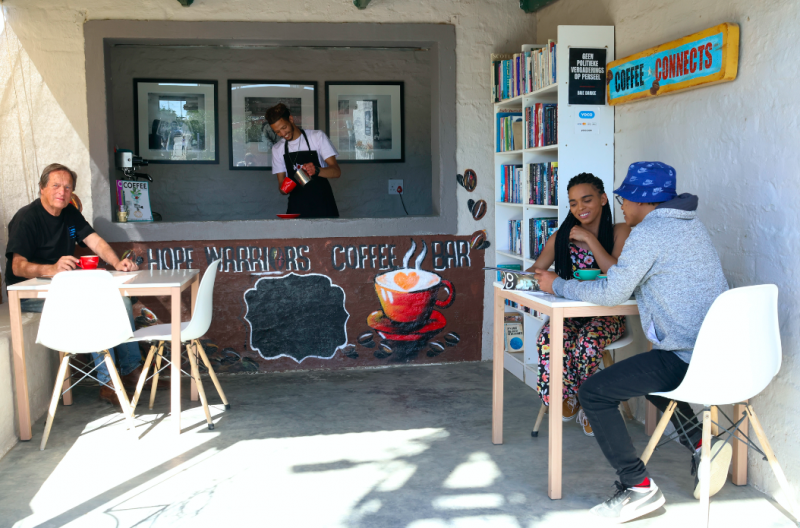 Whether you're a coffee lover, an event planner, a photography enthusiast, or a fashionista, there's always a way for you to get involved with Hope Warriors. Visit their coffee bar or seek out their socials. Every interaction with these micro-enterprises supports the larger mission of community development. Allow the story of Hope Warriors to remind you that a cup of coffee can do much more than wake us up.