We chatted to Sehlabaka Rampeta, one of the two creative minds behind Artisan based in Maseru, Lesotho. We have drooling over their pizza and coffee laden stories since they opened! All the best to this dynamic team in Lesotho!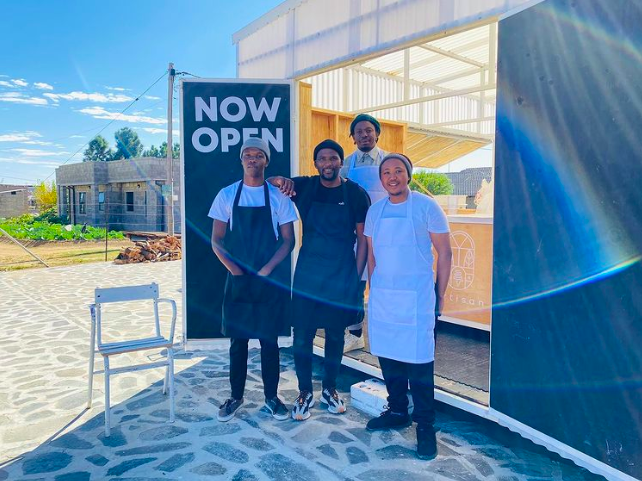 First of all, who are the people behind Artisan?
Artisan is owned by Sehlabaka "SG" Rampeta and Lebohang "Pesh" Rampeta. Pesh and I met in 2016, we shared a flat while at the University of the Free State and we've been friends since.
How did Artisan come to be a reality? And what came first, the pizza or the coffee :)
I have always wanted to own a coffee shop and had no idea how to go about it. During hard lockdown in 2020 while searching for places to learn more about coffee I came across Stevo Kuhn and Winston Douglas and basically lived off their instagram feeds for a while (until I did SCA foundation and Intermediate barista training with Stevo when things went back to normal). Needless to say I walked away with some gems from those posts.
The idea of Artisan was birthed around this time, we had so much time on our hands during covid that as I was learning about coffee I was also learning about making sourdough bread and Neapolitan style pizza. Prior to Artisan we had a video and photography business that nearly sank during the pandemic, the realisation that we couldn't have all our eggs in one basket is what led to us taking the plunge and beginning construction on the shop. So I would say the coffee came first and in as much as we make amazing pizza we would like to be known more for the work that we do in coffee.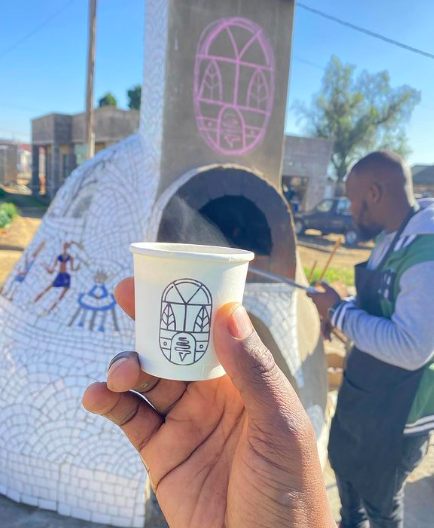 Tell us about your coffee philosophy? Can visitors expect the same coffee on bar or is there a surprise each time?
We plan to have a blend on bar and introduce something different whenever we have a special coffee in the shop. For the past few months we've been trying out blends from different roasteries to try and find a good fit for the shop based on taste and price. We have tried out blends from Father, Cedar and Bluebird and we are still in keen on trying out more roasteries. We have also just added a freezer option to our menu.
You built the space and pizza oven from the ground up! What has the experience of creating something from scratch been like? And also well done! The results look phenomenal!
Thank you so much. One thing we knew we wanted to achieve when we built the shop was to have a good looking space. It is still a work in progress but we are very proud of how it is unfolding. The space was designed by our friend Tiheli Tiheli along with my brother Mokhethi who are architects trained at Polimi in Italy.
Building the space from scratch and watching it take shape is one of the most rewarding things we have done. But I think we underestimated how costly and time consuming it would be. We built the space over a period of a year and a half.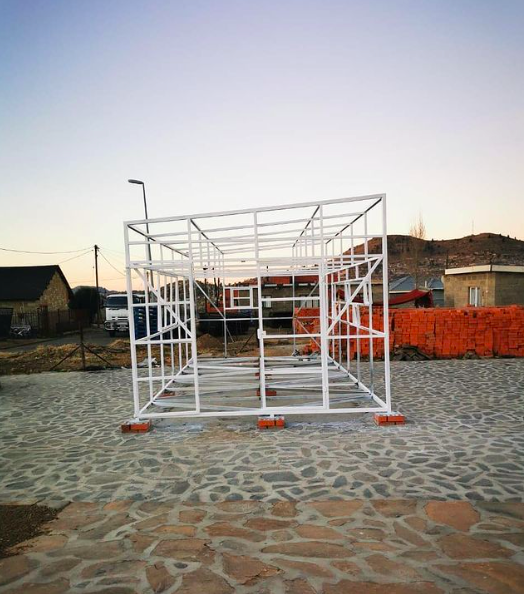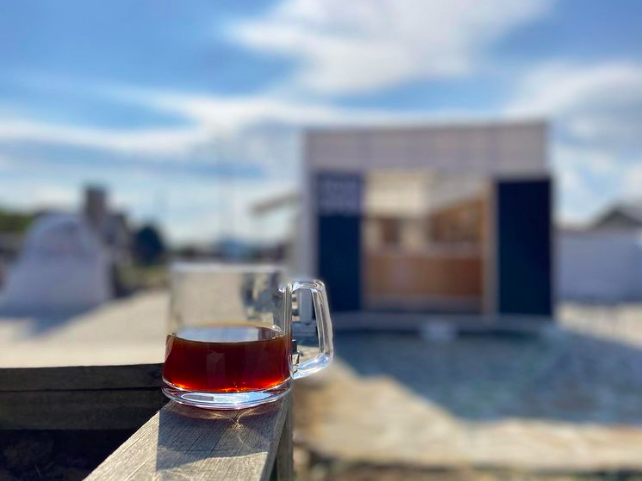 Please tell us a little bit about life and coffee culture in Maseru?
I think we are at a point where there are a few players who are trying to cultivate a coffee culture in Maseru. Two other coffee shops opened around the same time that we started operations, but we are currently the only ones offering a specialty coffee experience in the country. One of our bigger goals is to improve the overall coffee experience in Maseru through training and sourcing equipment and beans.