We first met Charles many moons ago when he was working at InFood Coffee Society in Jeffreys Bay and he came first in the SCASA Eastern Cape Barista Championships. He was even on the Cover of our 4th Edition of The Coffee Magazine some 9 years ago! We were thrilled to see he has started his own business in Cape Town and we caught up with him to hear his news.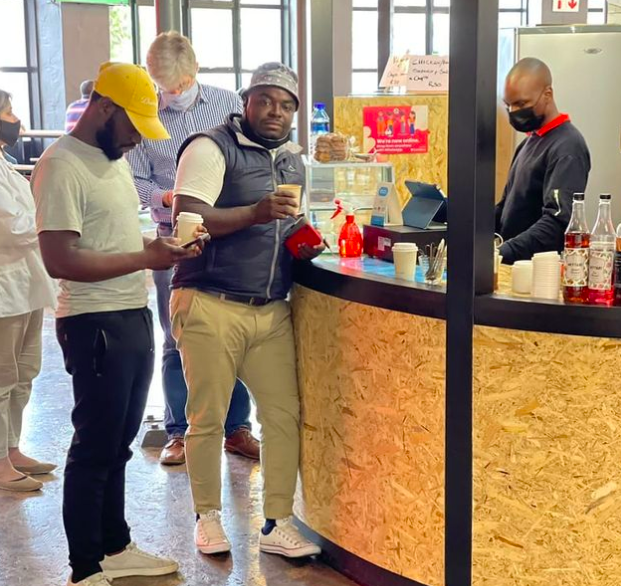 Tell us about how Nulyfe Coffee started. What was your inspiration?
So Nulyfe Coffee started as a thought, its (Newlife) then i twisted the spelling to make it unique and draw young people attention. As the new generation in coffee i have the passion to spread knowledge to the youth, help them get employment easily. If your CV has atleast one course it's easier to get the opportunity to work because you bring value to that place, they wont spend time and resources on training. That is why at Nulyfe Coffee we also provide Barista Course.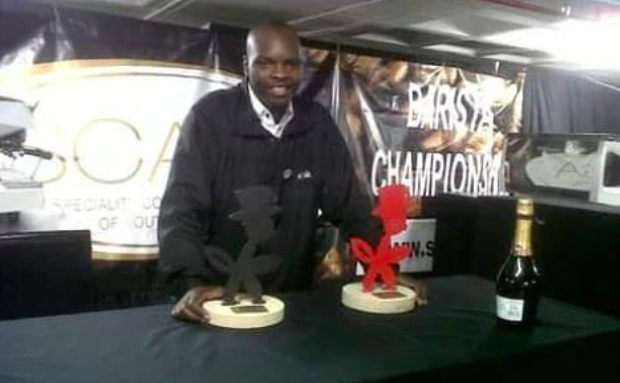 What did you learn from competing at the SCASA Barista Championships?
Well after competing at the SCASA BARISTA CHAMPIONSHIPS i was excited for becoming the Regional winner and securing Top 6 position at National level, however i realised that it was the highlight of the future. Also working at (Infood in Jeffreys' Bay) helped me understanding what is good coffee and how to achieve a good cup of coffee. We do have lots of Baristas, but the standard produced from Barista Championships will set you apart from others, the quality of professionalism is just world standard.
Which coffee roaster supplies your cafe? Can you tell us about why you love this coffee?
When it comes to coffee beans am very cautious and selective, because the taste of coffee is a major key aspect to keep customers coming back. It has to be incomparable to at least 10km away from you. That's why am using the Pilot Blend from Eighteen Coffee. This amazing blend consist of 4 single origins, Guatemala, Brazil, Kenya and Ethopia.. it brings out a well rounded blend. That gives me confidence and we keep seeing customers coming back with compliments..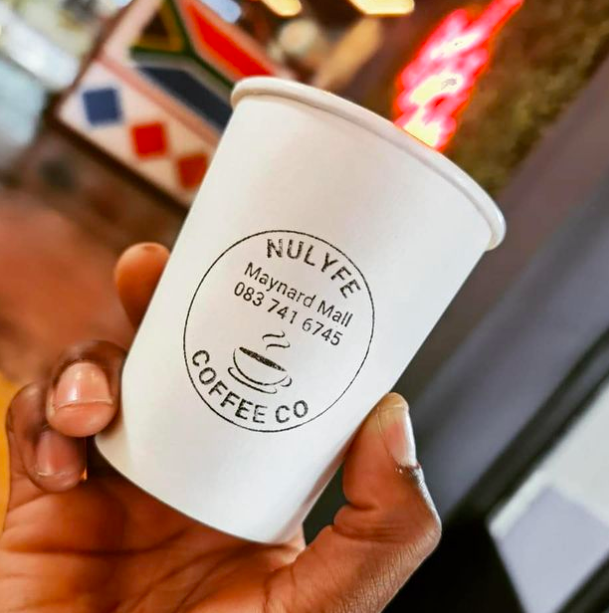 What are your dreams for Nulyfe Coffee?
Well about the future, as the name says Newlife..by the way my Son's name is (Newlife) turning 2yrs in May.
The vision is to grow new branches, create more employment and to have a well equipped place for Barista Training. Improving my knowledge as well, maybe visit some coffee origin countries like Ethiopia, Uganda, Brazil and more.
What advice do you have for young baristas just starting out in the industry?
The advice to new baristas, the key to success is focus. You have to know what you want and give yourself enough time to learn. Its good to earn a salary but most importantly use the opportunity to learn a skill, in this industry there is a lot learn before it start to pay off , equip yourself with good knowledge, in due time the rewards will be amazing.
Where can coffee lovers find you?
Nulyfe Coffee is in Cape Town, Wynberg at Maynard Mall
Also on facebook , instagram and youtube.