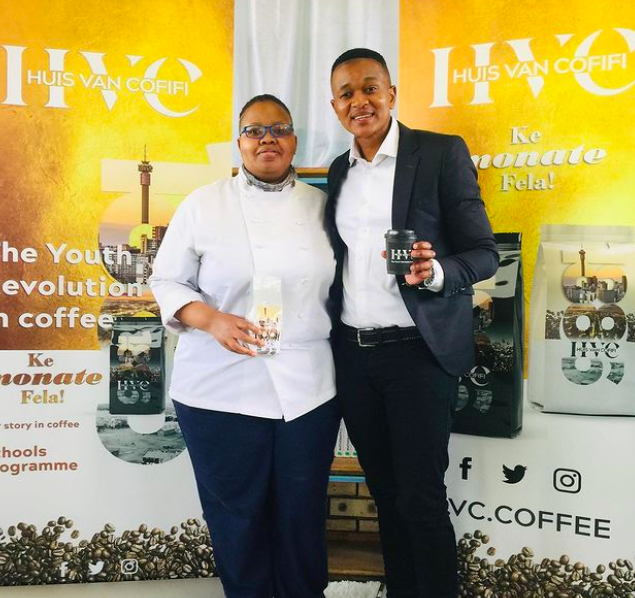 Images from HVC Instagram. Give them a follow!
Thando Coffee Company has teamed up with Sibusiso Sibeko of Huis van Cofifi for the launch of a schools program code named "Youth Revolution In Coffee".
Starting with Mshukantambo Secondary School in Pimville, Soweto, the program which is spearheaded by Sibusiso Sibeko of HVC, in collaboration with Khulekani Mpala through Thando Coffee Company the program has several important functions:
1. To raise awareness on the dangers of alcohol and substance abuse.
2. To cultivate a culture of sobriety amongst our youths.
3. To get the youths involved in economic activity at an early age.
4. To give the kids a skills set through barista training to enable them to fit into the economic set up upon leaving school.
5. To create a platform through which the kids can meet industry leaders for career guidance.
We caught up with Khulekani to get some more insights into this very important project.
"I met Sibusiso through a mutual friend and we chatted about how we could team up." he says.
"The students will be taken through a full barista training program - both theory and practical. So by the time they leave school they will have a full understanding off coffee from crop to cup. They will also have the opportunity to do weekend and holiday work to give them work experience."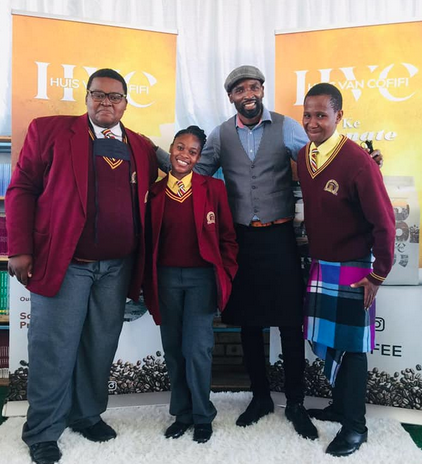 Khulekani Mpala from Thando Coffee Co, with students from Mshukantambo Secondary School
"We are looking for other coffee companies to also offer their shops and their guidance for weekend work and holiday work for these young people." says Khulekani.
" We are hopefully creating a coffee culture that is non-existent in the townships, so it's all about growing the coffee community, creating a sober youth that is productive and adds to the economy. So we feel this is a project that is really worth doing! "
"For Thando, it is a project that gives back and I hope it will live on for a long time."