The view from a coffee professional working in the ever-expanding and wildly intriguing city of Dubai.
Words and Dubai Cityscapes by Arno Quentin Els
---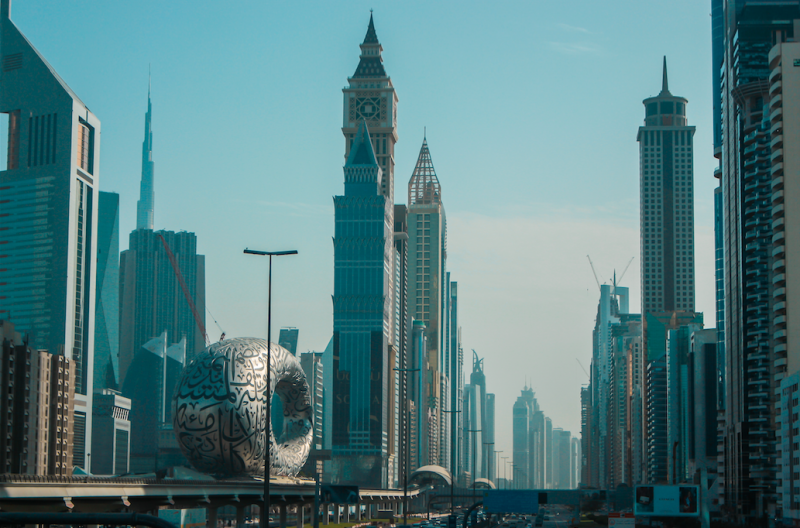 Imagine for a few seconds that you are a coffee professional from South Africa. Maybe you're a roaster, a barista, a barista trainer or one of the many other off-shoots of the industry. You receive a call from a UK number and someone with a British accent offers you a job opportunity. The opportunity is to work as a coffee professional in the United Arab Emirates. Wait, the UAE? What's with the accent and the phone number and how does that relate to a job opportunity in Dubai? Well, that's an article for an HR Magazine. And seeing as this is a Coffee Magazine, today we are going to talk about coffee but more specifically, the coffee scene in the UAE. Because I received that call and I've been here in Dubai for the last few years.
Coffee culture in the UAE is a little more complex due to it's multicultural nature. You have people from all over the world drinking coffee in all sorts of traditional or modern ways depending on where they come from. Most cafes specialise in a specific style or traditional method of coffee. And although specialty coffee has been in the UAE since 2007, the specialty coffee wave only really hit around 4 or 5 years ago.
Now before I continue I should discuss traditional Arabic coffee. It's widely believed that coffee cultivation originated in the Arabian Peninsula and because of this there is a proud sense of identity with coffee in the Middle East. The traditional method of roasting and brewing is a little different to what you might be used to drinking at your local cafe. Traditionally, the coffee is roasted incredibly light (underdeveloped by specialty standards), ground slightly finer than your average filter paper, mixed with spices like cardamom, and brewed for about 16 minutes in a kettle that is called a Dallah. It's served in tiny wide lipped cups in a method with customary nuances that goes above my ability to understand colloquial etiquette. This tradition goes back more than a thousand years and is considered part of middle eastern hospitality when you visit someone's home. So naturally there is an appreciation for both traditional- and specialty coffee in the UAE, often dividing the younger generation from the older generation, when it comes to coffee preference. So without further babbling let's talk about specialty coffee.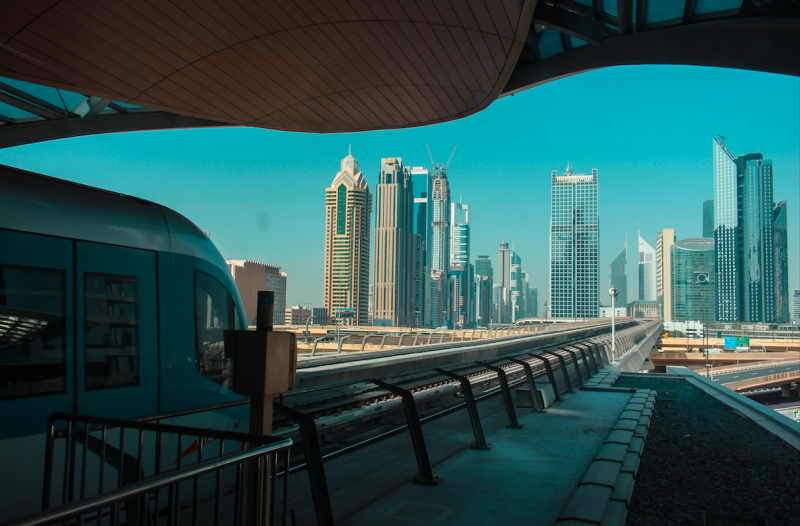 Specialty coffee is, for the most part, enjoyed by a younger generation of Emiratis. And it's this generation that is responsible for the specialty coffee culture in the UAE, bringing back equipment, concepts, and a desire to open a cafe from their frequent travels abroad. For this reason I will be focusing on Emiratis/locals and their coffee trends because expats here have the same coffee interests as they do back home. And let's face it, there are only so many opinion pieces you can read about almond milk, decaf skinnies, and freelancers who think it's fair to exchange all-day wifi for one beverage.
Because of the before mentioned monstrosities enjoyed by Europeans and Westerners globally, I would like to introduce you to a whole new monster that seems to be unique to the Middle East. The 'Spanish' Latte is a single shot of espresso with about 30-40 gram condensed milk, and topped up with steamed milk or, more often, milk and ice. This drink makes up about 50 to 70 percent of any cafe's coffee turnover. That being said, the largest amount of the remaining coffee drinks are piccolos, followed by espresso, and then cortado, in that order. So in reality, even within the speciality coffee industry there is a juxtaposition. On one hand there is a large percent of coffee drinks that don't need the high level of skills we've come to expect within the industry and as a result baristas (and often even roasters) become disenchanted with the industry and what they do. It simply doesn't feel that special anymore when you're throwing a single shot into a 12oz cup with condensed milk. On the other hand, the customers who do order espresso or piccolo or cortado really want to talk about the coffee. And these customers often try a few single origins in one visit. They'd try out different single origins and contemplate if they'd want to brew it at home as these customers tend to have a single group espresso machine or brew bar at home. So I suppose, keeping that in mind the specialty coffee following in UAE is still very young and niche, but developing. There are a few reasons for this and, as is often the case, it boils down to education.
In the UAE there is a misconception that specialty coffee is determined by the equipment that you are using, rather than the beans you are brewing. So as an example, someone might buy an elegant and expensive espresso machine and then assume they have a specialty coffee cafe. There is also a trend of believing that slow/alternative brew methods are what make you a specialty coffee establishment. So you might go to a cafe and ask "do you serve specialty coffee" and you may hear "yes, we have v60, Aeropress, Chemex" etc.
Something else that I found peculiar in cafes are owners that aren't as knowledgeable as you would expect. Virtually any cafe that you go to anywhere in the world has a grassroots story. You're likely to meet the owner behind an espresso machine, in the roastery, or often at a table behind a laptop crunching some numbers (usually the awkward one that customers don't like to sit at). In the UAE owners often have a full-time job, an interest in coffee, and a bit of disposable income to make a cafe happen. As a result there is a large chasm in their knowledge of the industry. Although this is slowly changing, it does create either a frustrating work relationship for baristas and roasters or a lot of unnecessary pitfalls for the company as a whole. But one of the most common misconceptions is international coffee professionals, suppliers of equipment and coffee, and experts who think that the UAE is a pool of endless money. And in reality, it is not. That's not to say that there is no money here. But also, come on guys, we know what an espresso machine costs and we know at what price you usually sell your green coffee. So wipe the dollar signs from your eyes when someone with a +971 country code phones you with an enquiry.
The UAE has a large amount of really nice equipment. You can walk into most cafes and see Slayers, Sanremo Operas, or Victoria Arduino Black Eagles. Naturally, cafes prefer state-of-the-art equipment because it makes the process easier. Maybe I'm just hitting middle-age but there's nothing like learning how to make great espresso on garbage equipment. It sort of sets a strong foundation of coffee brewing resilience for the rest of your career. But, again, just a personal opinion. And because of this opinion I think baristas are a bit spoiled. For baristas here, their greatest source of information on developing skills is the internet. As a result there are a lot of very new techniques that get shared and implemented in the coffee community here. This is often good, putting the coffee scene on the forefront of what's happening. And sometimes bad, as cafes attempt to run before they learn how to walk.
At the end of the day, if you look at any coffee culture in any country they face the same issues, in a largely ambiguous way . For developing coffee cultures like the UAE (or even SA to an extent) there is still very much a sense of FOMO. A need to innovate, push the boundaries, and show countries like the US and Australia that we are equals and innovative and creating our own way. Some countries may have more spending power and less skilled professionals, others may have more skilled professionals and less spending power. Some might have lower graded speciality coffee selling to a larger market, others might have cup of excellence selling to a niche of home brewer geeks. At the end of the we're all carving our own path to the same end goal. The best cup of coffee we can possibly have. Here are some cafes that have achieved that goal:
THE 5 MUST VISIT CAFES/ROASTERIES IN DUBAI
5. THE ESPRESSO LAB - DUBAI DESIGN DISTRICT
Espresso Lab has arguably the best espresso in town and the quality of their skill is reflected in every cup of coffee. It's located in the vibrant Design District of Dubai. Espresso Lab has done a lot to advance the specialty coffee movement in the UAE. Dubai Design District, also known as D3 is a hub for creative minds of all mediums, freelancers, and change makers. And lucky for them Espresso Lab is situated in the heart of it all.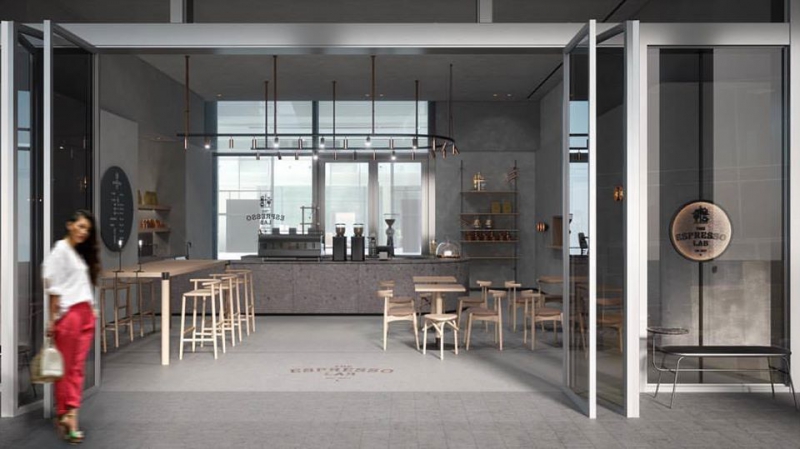 4. NIGHT JAR - AL SERKAL AVENUE
Al Serkal Avenue is a renowned cultural district of contemporary art galleries, non-profit organisations, and homegrown businesses. One of these businesses is Night Jar Coffee Roastery. They have a comfortable, cozy, cafe area with an open kitchen serving breakfast and lunch. The music is all played on vinyl and you can easily spend a day there eating good food, drinking great coffee, and listening to well curated vinyls.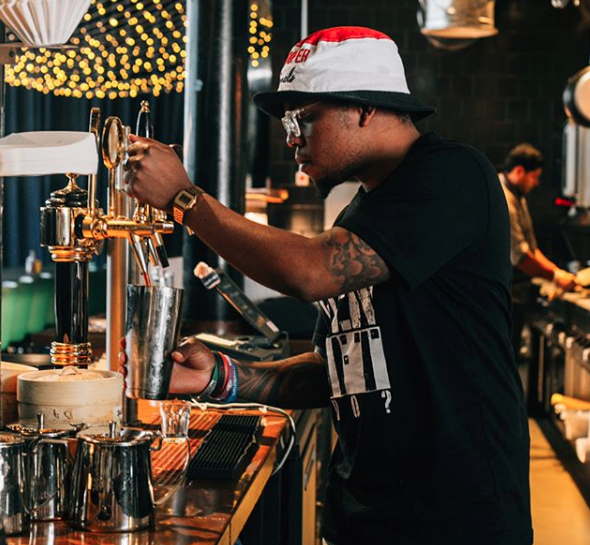 3. THE SUM OF US - TRADE CENTRE DUBAI
Situated near Trade Centre Dubai, The Sum Of Us is a lovely change in pace for this business orientated District. To clarify, the trade centre was built in 1979 and the area surrounding it became known as the Trade Centre District. The Sum Of Us is a beautiful, airey, and vibrant cafe with one of the better eggs benedict available. They have a micro roastery located inside their cafe, called Encounter Coffee, that roasts a great varying selection of coffees. They are part of the Bull & Roo umbrella so you can expect the same great quality from their other concepts like Tom & Serge.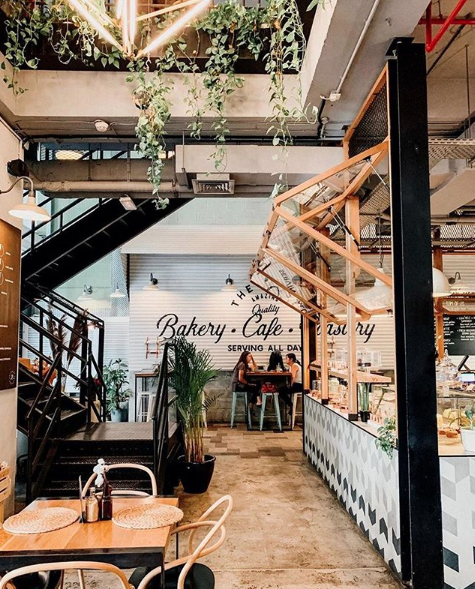 2. 1762 STRIPPED - JUMEIRAH LAKE TOWERS
1762 Stripped is several ideas wrapped into one and somehow have managed to execute them all very well. It's almost like every facet of their endeavour works independently from one another and yet in perfect harmony. It's not often that a cafe will have an extensive food menu that is as good as the coffee on offer and vice versa. They have a fantastic bakery, offer fresh and well considered fruit juices, immune boosters, excellent food selection, and all inside a comfortable, unpretentious, and welcoming 2 story space. One of the very few places where I can order anything off the menu with confidence.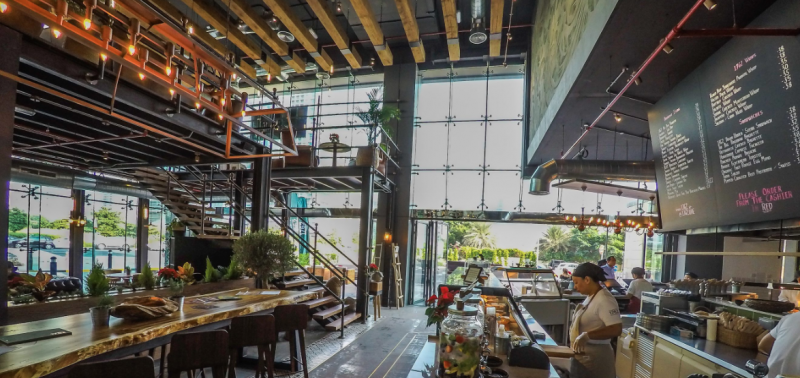 1. THE CLIMBING GOAT - PALM JUMEIRAH
The Climbing Goat is one of the newest roasteries in the UAE and a few things stand out about this roastery for me. First, it's situated on Palm Jumeirah and I have been unable to find good coffee in the Palm Jumeirah and Dubai Marina areas so this is fantastic. Second, it's situated in a sort of boutique food court and where other roasteries have tried this but failed miserably, The Climbing Goat has gotten it right. They are surrounded with a cheese tasting room, a wine cellar, a chocolatier, an artisan bakery, and several other bespoke concepts. The last thing that stood out for me about this roastery aside from the quality of their coffee is their directness in taking their time. Where other new roasteries are eager to roast and sell and roast and sell, The Climbing Goat is very open about taking their time perfecting what they do. It's an earnest attempt on putting the spotlight back on pure quality.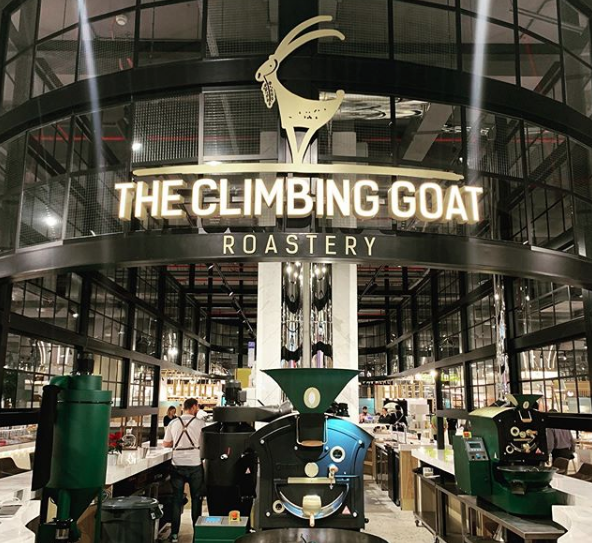 Have you travelled to Dubai or worked in Dubai? Let us know your favourite Cafes and Roasteries; post in the comments below!