The Breakfast Room is a place of calm, happiness and delicious Kenyan coffee, against all the odds on the Durban Point construction site.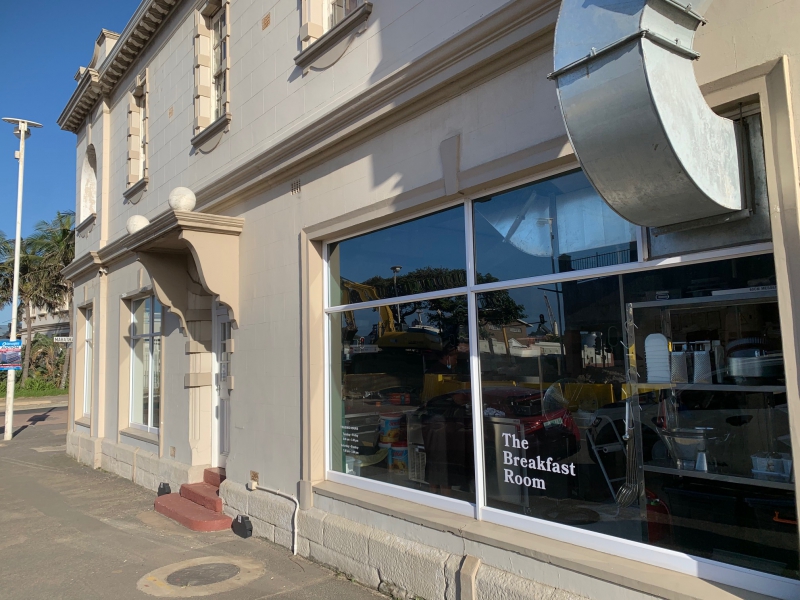 You know, in my experiences of the hospitality world, in which I have spent much time, the attitude of the team is integral to my overall impression of the place. And at The Breakfast Room, the positivity positively smacks you in the face when you walk in the door. Honestly, I couldn't stop smiling the whole time I was there.
And when I had the opportunity to chat with owner, Wanjiru Kinyua, it all made sense.
"The main goal here was to create a place where people feel looked after, something that I feel is largely missing from the hospitality industry these days, and the industry needs to get back to doing that. I feel the only way we can make that change is by first making sure that the Team is looked after, as you can only look after people if you feel looked after yourself."
Ah man! That resonates with me so much. And The Breakfast Room team must be well looked after as they sure know how to look after their customers.
We were eager beavers, there as the doors opened at 8 and we were made to feel right at home. The corner shop was once known to Durbanites as the location of Ciao Bella, but Wanjiru has certainly made the space her own with a beautiful mural and her infectious personality.
"There's something about a corner building! I had a long term plan to open a restaurant having studied at Silwood in Cape Town, but I was down here with a friend for a market and when I saw this building, I felt a real connection to the space and I just decided to throw myself off the cliff, pandemic and all!"
Well, we are so happy she did!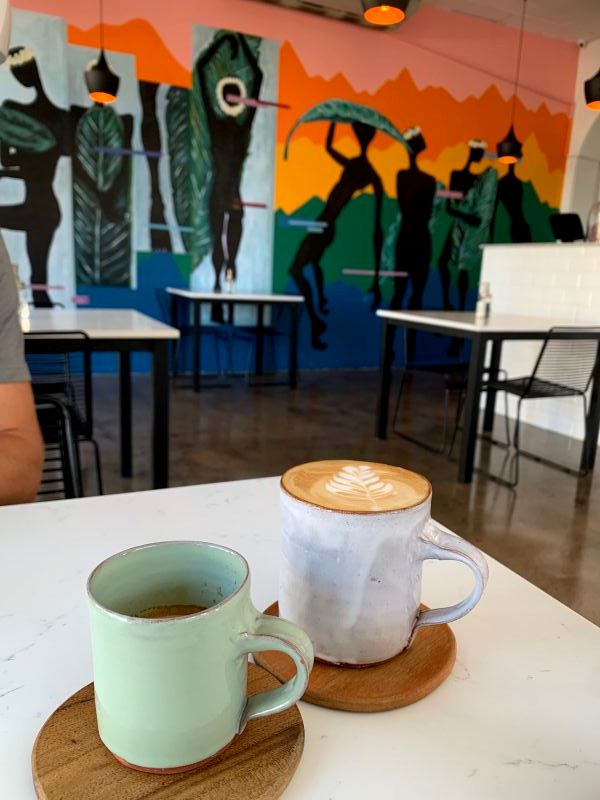 The coffee is from a farm in Kenya, Karunguru Coffee, that belongs to her family friends and that has been producing coffee for close to 100 years! The espresso was sweet and smooth and the flat white was very tasty indeed. Sthabile was our delightful waitress and was very patient with us as we took our time deciding what to order from the mouth-watering All-Day Breakfast menu.
Everything was delicious and we highly recommend you visit and support this team!