In clearing out our office this week, we found a sneaky box of the amazing What I Know About Running Coffee Shops (WIKARCS) by the inimitable Colin Harmon.
If you have ever considered starting your own cafe, this is considered essential reading, from the trial and error experience of the 3FE founder and owner.
Maybe 2021 is your year?
We're doing an epic special bundle, WIKARCS + Issue 34 of the The Coffee Magazine + shipping all for only R350. Now that is a deal! The books normally goes for around R500 so you really want to jump on this bandwagon while stocks last!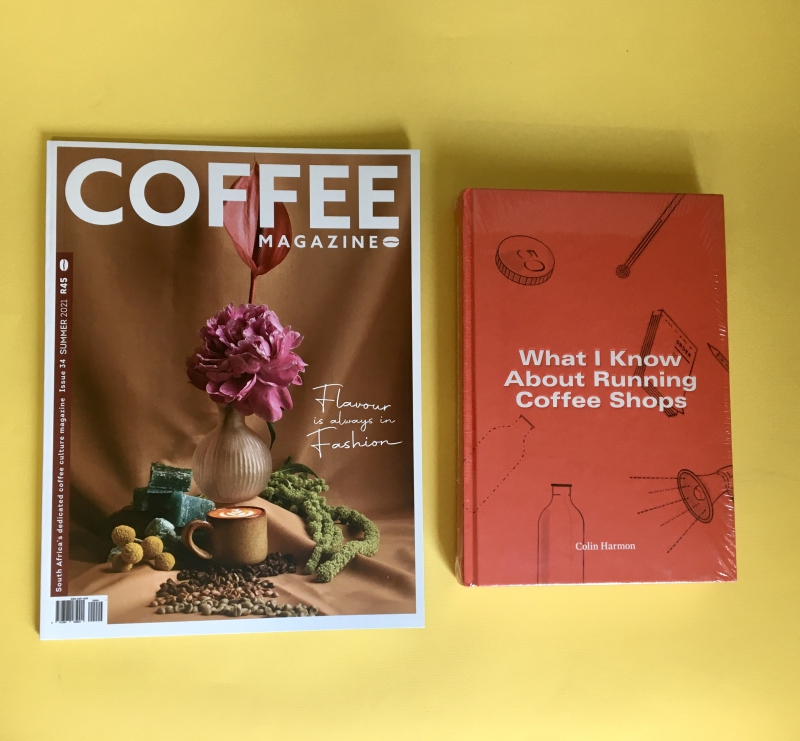 "Colin Harmon is a four-time Irish Barista Champion and owner of Dublin's 3fe Coffee, one of the world's most innovative and progressive speciality coffee shops. His work in coffee has extended to roasting, training and consultancy work, as well as developing coffee equipment for the speciality market and beyond.
What I Know About Running Coffee Shops is drawn from Colin's experience in building 3fe from a one man cart in a nightclub lobby to the internationally renowned business it is today. The lessons, stories and guidelines offer a unique and honest insight into the day to day realities of what many people see as their dream job."
Order yours now! Fill in the form below and you will be redirected to Payfast to make payment.
What I Know About Running Coffee Shops + The Coffee Magazine Issue 34 + shipping - all for R350: