We catch up with Ollie of Rise Coffee Co who has overcome a tragic rugby accident to emerge with a newfound outlook on life and a coffee company!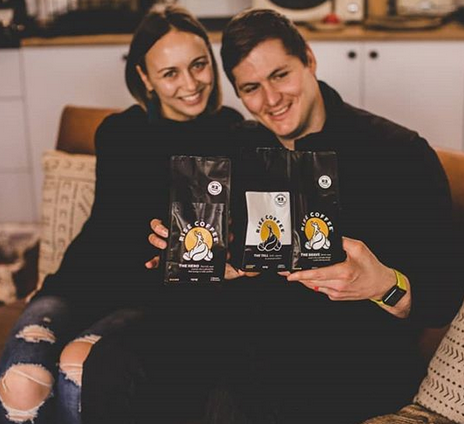 How did Rise Coffee come to be?
On 24 January 2015 my life changed in an instant. "You will never walk again" was supposed to be my life sentence when I broke my neck in a rugby match…but deep in my heart I chose to believe otherwise. This journey has taught me what it really means to have courage. One day I will walk again! When you get knocked down, take courage. Be Brave, be a Hero.
RISE COFFEE CO represents my refusal to give up on life; to rise above unwelcome circumstances; to share life with others; to spread hope; to serve people; to comfort and to have compassion; and to simply appreciate every day with its blessings. This is coffee with a purpose!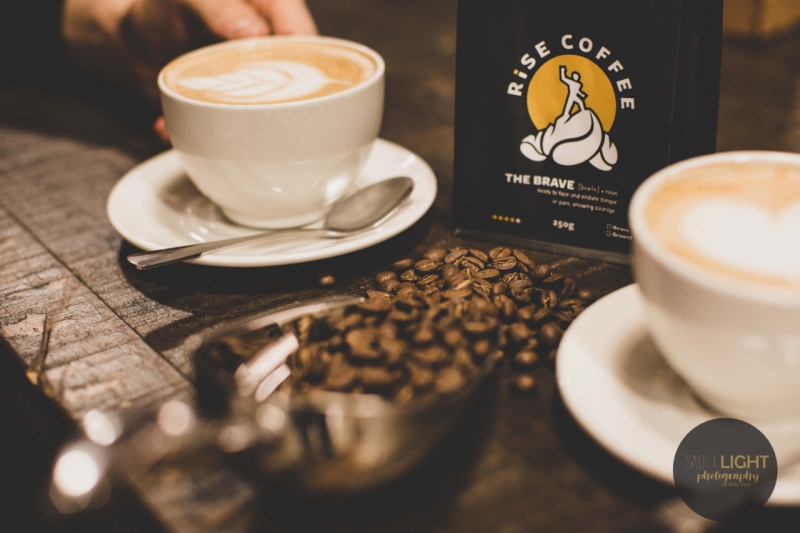 What makes your Rise Coffee unique?
To give you a sum up of why we are called a coffee with a purpose is because of our three elements which is very close to my heart.
First element is that we provide beans and ground coffee to our clients on their order in any amount .
Second element is that me and my wife's story of never giving up is also combined in the coffee.
The Hero blend (medium roast) is called the Hero because after my accident where I played provincial rugby and broke my neck, my wife's been there from the start and threw the whole journey of fighting to walk one day. So in other words she has become my Hero and that is how I see her every day when I wake up.
The Brave blend (medium to dark roast) is called The Brave because of that is how she sees me every day when I walk in the gyms with my crutches to fight to walk one day for her and our kids.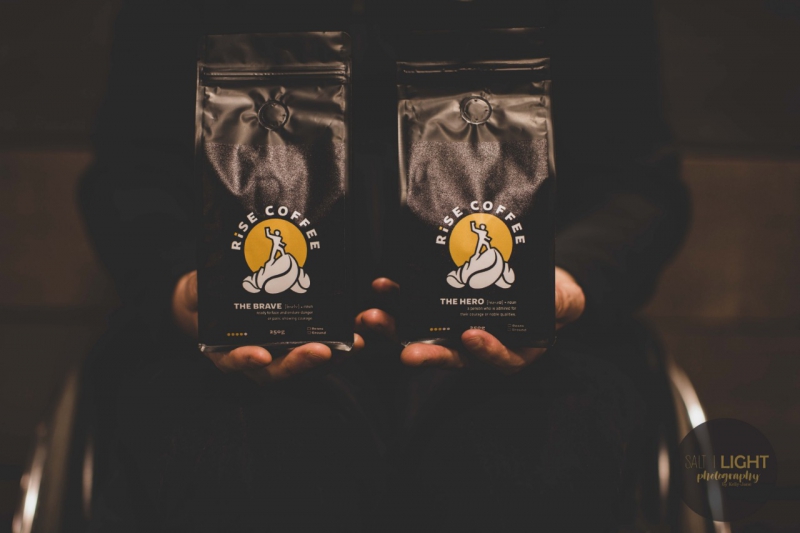 Tell us about your relationship with your coffee roasters.
My relationship with Root Coffee started when I approached them to possibly roast coffee for the company I worked for previously. Not long after that meeting the company decides to go a different way. The end of that road was just the beginning of something that would change my life forever.
Root coffee approached me with the opportunity to start my own coffee brand. A Coffee brand that would be more than just coffee. To start a coffee that would tell my story of never giving up, a coffee that gives hope, and a coffee that gives back.
I fell in love with the 3 very exclusive coffee blends Root provided me with.
The Hero (medium roast) – slightly fruity, good body, stoned fruit notes
The Brave (medium to dark roast) – rich full body, hints of dark chocolate, sweet after taste
The Tall (dark roast) – smooth full bodied, low acidity, caramel and cocoa notes
Tanya and Andre is a dynamic team that works in excellence and roast coffee with so much love and passion. Our main adjective is to remind everyone that they can RISE out of their circumstances, and also just enjoy a "lekker" cup of coffee when the RISE out of bed before they start their day.
The Tall (dark roast) is called the dark roast because to be able to stand Tall without my crutches and wheelchair one day is my biggest dream. Hopefully it will also encourage other people to stand Tall no matter what they are facing in life.
And our last and final element is that for every coffee we sell we donate R2 to the Chris Burger Petro Jackson fund. Which is a SA rugby fund. They provided me with my wheelchair and helps every rugby player out there to have a fighting chance.