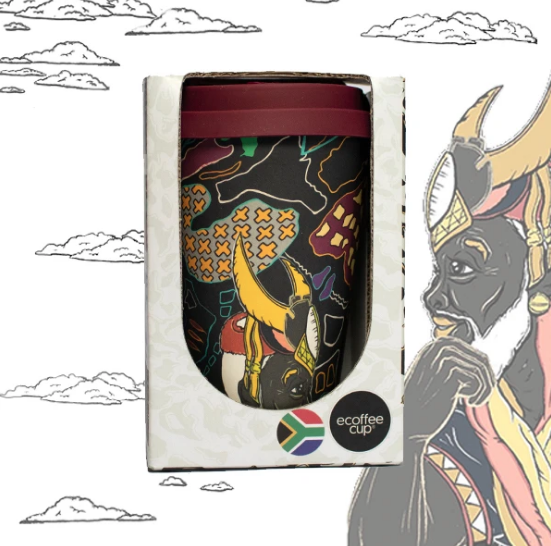 We're big fans of all the efforts to reduce waste within the coffee space and Ecoffee Cup SA has collaborated with local artists to make that choice even easier with these beautiful designs. We chatted to Carike Greffrath, Co-Founder Wanderland Collective, to find out more about the project.
Tell us a bit more about what the Wanderland Collective is all about?
Wanderland is a place where art meets beautiful product design. We believe that the strength of the brand lies in the collective of local talent. It is when the works of these very diverse artists are showcased alongside one another that a distinctly South African and authentic narrative starts to show itself! Just look at the diverse styles and mediums of the three artists that we worked with to create the Wanderland Ecoffee Cup range.
What motivated the collaboration with each artist?
Aureum Design's Nicole Levenberg- for its strong finely drawn and detailed depictions of African landscapes, elegance and sophistication of more traditional textile design, unusual sense of colouration
Faatimah Mohamed-Luke- her playful approach to exploring cultural pattern applications through the colourful and fun medium of plastic building blocks- we love the tactility and 3 dimensionality of her almost sculptural medium and how it translates so boldly onto flat surfaces
Zhi Zulu- her overwhelming enthusiasm and energy as an up and coming illustrator- her unique and beautiful use of colour- her contemporary and often amusing approach to traditional narratives in Zulu culture