A couple of months back we featured a cafe in Rotterdam that helps former prisoners rehabilitate through coffee! Little did we know that in South Africa we have a remarkable organisation fostering second chances for at risk youth. Say hello to Gangstar Cafe! We chatted to Mark Slessenger, part of the Message Trust team that power this concept.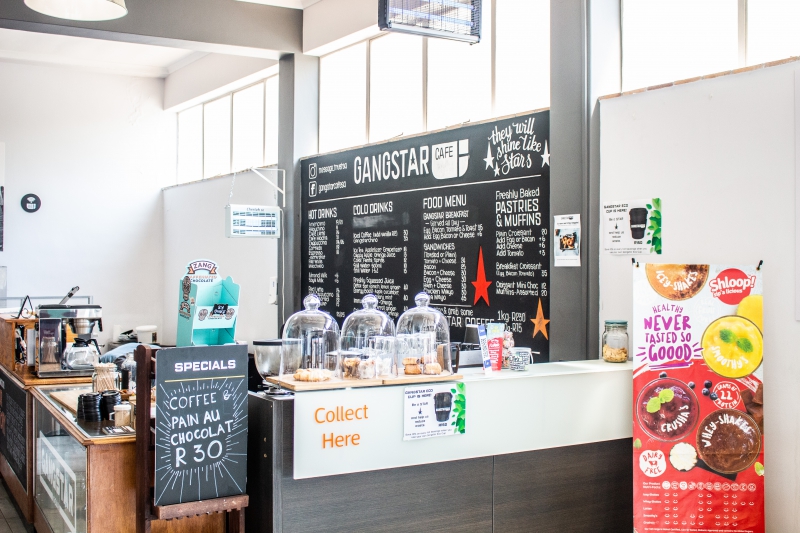 Please tell us the story of how Gangstar Cafe came about?
Gangstar Café is a social enterprise of The Message Trust South Africa. The Message Trust works with youth at risk across Cape Town in prisons, schools and tough neighbourhoods. Gangstar Café was initiated to create training and employment opportunities for youth out of prison. With youth unemployment being as high at 35% and coupled with a criminal record, it is virtually impossible for someone leaving prison to find employment. We launched our first Café in Mowbray on Main Road in April 2017, and our second in Durbanville Town Shopping Centre in April 2019.
How has the community embraced the philosophy behind your cafe?
The response from the community has been amazing. South Africans are sick of crime and gangsterism in our country, so once the public understands the concept of Gangstar and hear the stories they embrace the vision. We have had businesses, government employees, students, churches and all aspects of society visit our cafes. For us, it is not only about serving great coffee and food, but also to share stories of hope and transformation that can inspire every customer who visits our cafés to make a difference in their sphere of influence.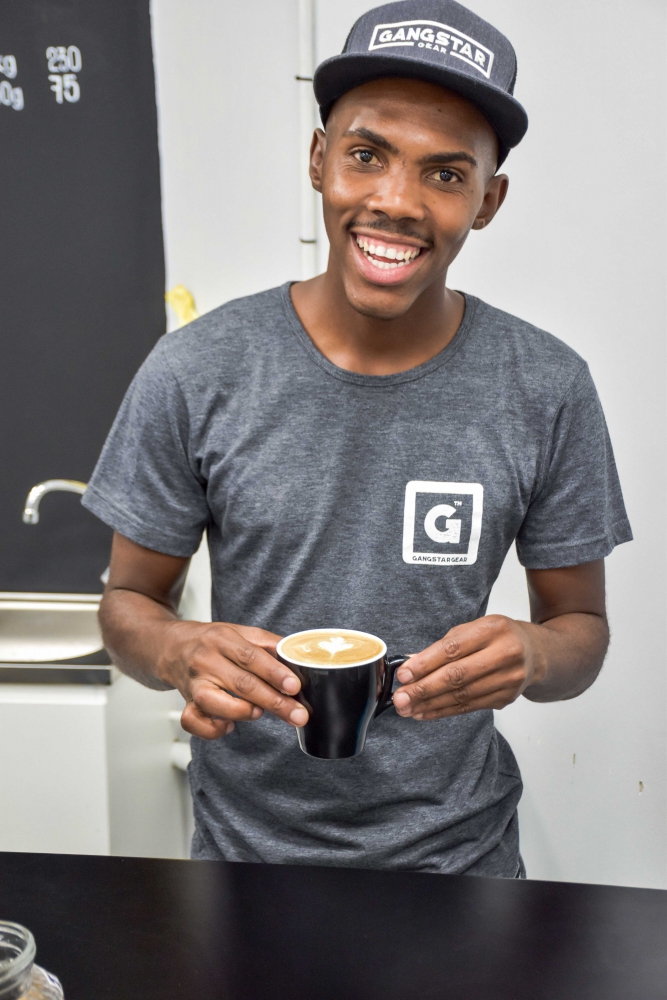 How do you identify potential stars to join your team?
The Message Trust runs an intensive prison programme in Drakenstien Juvenile Facility, where we prepare juvenile offenders for release. Part of our recruitment is to train and equip those who want to change and leave a life of crime and gangsterism. Once released from prison, we will then place them in our Reintegration Programme that will help them reintegrate successfully back into society. Gangstar comes from a scripture in the Bible where it says "they will shine like stars in the sky in a depraved and crooked generation" and this is what we want for every Gangstar, that they will shine like stars in their families, amongst their peers and in the work place.
What training process do the team undergo in preparation for this new career?
In prison we train our students in leadership, public speaking, business entrepreneurship and job readiness. We also offer pastoral care support to all the young people we work with. Once released, we help the individual reintegrate back into society and once we see a certain level of commitment we will place them into barista training through one of our partners. We then offer on the job training in our cafes in customer service, stock management, processes, food preparation and other aspects of working in the hospitality industry.
What coffee do you use?
Our Gangstar Cafe coffee is a single origin medium roast. We use arabica coffee beans that come from Santos, Brazil and are roasted locally for our cafés. We also recently launched our special Gangstar Blend with our beans made up of both catuai and mundo novo varietals.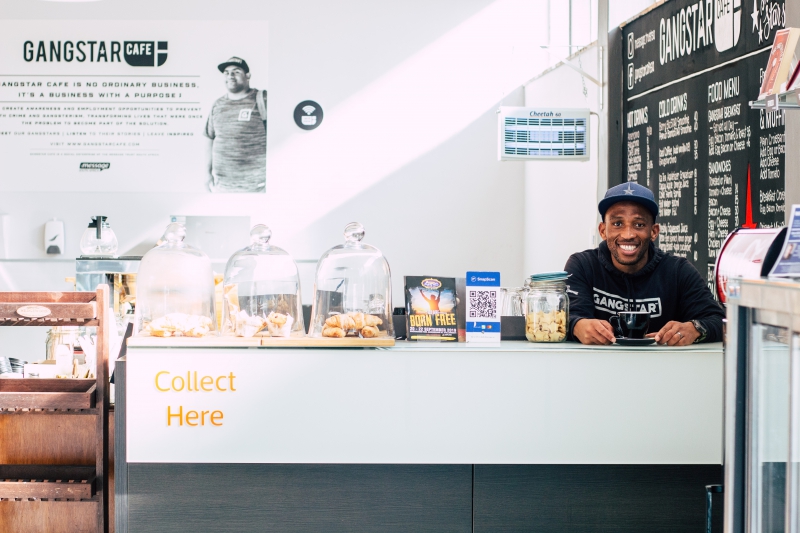 What is your vision for the future?
Next year we will be starting barista training as part of our programme within prison. We are excited about this as it provides each person we work with a practical skill that can create an income for them once released from prison. Gangstar would also like to open more cafes in Cape Town to provide more employment and training opportunities. Currently, we have the two cafés but we would like to open at least one new café each year. Every Gangstar employed by us and not reoffending saves the government an average of R140,000 a year and we feel this is a huge added value to society; one we are passionate about pursuing.