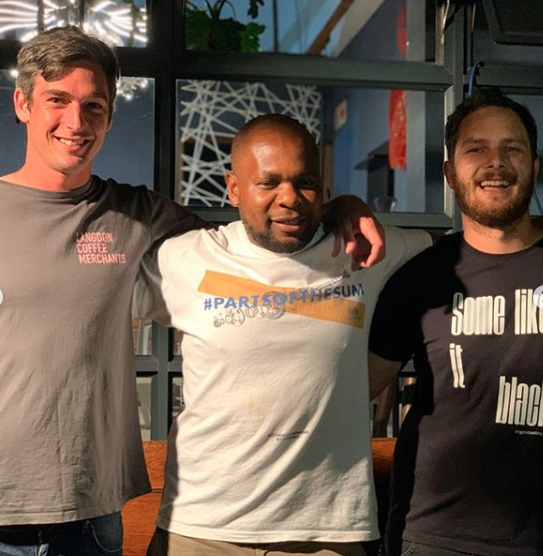 1st Place: Kenneth Machenge, Tribe Coffee Barista Trainer
2nd Place: Charles Pass, Langdon Coffee SA
3rd Place: Neil Gouws, Origin Coffee Barista Trainer
After rip-roaring through multiple rounds of competitors, the esteemed judges were brought two final cups of coffee. Which cup would get the most pointing fingers? In the end it was Mr Ken Machenge who beat out Charles Pass for a round trip ticket to London, England where the World Aeropress Championship will take place on November 24th 2019.
So let's back up a bit, how does this competition work again? All competitors brew the same coffee and they can use absolutely any Aeropress recipe they like. The three judges are not allowed to see the brewing process and the cups are placed in front of them in complete anonymity. The MC, in this case Mr Jake Easton, counts them down once they're slurped on all three and they simply have to point at the one that they liked best. Cup with the most fingers pointed at it WINS!
Well done to everyone who competed and well done to the Tribe Team and all the sponsors for pulling the event together! Good luck in London, Ken!!!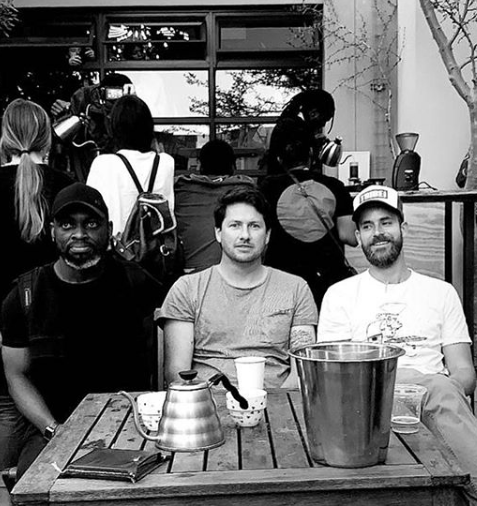 Will Mayala - Rosetta Roastery, Zane David Mattison - More Flavour/Aeropress SA, Christopher van Der Gaag Tribe Coffee Roaster QC. Not pictured Michael McDonald Q-grader Sevenoaks Trading