Nespresso has partnered with Swedish cycling start-up Vélosophy to create 1,000 limited-edition bicycles made from recycled Nespresso coffee pods. It takes 300 coffee pods to create the stylish urban bicycle known as the RE:CYCLE, which will retail for €1,290 (around R22,000).
Nespresso coffee machines have become ubiquitous in the last decade, but drawn a lot of criticism over the environmental impact of the single-use capsules, which take about 150 years to decompose. Nespresso, owned by Nestlé, has committed to sustainability and aims to foster a circular economy by encouraging the recycling of Nespresso pods at any of the company's 122,000 collection points around the world.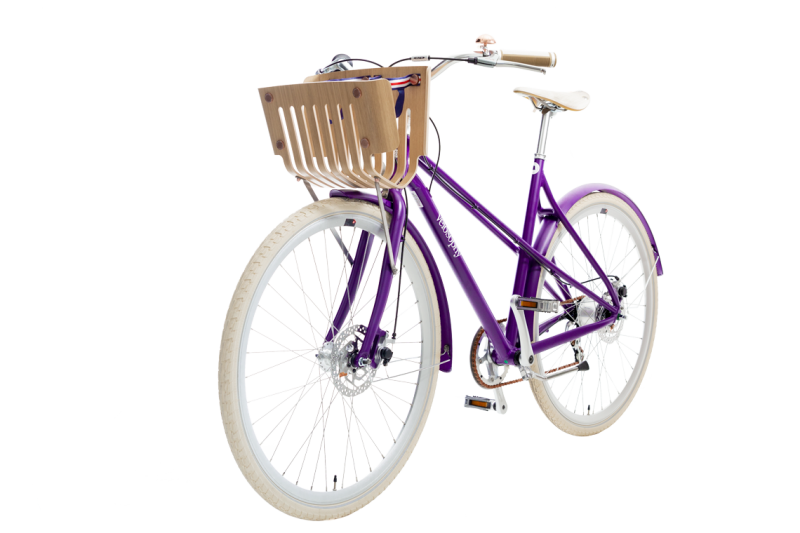 Giving single-use a second life
Billions of single-use coffee pods are discarded in landfills every year, so the RE:CYCLE bike highlights the innovative possibilities for giving the recycled aluminium of coffee pods new life. The great thing about aluminium is that it can be melted down and reused infinitely – making it quite a valuable resource.
"Through our collaboration with Vélosophy, we're illustrating to coffee lovers the potential of recycling their aluminum Nespresso capsules. By using recycled capsules to make beautiful bicycles, Vélosophy brings sustainability and style together to create a truly meaningful experience, bringing to life the importance of recycling. We have been inspired by working with Vélosophy, and I hope the RE:CYCLE bicycle inspires people to recycle," says Jean-Marc Duvoisin, CEO of Nespresso.
The RE:CYCLE Bicycle
The limited-edition bicycle is designed with a nod to the Nespresso capsule – the bike only comes in the same purple shade as the popular 'Arpeggio' coffee pod, and the bell is shaped like a Nespresso capsule. The bike's front basket features two cup holders, with straps for securing your coffee cup while you're on the move.
A one-for-one promise
Vélosophy has taken the feel-good factor one step further in promising that for every bike they sell, they will donate another bike to a schoolgirl in Ghana through World Bicycle Relief to help her get to school. This one-for-one promise is about bringing hope of a brighter future – having a bike increases girls' school attendance by 28%, as well as their chances of graduating by 59%. With the RE:CYCLE bike, Vélosophy isn't just investing in the future of the planet, but also in the lives and communities of young women in Ghana.

About this initiative, Jimmy Östholm, CEO and Founder of Vélosophy, says: "We created Vélosophy with a clear purpose: to have a positive impact on the world. This purpose drives everything we do, from our promise to give a bike to a schoolgirl for every Vélosophy we sell, to producing our stylish city bikes from recycled aluminium. I see in Nespresso a strong commitment to sustainability, which is why this has been the dream partnership. We are proud to have co-created a bike that takes on the future. It is beautifully designed, responsibly sourced and sustainably produced."
Vélosophy has no retail stores and conducts all of their sales online at https://velosophy.cc.