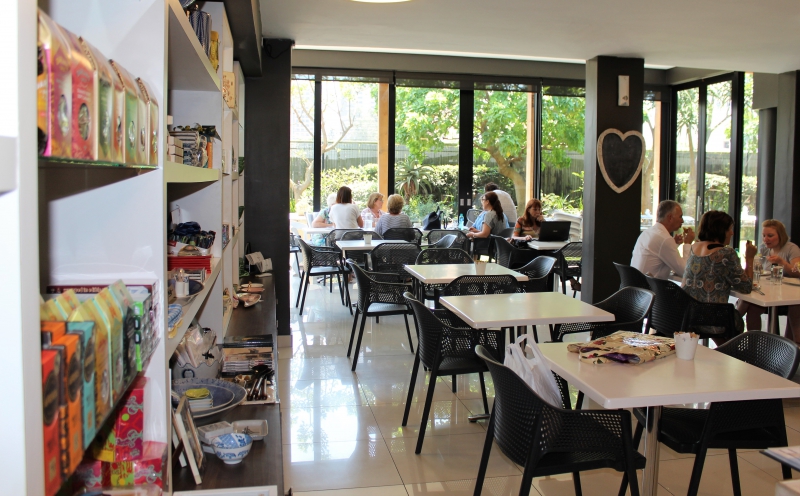 When the Durban Holocaust & Genocide Centre relocated to its permanent exhibition space at 44 KE Masinga Road (North Beach, Durban), Circle Café was born as the museum's café in 2011. Located at the Durban Holocaust & Genocide Centre – just a few steps away from Durban's beautiful beachfront – there is plenty of secure off-road parking and a cheesecake that regulars rave about. We chatted to Claudia Blythe to find out more…
Who takes care of the food?
"Judy Druck is Circle Cafés creative chef and manager. She's been described as the 'mom in the kitchen'."
What makes Circle Café special?
"It's Durban's hidden gem! Circle Café is an oasis in the centre of Durban. It's nestled in the tranquil Garden of Remembrance at the Durban Holocaust & Genocide Centre – a beautiful setting with incredible coffee, delicious food and lovely people. The café provides a tranquil place to relax after visiting the museum, or even just to pop in for a cup of coffee and a quick bite."
Why should people pay you a visit?
"The café boasts scrumptious home baked cakes and treats, and an incredible gift shop with products sourced from all over South Africa. All of the proceeds from Circle Café and the gift shop are channelled towards funding the educational programmes at the Durban Holocaust & Genocide Centre. Your cup of coffee will support a worthy cause!
What are your most popular menu items?
"Our fried fish, bagels and potato latkes are very popular, but our famous cheesecake is legendary!"
Tell us about your coffee?
"We serve Euro Caffé Roasted Coffee Beans. Our coffee is a medium roast with a smooth and nutty taste."
Circle Café really is a peaceful place to take in a coffee and definitely don't miss out on their cheesecake. It's a crowd favourite. Be sure to pay this Durban gem a visit – but take note, lunch times are their busiest!