Herman Senekal has been manufacturing and distributing earrings to the local retail market since 2015. His passion is to create unique brands, and to nurture and grow them. The first earring brand he launched is Zelmi's Boutique (the name of his eldest daughter who's now 6 years old). In March 2017, he started Safari with Izé (his youngest daughter who's 3 years old), and these earrings were designed for curio shops at tourist attractions. It wasn't until September 2017 that Herman had the idea to create real coffee bean earrings, and Mrs. Bean was born…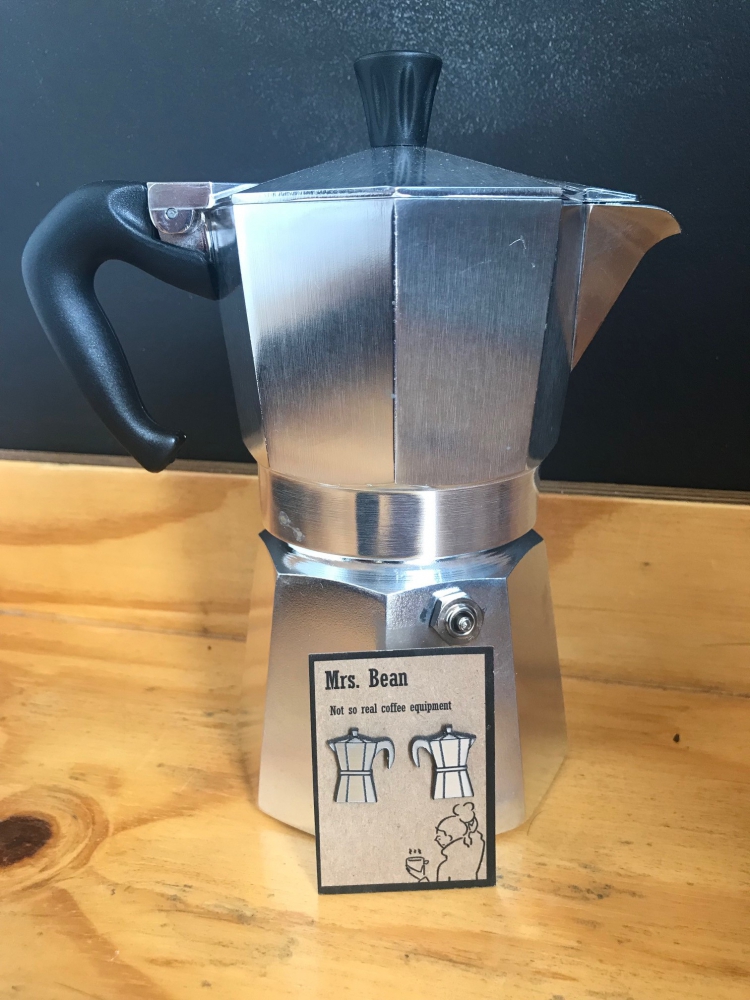 Where did the idea come from?
"I have a real love for coffee and coffee shops, as well as the retail environment, which is where I function at my very best. So, I was sitting at a table in a coffee shop with a few friends and we were joking around. One of my friends said, "Wouldn't it be nice if you could wear real coffee beans as earrings?" And I thought to myself, that would be a great idea! That's where the thought process started for me and after making a few sets of real coffee bean earrings, I saw the opportunity to expand into coffee equipment earrings as well."
Where did your love of coffee come from?
"I was introduced to real coffee by my very dear friend Francois Dreyer of Heavenly Coffees, who at that time was roasting and selling coffee from his house in Centurion. His passion for coffee drew me towards my current love and appreciation for this precious liquid."
What kind of coffee beans do you use in your earrings?
"I use a medium roast Columbian bean for the earrings, but if you are worried that they might keep you up at night…they are also available in decaf!"
Where can people find Mrs. Bean earrings?
"I currently sell the earrings at point of sale at various coffee shops and roasters in South Africa. I also have plans to make the earrings available online in the near future."
The latte art earrings are very interesting – what inspired those?
"I wanted to create an opportunity for baristas to interact with the consumers they serve by offering something unique and to showcase their own latte art. They can offer the consumer something tangible to take home after enjoying their perfectly served cup. A photo is taken of the real art on the cappuccino and the earrings are produced from that image. A royalty is paid to the barista whose art is featured on the earrings. I feel that the skills of baristas need to be celebrated more and in this way, I could give back in the form of a financial contribution as well as giving the barista some well-deserved recognition. Participating baristas receive a certificate that authenticates their art and they can write their name on the earring card as well."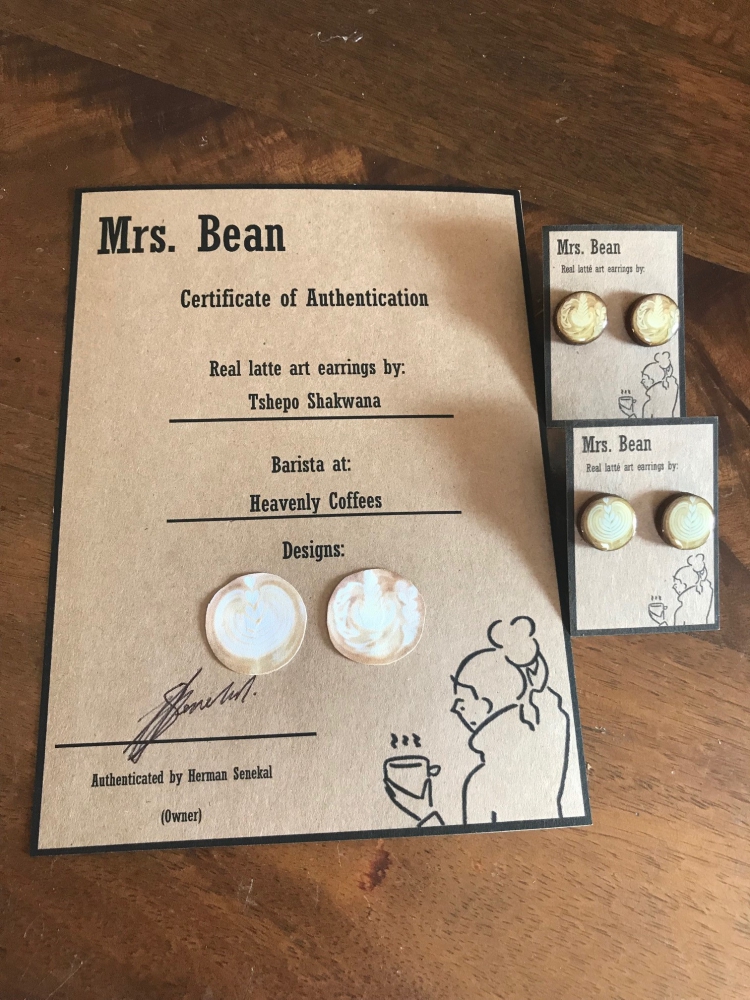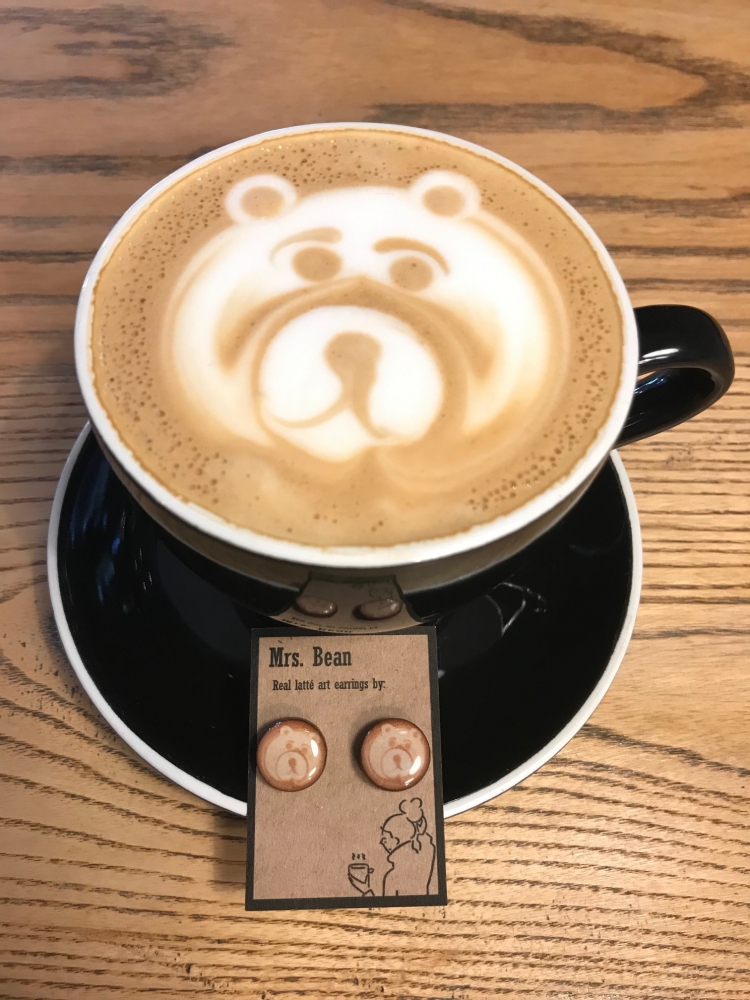 And you've recently launched chocolate coated coffee beans?
"Chocolate coated coffee beans just fits in very well with the brand and it's a product that is unique in taste and experience. I felt that it's a perfect complementary product to the coffee themed earrings. The brand message is centred around the 'real' aspect of coffee and it doesn't get more real than chewing a real coffee bean, coated in real good chocolate, while wearing your real coffee bean earrings…right?"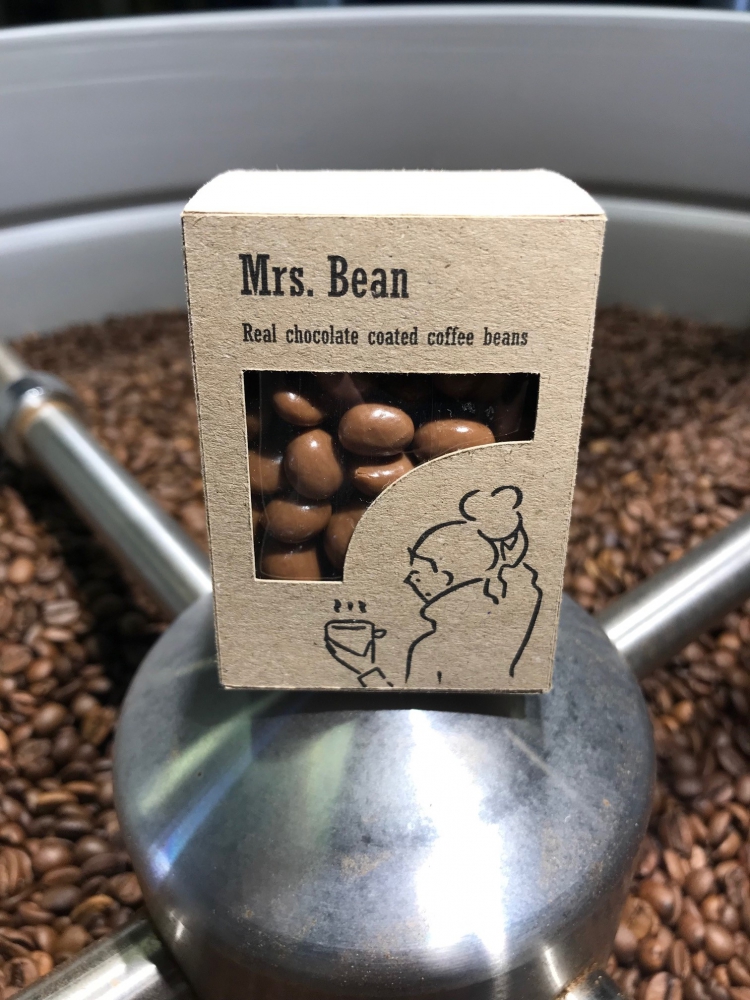 Mrs. Bean is a fun way to show your real love for coffee. The earrings are a great gift for yourself or other coffee lovers you know. You can find Mrs. Bean are on Instagram and Facebook, and hopefully at a coffee shop near you soon.