Article by Iain Evans.
By awesome I mean: your favourite coffee.
How many times have you gone to a Hotel or a conference or a business meeting where you've been served coffee from a fully automatic capsule machine and it's been less than great? Many I bet.

Many hotel suites have Nespresso machines, in theory, it's a great solution for travellers. Easy to use, no mess, perfect extraction every time…BUT…I'm just not a big fan of the coffee that goes in there. Plus the environmental factor is still a bug bear for me (mainly because I'm not convinced big hotels will re-cycle those pods or drop them off at the re-cycling place etc ) Which led me to thinking, why can't I have my local roastery's coffee in said capsule?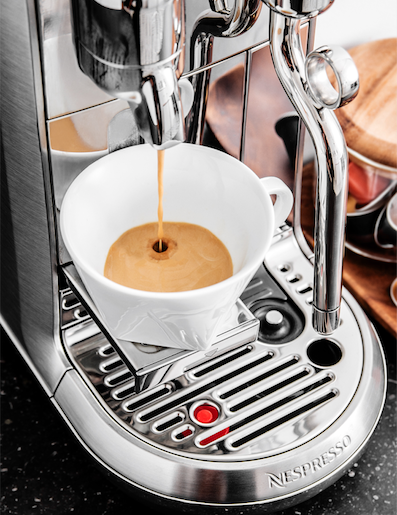 There's no doubt the efficiency and ease of use are great. What about the flavour and the environmental factors though?

My investigations took me first to something called a "duck" capsule…basically, a re-usable capsule that you fill yourself, use in the machine and then wash out and use again. A couple problems here. Firstly, if I'm going to go through the whole effort of grinding my coffee and washing our re-usable capsules, I might as well take my own coffee beans, handgrinder and make an aeropress in the hotel room. If it's easy extraction and time that is the critical factor, I'm probably also not going to wash out the spent capsule then and there, which means I have to do it later when the coffee is hard and caked in the mesh. Not an ideal solution.

Then I thought…"why doesn't my local roastery have my favourite fresh coffee in capsules? Joburg and Cape Town have some roasteries that do. So why not my local? I chatted to the Roaster and the simple reply was that the minimum orders are too huge and the capsules are not environmentally friendly. Those are good reasons for a smallish business, and I left it at that.
A good few years passed and though it still bugged me, I didn't think much about a solution except when I was forced to drink a capsule made coffee that I didn't particularly like and felt guilty about drinking
Then, at the end of last year, a guy called Malcolm phoned me. He was excited about a new coffee project which involved getting micro-roasteries in SA to get their fresh roasted coffee into capsules in small runs. This sounded promising. He was also excited about the compostable materials he was planning to use instead of the plastic ones. 180 days in the ground and the entire capsule was back to it's original organic state.
Malcolm from Coffee Pod Guru - to our knowledge the first capsule filling business in SA aimed at micro-roasteries.

I took this idea to my local roastery. I chatted to the owner, I went through the numbers with him: 6Kgs of coffee ( that's all!) would do 1000 capsules (the minimum run) and be very affordable in terms of paying to get the coffee ground, inserted, sealed and packaged into custom-branded packs of 10. And there was plenty of margin to not only make the money back, but make a few bob in the process, when compared to the going rate of capsules sold by the big brands. Best of all, now I would be able to pop into the roastery, buy a pack of 10, fully bio-degradable capsules filled WITH MY FAVOURITE COFFEE and support my local at the same time!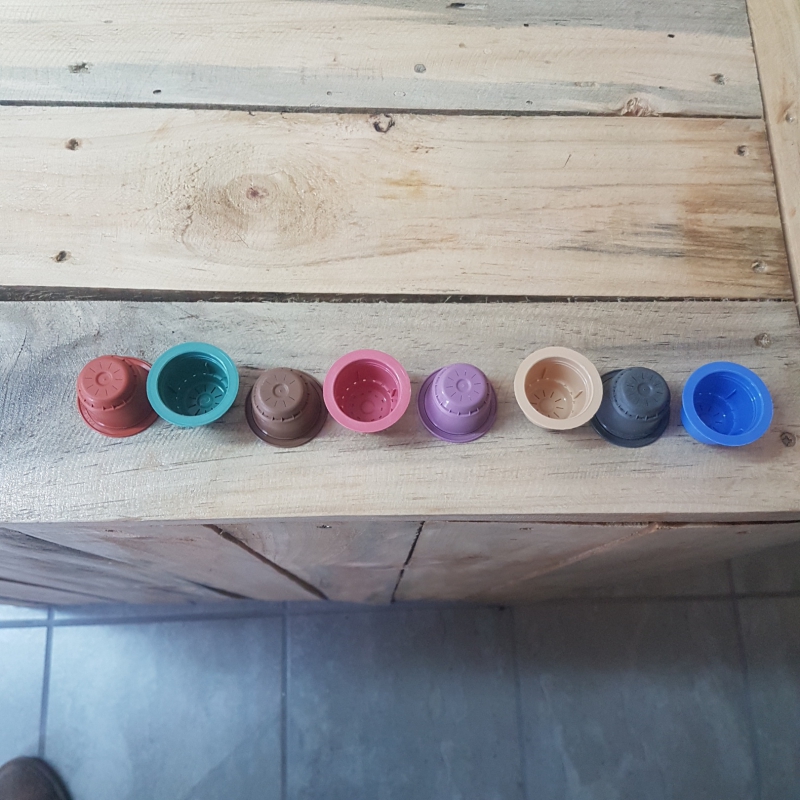 Bio-degradable coffee capsules are changing the way consumers feel about drinking capsule extracted coffee.
The other thing that is really encouraging for me at this point is to see how companies like Nespresso are continuing to evolve and adapt to the market. Breville and Nespresso recently collaborated on a machine, the Creatista plus, which has a barista quality, fully automated steam wand - you set the temperature, you set the foam amount and it steams your milk for you...all you need to do is pour your own latte art!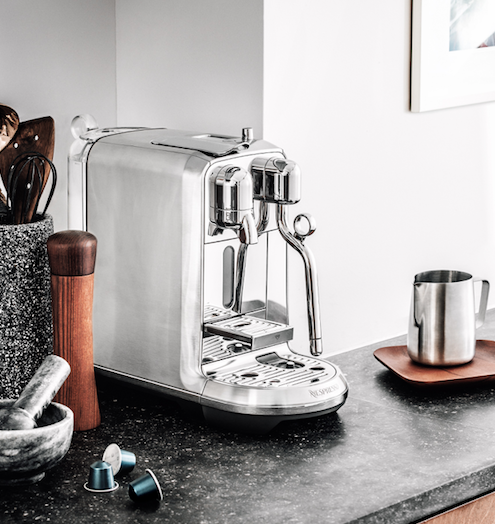 Check the steam wand on this beauty! Now imagine your favourite coffee, perfectly extracted with no mess, no fuss AND you get to practise your latte art!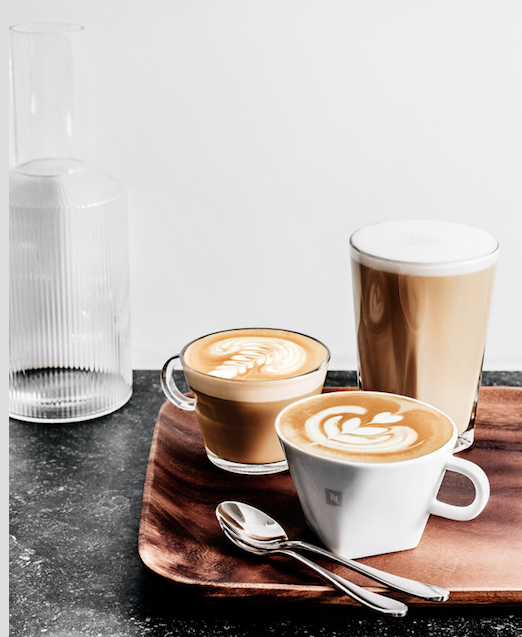 Looks good right? Innovations from the industry ensuring capsule coffee evolves to consumers tastes, aesthetics and principles.
These developments make me excited about the direction coffee in this segment is going. Because ultimately it means you and I as the end consumers are getting closer to drinking the coffee we want to drink, in the way we want it served with less harm and more efficiency, while supporting all sectors of the growing coffee economy.

Have you had a similar experience or do you know of any other developments in this area? We'd love to hear all about them!