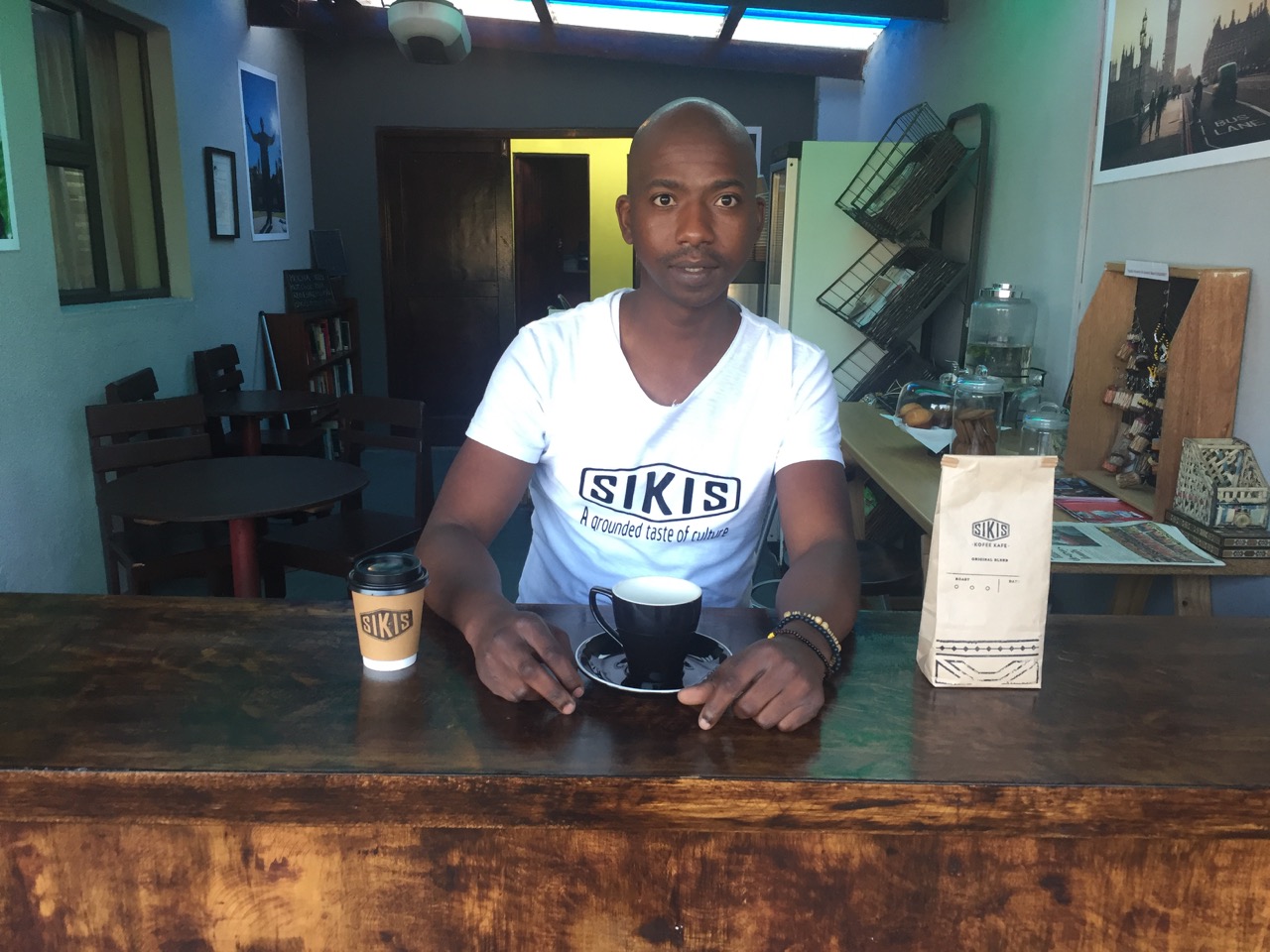 In the heart of Khayelitsha in Cape Town, Siki's Koffee Kafe has been attracting a lot of attention since its launch in 2016. After nine years working in the coffee industry, Sikelela (Siki) Dibela took a leap of faith, opening his own coffee shop in his mother's garage. Now, he's looking to take his business to the next level…
Dibela started his career as a dishwasher at Vida e Caffè and worked his way up, progressing to the position of Barista, and eventually being promoted to Store Manager. His passion, commitment, and dedication to delivering memorable customer experiences resulted in him being seconded to London to open a Vida store and train their new staff. After two years in the UK, Dibela spent some time working in coffee houses in and around Cape Town before deciding it was time to expand his horizons.
Creating a coffee culture in Khayelitsha
Inspired to bring coffee culture to his hometown of Khayelitsha, Dibela set out on his entrepreneurial journey, launching Siki's Koffee Kafe from his mother's garage. With a seating area, a courtyard and a small internet café offering Wi-Fi, Siki's Koffee Kafe has become somewhat of a hotspot for locals and tourists alike. But as with any new start-up, Siki's took a while to get going. According to Dibela, he "spent many lonely days with few people coming to the shop". Word soon spread though about the great quality coffee and service, and Siki's has become a hub for the youth of Khayelitsha and township entrepreneurs.
Putting his experience in the coffee industry to work, Dibela even developed his own special coffee blend: a mix of top quality African beans from Kenya, Ethiopia and Burundi. The beans are roasted by Mzukisi Xhati, one of the best local roasters, who was trained in the United States. Two years in, and Dibela is motivated to take his business to the next level. He recently launched a crowdfunding campaign to help him achieve his goals. We chatted to Sikelela Dibela to find out more…
What inspired you to take your cause to Thundafund?
"Well, my Dutch friends had the idea actually! I had been talking about how to grow my business, and introduce myself to a wider range of people. Siki's Koffee Kafe has been open two years, has a good consistent trade and I can pay myself a salary, so there's stability. Now I want to expand and reach more people. For any entrepreneur, for any new business, finance is critical and it's not easy to get. I had some great support initially to get myself going, but now I need an injection – a boost to the next level – and I was inspired to share my story on a crowdfunding platform. For a small business like mine, crowdfunding is the perfect opportunity to raise funding. At the same time, Thundafund is a great platform to share my story with people and get them involved."
Uniting people through their love of coffee
Dibela's goal is to take his coffee to where the people are: markets and events. And to do this, he needs a portable coffee machine and a car to get him there. He's also got big plans for his coffee shop, wanting to expand the menu offering and refurbish the shop. So far, he's raised R26,860 of his R90,000 goal.
How has the response to your campaign been?
"It has been amazing. I have had people from all over the world respond, and already have more than 40 backers, and many more positive responses. Not just from friends, but also people I don't know that told me they were inspired by my story. This gives me so much energy to continue my coffee revolution. It is quite humbling to think that people you don't know, who live far away, are willing to be so generous. There have also of course been a number of Capetonians responding; people who have been to visit my spot. The fund is reaching the tipping point, but there's still further to go to hit the ultimate target."
What's first on the list of things you want to accomplish once you've reached your fundraising goal?
"The whole idea is to get me mobile. I need to get to events, markets, new areas… Khayelitsha is not on everyone's radar, so I want to take my coffee to people who may not know about me. To make this possible I need a coffee machine and a car. Siki's Koffee on the move! This means I can buy my mobile coffee machine and increase my visibility in the community. I can't wait to do my first event!"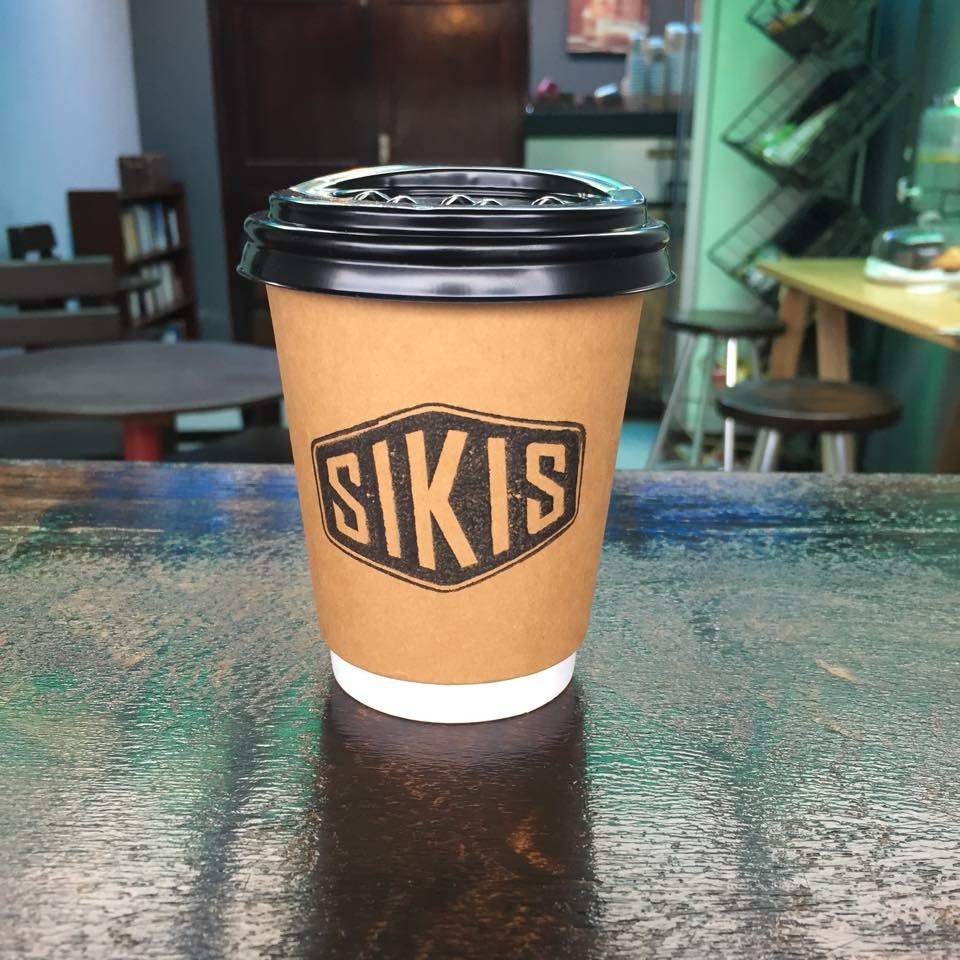 What is your biggest dream for Sikis Koffee Kafe?
"I want to impact Cape Town's coffee culture. I want people to experience quality African coffee that is roasted and blended locally, and then made by quality baristas. My mission is to integrate communities with my coffee. I would love to have franchises of Siki's in the future; to see more Siki's Koffee Kafes in other parts of Cape Town. And I would love to pass on my skills and experience to others; we need more entrepreneurs in this country. Siki's Barista Academy maybe? My dream is to start a Barista Academy to train people and give them the opportunity of a future in the coffee business."
Help Siki make his move
Dibela's dream is to expand his business and in turn, empower and contribute to skills development in his local community. And he's asking people to help him reach more people and share his passion for coffee. His journey of creating a coffee culture in Khayelitsha has only just started and he needs help to take his business forward. To donate to his dream and read more about his ambitions, be sure to check out his Thundafund campaign here: https://www.thundafund.com/project/sikiscoffeerevolution#startup.