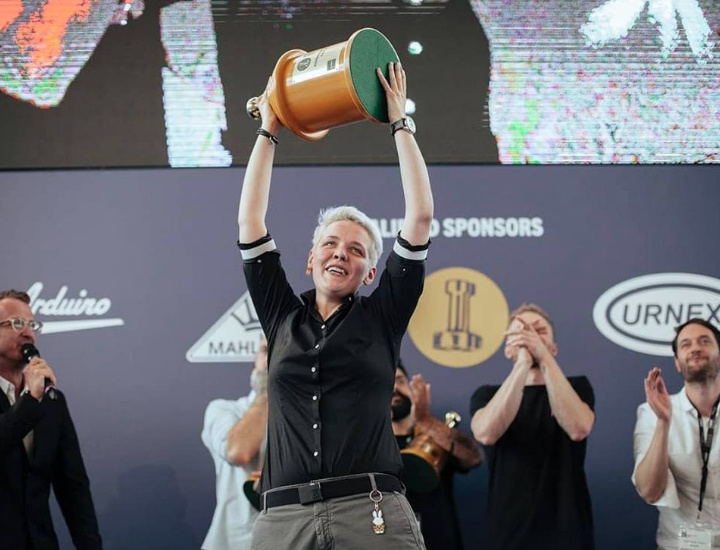 It is difficult to believe that it the first time this has happened in 19 years of competition, but there you have it, our first woman World Barista Champion, Agnieszka Rojewska. It seriously couldn't have happened to a more deserving person. This is her 3rd WBC if we're not mistaken. She has thrown herself completely into competing racking up a wealth of experience (and trophies!) over the last couple of years, but this is certainly the pinnacle.
Well done Aga! A well thought-out and clever presentation with a sublime coffee.
It was a really great Top 6, each of them were wonderful to watch. Lex Wenneker from Netherlands did his home crowd proud coming in 2nd overall. A very emotional moment for him and his team! Mathieu Theis from Switzerland is a rookie at WBC and had a sensational run to get to the Finals, placing first in both the preliminary and semi-final rounds and finally placing third overall. We are sure he will be back!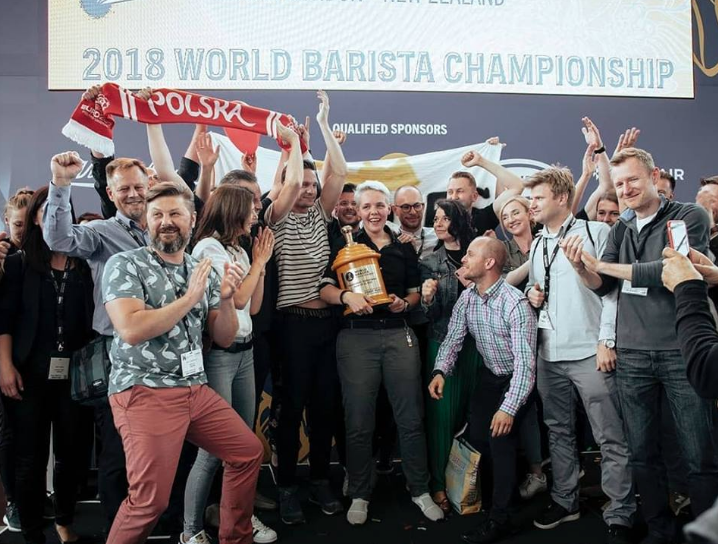 Winston Thomas also did us proud, he ended up 32nd in the World Rankings, a big leap from last year. He'll be aiming to get to Boston in 2019, but he will have some tough competition to get there (including Ishan Natalie who was part of his support team in Amsterdam!).