The Kiwi's are coming!! (or should that be pouring?) and Barista's can now enter directly from Instagram!
The Almond Breeze Latte Art Video Challenge (LAVC), powered by the Coffee Magazine, has just welcomed it's 5th participating country, New Zealand!
The LAVC is a new kind of coffee competition where baristas take a video of their best latte art pours using Almond Breeze Barista Blend and submit it to a dedicated website where it goes up head-to-head against other baristas' videos.
The first round of the LAVC takes place this coming week, starting on Wednesday 20th June, and here's where it gets interesting... each of the 5 countries have their own dedicated webpage with their own competition happening simultaneously... so Australia, South Africa, Japan UK and now, New Zealand, will be running weekly match-ups at the same time, with a weekly winner getting the equivalent of US$100 per week.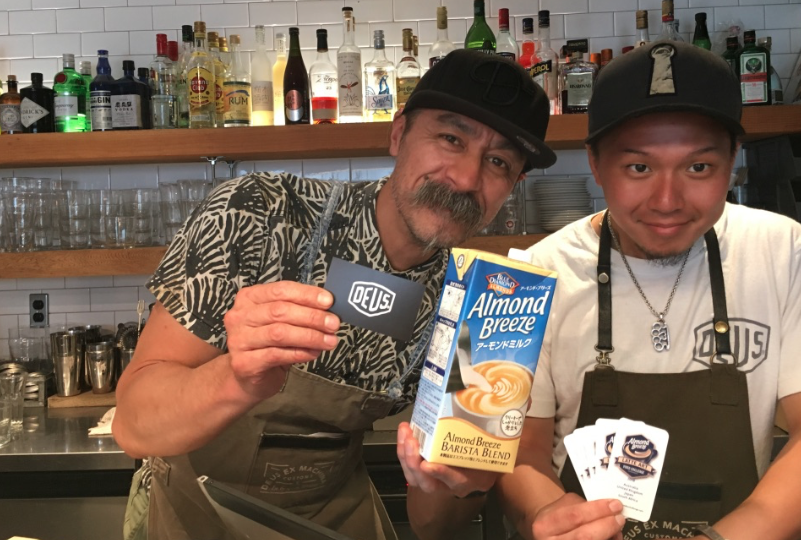 Yoshiteru Yoshida and his crew at Deus ex Machina, in Tokyo - ready to rumble!
©CoffeeMag, Tokyo, May 2018.
Who decides the winners? Well, you do! The public votes across social media are tallied up by the website's votecounter API's and tallies these votes into each country's Leaderboard. At the end of 8 weeks of competition, the Top 6 on the leaderboard in each country will go through to the Finals Round and get another chance to submit a Finals video using Almond Breeze Barista Blend, in an attempt to win the equivalent of US$1000 for each country's winner!!!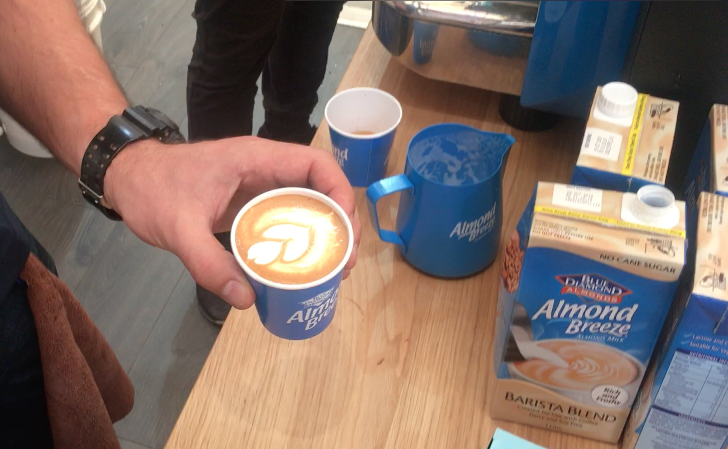 The Aussies started practicing in March already!
©CoffeeMag, Melbourne 2018
Are you interested in entering?
If you're a barista and are keen to compete - all you need to do is get your hands on some Almond Breeze Barista Blend, take a video and submit it on the official LAVC webpage or directly from Instagram, tagging @latteartvideochallenge and #almondbreezeLAVC .
All the Registration info and video info is on the LAVC webpage.
Oh, and did we mention that besides the huge cash prizes, the global winner, meaning the Barista with the most votes out of the Top 6 in each Country overall , wins a TRIP TO AUSTRALIA? Pretty cool prize, that is!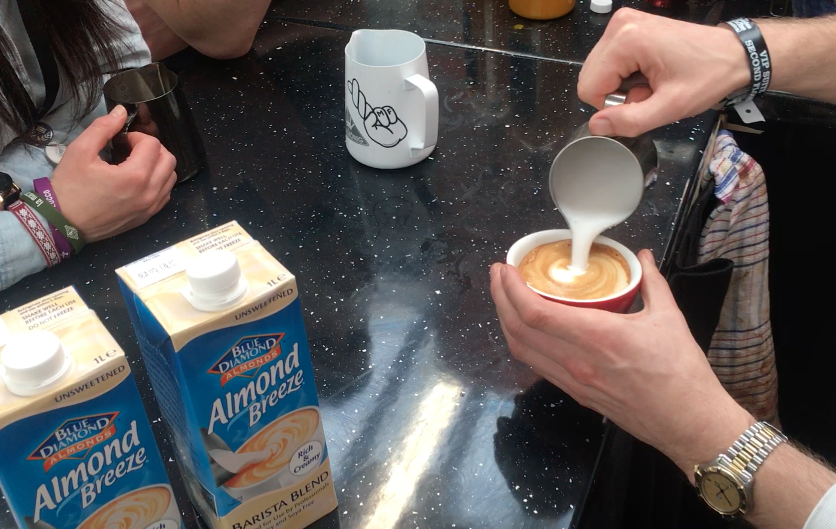 Uk Baristas getting some practise in at the recent London Coffee Festival. UK - are you ready?
©CoffeeMag, London, April 2018