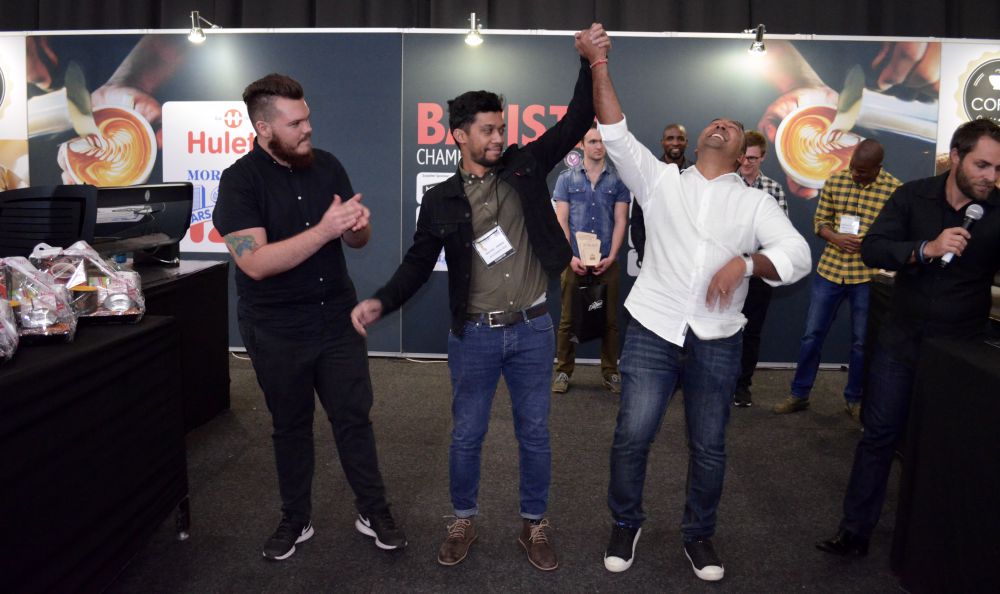 Congratulations to returning Champion, Ishan Natalie​ of Starbucks South Africa​, for making his comeback and taking the Gauteng Barista Championship. Well done to all competitors, you guys are all legends. Experience won the day, so if you're just starting out, don't be disheartened; the Top 6 have been working for years to get to be the best!
Another excellent event by Food and Hospitality Africa​ and the Speciality Coffee Association of Southern Africa​ Sponsors and volunteers, we were so happy to be a part of it!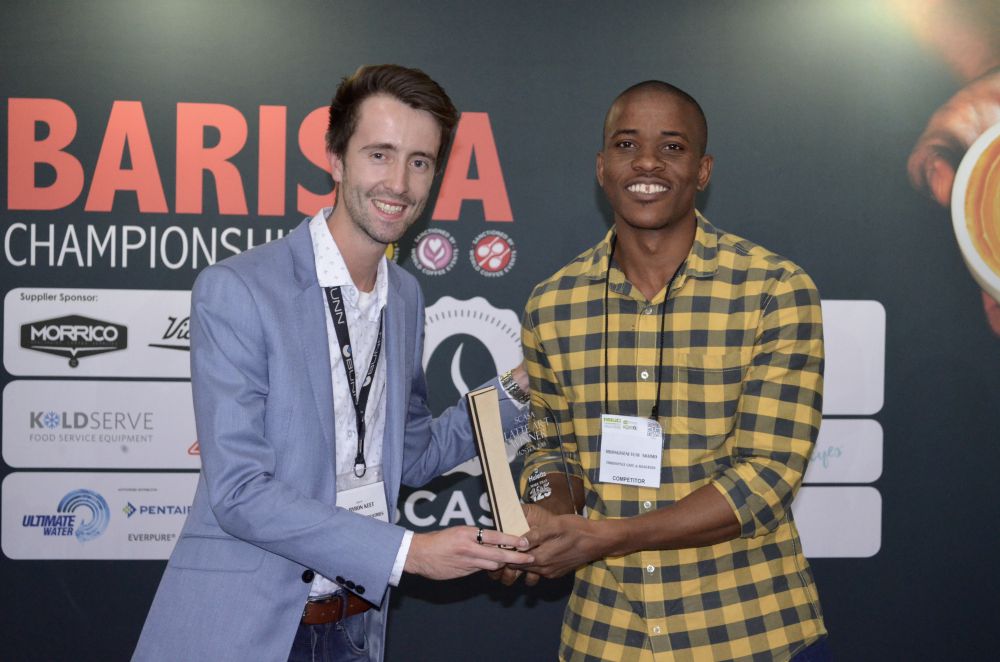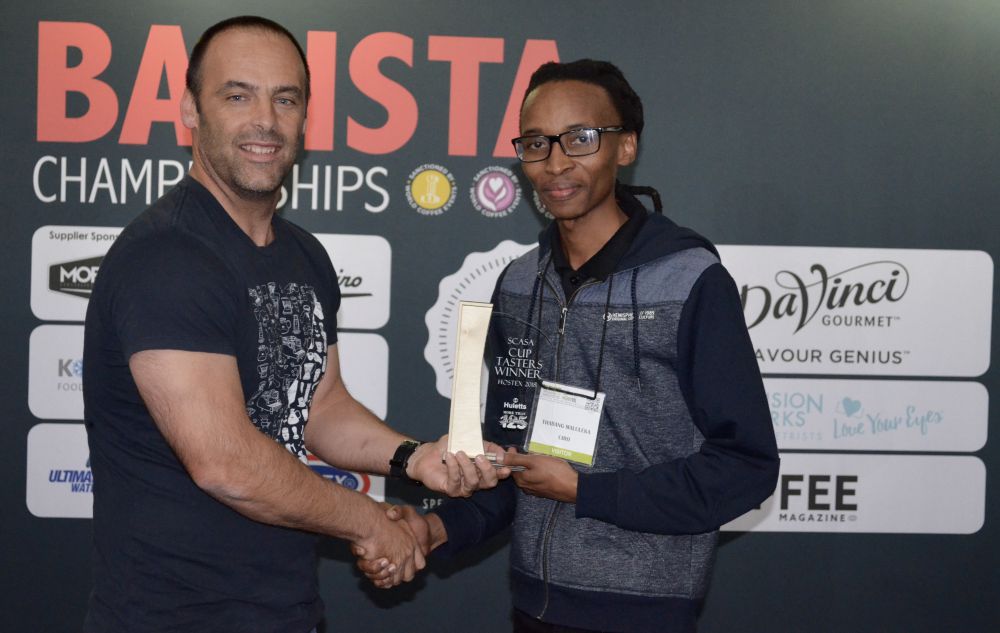 Mbongiseni Nkomo of thirdspace walked away with the Latte Art Trophy and Thabang Maluleka of Ciro was crowned GP Cup Tasters Champion! Both these gentlemen competed at Nationals last year and their experience shows on stage.
Itumeleng David Zono of The Hospitality Solutions Company must be commended on being a Finalist in both the Latte Art and Cup Tasters competitions. Well done!
Once again the TriBeCa crew were extremely strong and Harry Mole and John Evans retained their positions in the Top 6. In fact, the GP Top 6 was unchanged except for the Starbucks competitor changing from Musa Magwaza to Ishan Natalie! That's pretty crazy! The scores in the Top 6 on Finals Day were also incredibly close so these guys are really at the top of their game right now.
All the below Finalists have qualified for the National Competition which will be held in early 2019.
Barista Championship:
Winner: Ishan Natalie - Starbucks South Africa
2nd: Harry Mole - TriBeCa Coffee
3rd: Trevor Fitz - Independent
4th: Khulekani Mpala - Wiesenhof Roastery
5th: Mbongiseni Benedictus Nkomo - thirdspace
6th: John Gareth Evans - TriBeCa Coffee
Latte Art:
Winner: Mbongiseni Benedictus Nkomo - thirdspace
2nd: Itumeleng Zono - HSC - The Hospitality Solutions Company
Cup Tasters:
Winner: Thabang Klainbaas Maluleka - Ciro Full Service Beverage Co.
2nd: Itumeleng Zono - HSC - The Hospitality Solutions Company