Winston Thomas on his experience of the All African Barista Champs
Winston Thomas (SCASA National Barista Champion) has just returned from the All African Barista Champs in Kampala, Uganda. While he has just won his National title for the second year running, things went a little differently at the All Africa Champs! He had a lot to say about his experience…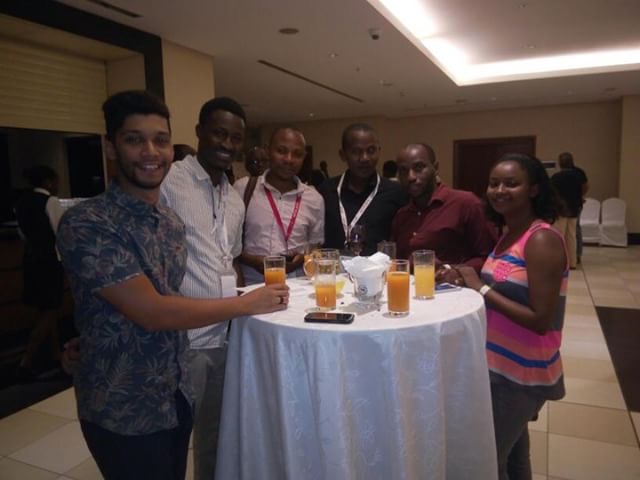 Tell us a little about your trip?
"This trip was amazing! It completely changed my perception on what I believed coffee in Africa (outside of South Africa) was like. Namely because it defied my beliefs on what Ugandan coffees should taste like. There are some coffees I tasted that had similar characteristics to other growing nations in Africa, which leads me to believe that it's becoming harder to distinguish between very high quality African coffees."
What were you most looking forward to?
"Meeting different African coffee professionals. I've been working in coffee for less than four years and in this time, I've only worked and interacted with coffee professionals from South Africa and abroad, and have been limited in meeting with those elsewhere in Africa. Meeting the unique individuals at the competition and conference was the highlight for me. So many interesting coffee people!"
What was the best coffee you tasted in Uganda?
"I cupped the winning lot of the Taste of Harvest auction – Blackberry Candy! It was delicious."
What insights are you bringing back with you to SA?
"Fail to plan and you plan to fail. As prepared as I thought I was for Uganda, I realised that I was very well prepared for certain conditions but not prepared enough to adapt if conditions were different to what I was used to. I also learned that when preparing for competition, it's important to present something to the judges that makes you excited, something you're passionate about. This will make the whole journey easier and more enjoyable and will filter onto stage when presenting."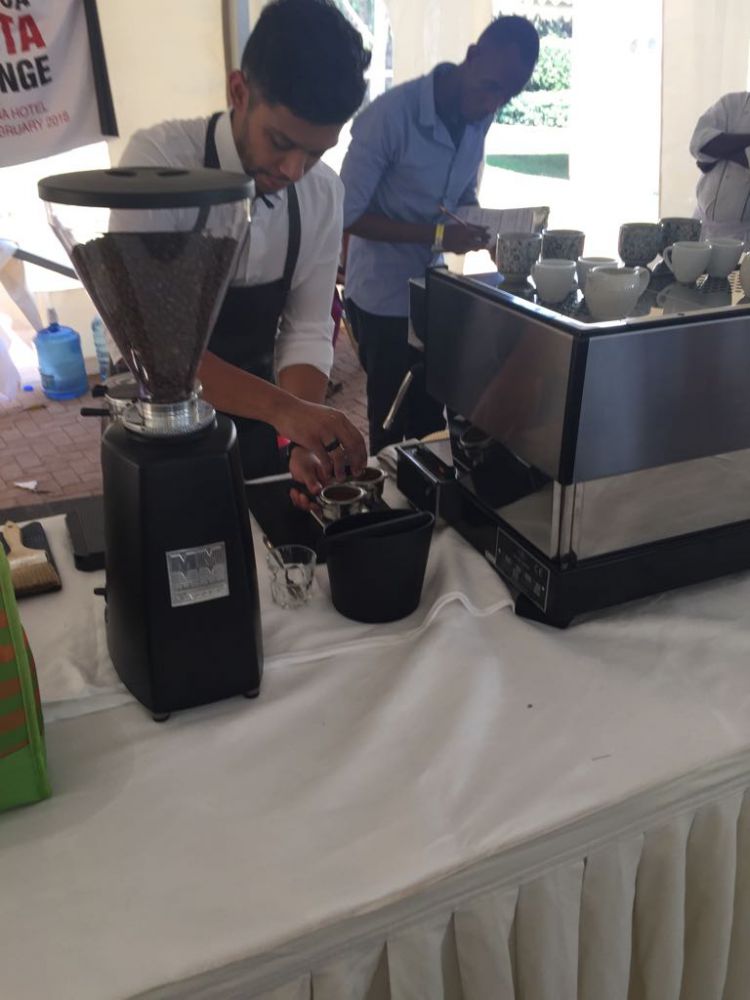 Africa produces some of the best coffee beans in the world – how does Uganda fit into this picture?
"In my personal and professional experience thus far, there has always been a lot of noise made about Ethiopian and Kenyan coffee. Don't get me wrong, these coffees are at the top of my list of favourites, but after this trip I have a newfound appreciation for Ugandan coffee after tasting amazing lots and speaking to very passionate Ugandan coffee professionals. I think that they have the potential to be right up there with the best that Africa has to offer."
You've spoken before about the coffee and café culture in Africa – what did you think of Uganda's coffee culture?
"The café scene was as I had expected – much smaller than back home in Cape Town. However, I can say that I finally have an understanding of why it is this way. Many people had explained to me that there is currently no market for high end specialty coffee, although there are some who are trying to change this.
Equipment spares and services are also very limited, so buying the latest equipment comes with a big financial risk which is why many of the best baristas in Uganda seek work outside of Africa. Cafés aside, the coffee culture is a lot bigger and more vibrant than I expected with a large focus on quality grading and education at a farm level. The educational resources are a lot more advanced that what I had imagined."
And your experience of Kampala?
"It is a very vibrant city with the friendliest people I've ever met. Outside of the conference, the staff at my hotel were so hospitable and friendly. The ground floor security guy (whose name is "Scissor") was the most interesting character of them all. I can say that the Ugandans definitely love their football!"
Where will your coffee journey be taking you next?
"I've just won our National competition so thankfully I will be going to Amsterdam in June. I might also be spending a few days in the UAE within the next month or two, which is also exciting. As for the rest of the year, we will see what unfolds at the World Barista Championship!"