It's all very real now. Our South African Champion is on his way to Seoul to compete next week. Origin Coffee Roasters has produced multiple Champions over the years - they have a culture of competitive excellence within their business and believe that the competition format is incredible training for their baristas. We caught up with Joel Singer, owner of Origin, to hear his thoughts on Winston, international coffee expos and the SA coffee landscape.
Photos courtesy of Origin Coffee Roasters.
---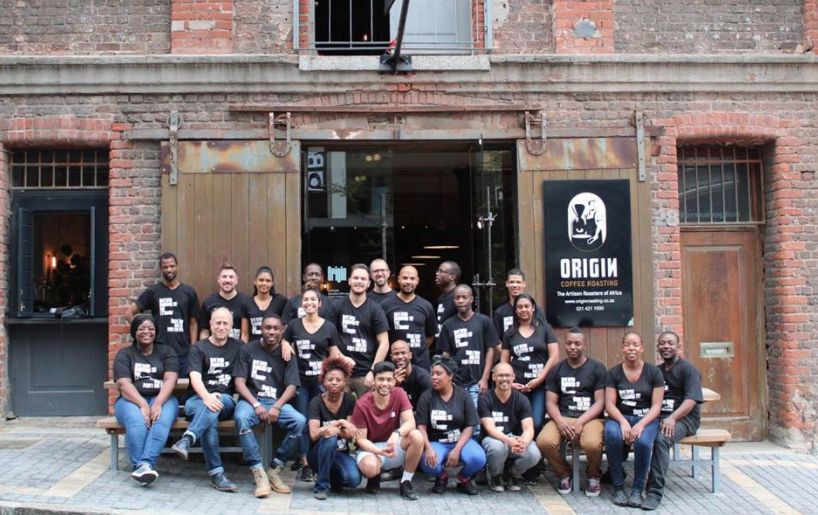 You have seen many Champions come through your ranks, what in your eyes is Winston's strength as a Barista Champion?
Winston is very down-to-earth and approachable which I think has a very strong appeal to judges. Like others before him, but to an even greater degree than earlier champions, he has had great support from across the industry in terms of personal support in training and also sponsorships (equipment, towards a very high quality competition coffee) both locally and internationally.
He is technically very capable. And he has shown a level of commitment, dedication, focus and discipline in his preparation for local and international competition at or higher than the level of the best Origin champions of years gone by.
How do you think the coffee landscape in SA has changed from Origin's first Champion to now with Winston's endeavour to make history?
The South African coffee scene has obviously evolved enormously overall. The number of roasteries and cafes has exploded. It might have started earlier in Cape Town, but it has spread throughout the major centres now. Consumers are more and more aware of quality coffee and of barista skills as a key contributor to cup quality. The level of competitors at regional and national competitions has improved substantially.
Despite almost 12 years of work (and many years of hard work by many others in the industry) I think the value of baristas' skills still remain undervalued in the industry, and the price of the best quality coffee remains too low. We are not yet at the level of the best baristas and café practices worldwide – we have made so much progress yet sustained and substantial effort is still required to drive the level higher. In order to achieve this, we need consumers to vote to reward the best – produces, roasters, cafes and baristas – so that the underlying economic fundamentals are in place for developing a world class coffee and speciality coffee culture in South Africa.
What is the best part of travelling to these international coffee events?
The coffee industry is a relationship industry. At these events, we get to meet many coffee friends from across the world. We connect with them, share stories and ideas, and we also get exposure to the best of what is happening worldwide – be it in coffee production, café and roasting equipment, barista techniques or café practices. We get to learn about coffee culture and its evolution in other countries which opens us up to new ways of thinking about our industry. We get inspired to reach higher levels of skill by being exposed to the best of what is happening in coffee worldwide.