Spring has brought with it Issue 21, our official 5th anniversary edition. With this we wanted to celebrate the art that we continue to find in coffee. Our cover feature 'Finding the Art in Coffee' is written by Nina Rimpl, WBC Judge, Swiss Barista Champion and Art Historian, who explores the love affair that famous artists through the ages have had with coffee, as well as finding the art in your everyday brew. With beautiful typography by the talented Fathima Kathrada of Fathima Studio's we are sure that you will have a new appreciation for your cup of coffee after perusing this piece.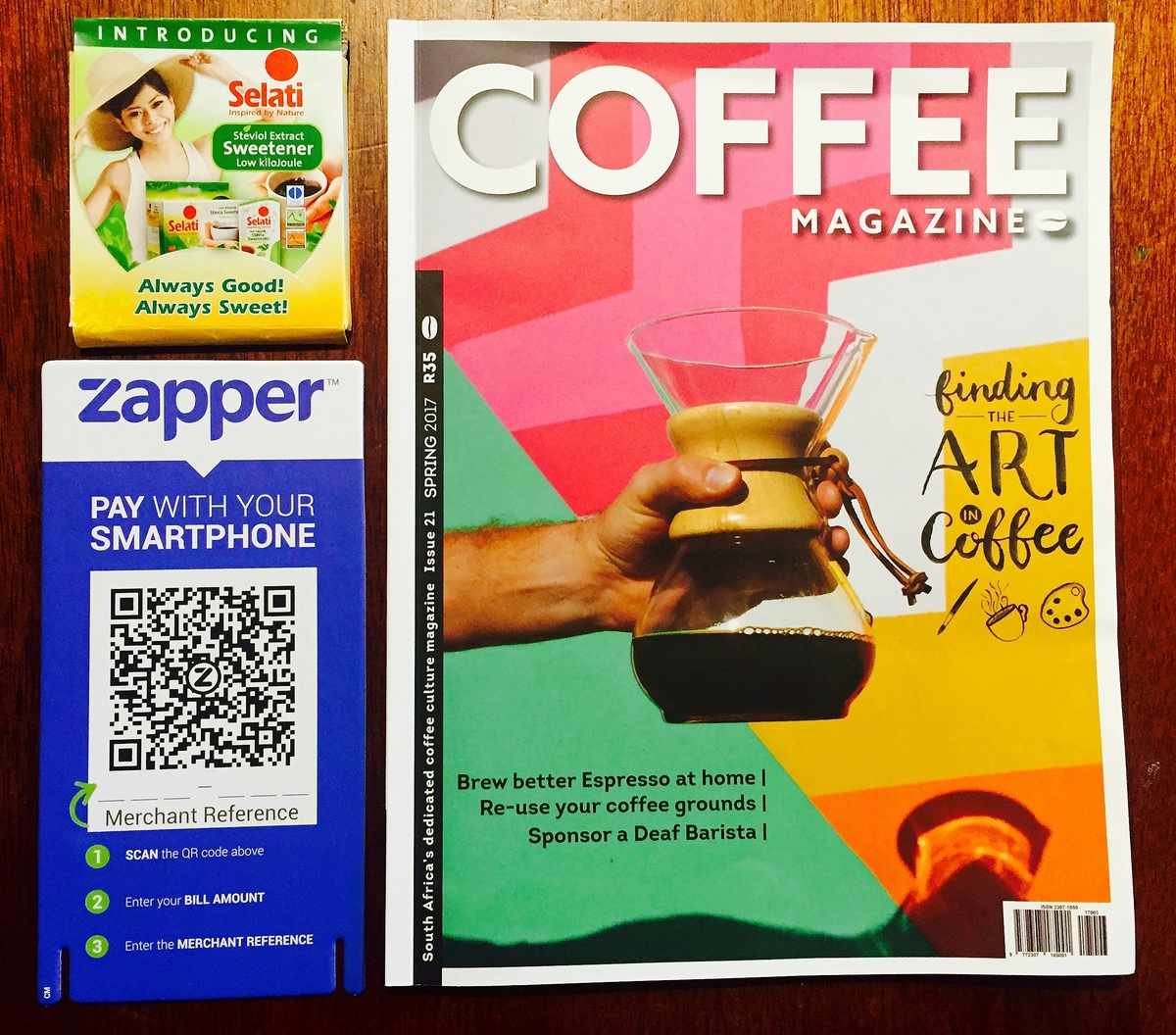 The other highlights are:
Taste: Flavour Balance versus Interesting Flavour
What do you want from your coffee? Has quality coffee (and the people who serve it) lost its way? Scott Rao travels the world helping people build their coffee businesses and he muses on what the majority of people want from their cup of coffee: interesting flavour or flavour balance?

Brew: How to Taste Espresso
And make it taste better. Top tips from US coffee legend Meister. Change your espresso life today!

Discover: Caffeine Fuelled - The Garage Forecourt Wars
Because fuel is so strictly regulated in South Africa, petrol stations are looking for other ways to stand out. The battle for the forecourt is on, and coffee is at its very heart. Nick Dall catches up with some of the key players.
Lifestyle: Nurture and Nature
Used coffee can be beneficial for your skin and your garden! In the age of reuse and recycle, used coffee has incredible benefits beyond being delicious. We focus on two areas to utilise your spent coffee grounds that are simple and easy: your body and your garden.
Travel: Coffee in Paradise
An Introduction to coffee in Bali. This beautiful island is not all surfing and yoga, the coffee culture is booming along with the tourism trade.
Community: A Sign of the Times
A look back at the world's first Deaf Barista Competition and how you can get involved. A truly inspiring event.
Kick: The Artful Dodger
We chat to Wesley van Eeden, local South African artist who works as Resoborg. He has a special connection to coffee. He drinks a lot of it, yes, but he has also been commissioned to create numerous murals for coffee-centric spaces.