An exclusive with The Bottomless Coffee Band
Este and Lourens Rabé are an amazing musical duo that takes their coffee very seriously. We chatted to them about finding the best places for coffee locally and abroad and their amazing versatility – they play 12 instruments between the two of them!


---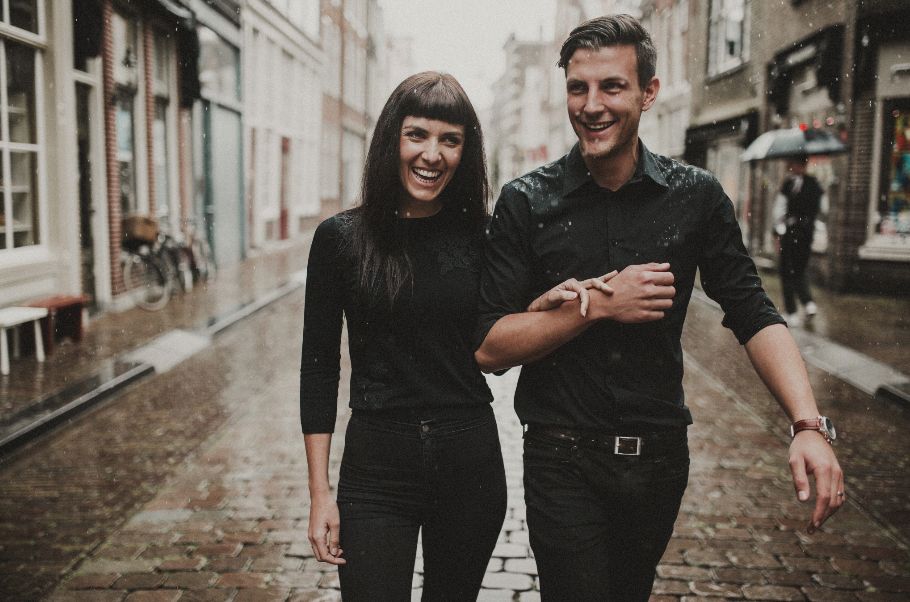 You've recently been on a whirlwind overseas tour. Tell us about your best coffee experiences?
One thing is for sure - we have beautiful coffee in South Africa. We are definitely spoilt with our young, yet very passionate industry. Our baristas are well trained and, especially in Cape Town, we have a concentration of really good coffee shops!
We recently toured in Belgium, the Netherlands, Germany, France, England and Scotland. It is very expensive to buy coffee in the countries where we went, but it was the one item we just simply stopped converting back to Rand. Drinking coffee is such a vital part of touring and experiencing the different places where you are. A cup of coffee in Belgium has a different personality than a cuppa in England. With that being said, it did end up in quite a search to find THAT cup. The first "pause, we are in coffee heaven" moment was at a quaint little place in Montmartre, Paris. By then we'd been on tour for almost a month. We were planning our day and we hit the "coffee shops nearby" button on Google Maps. MELALI COFFEE RIDERS popped up. We took the stroll there. Hidden behind light blue doors, in a little space that seems like just another entrance to a Parisian residence, stands Melali. The signage is on a small white banner at the entrance. It almost seems as if you have to be a local to know about it, and that is exactly how we like to tour. They roast their own beans (and they could explain this to us in English ;)). You could see the passion and dedication in every detail. And obviously the coffee tasted great. We lingered for a moment, and we could just imagine how writers and artists could pick a seat and soak in the atmosphere of Montmartre in this little piece of heaven all day long.
(Melali Coffee Riders - 10 Rue de la Fontaine du But, 75018 Paris, France)
Another spot that hit home was in Soho, London. The coffee shop is called TAP Coffee. We popped in at the YAMAHA music shop just down the road. Hearing our band's name, the one shop assistant asked if we've had good coffee in London yet and pointed us to TAP Coffee. After stopping at a few other shops on our way, we found the same shop assistant at TAP on his afternoon break and enjoyed a perfectly brewed flat white with him.
(TAP Coffee - 193 Wardour Street, Soho, London)

Where was your best and most memorable gig on your overseas tour?
Every theatre and event has it's own charm. Our latest tour was through Bethlehem to Pretoria, Secunda and Ermelo. It's always special to play in the smaller towns. People are so hospitable and really go out of their way to make you feel welcome and appreciated. A special thing that happened on our last tour was that a thunderstorm followed us to every town where we went. At the start of every show it would start raining and continue throughout the entire show! Unfortunately it was these same storms that caused the flooding in Johannesburg, but in all the other towns there was celebration in the air because of the much-needed rain. The extra percussion from the thunder and the rain on the roof was quite awesome!

How often do you get asked about your band name?
Esté: A lot! It is more fascinating to people than we thought it would be. We should consider making a short video with the explanation thereof. The short version is that Lourens and I fell in love while I was deep into rehearsals as a drama student at Stellenbosch. Coffee stops on our way to class was a given. He didn't drink any hot drinks back then. He was immediately fascinated by coffee and the coffee shop culture. Eventually I converted him and now he is a bigger coffee snob than me. When he was approached to perform at an event with other friends from his residence, he asked me to join as the female vocalist. He called the group Bottomless Coffee and printed business cards just to make it look more professional. We got more enquiries after that performance. None of the initial seven members were interested in pursuing a weekend job as musicians and only Lourens and I were left. Bottomless Coffee Band was born. Today it is an atmospheric name. Coffee and coffee shops draw people together for conversation, inspiration and creativity and we hope that our music could do the same.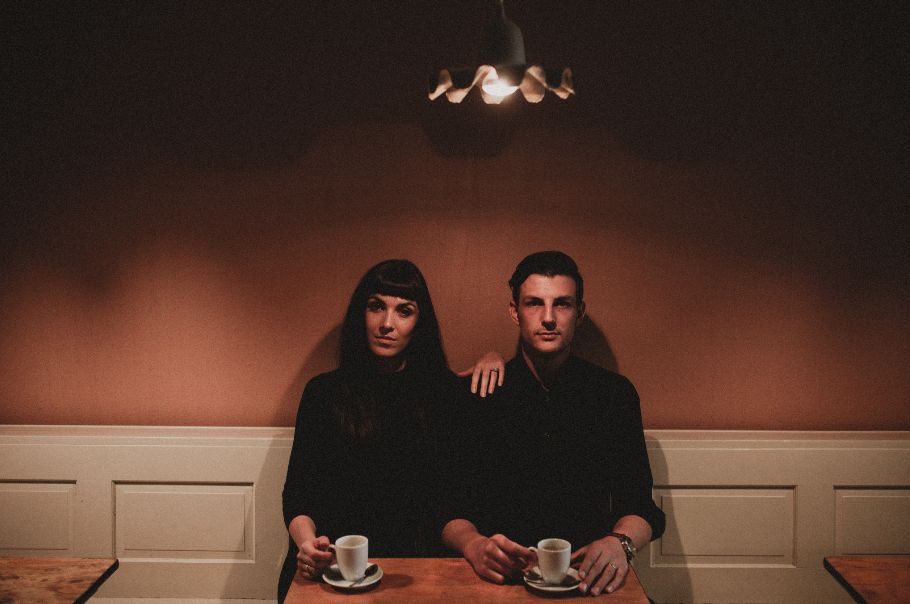 How have you evolved as a duo over the last few years?
Since that event we have added more and more instruments to sound like a full band even though we are only two people. We now play ±4 shows a week ranging from private events to wedding pre-drinks, festivals and theatres.
A year and a half ago, we were finally in the position to leave our day jobs (Lourens worked in Asset Management and I had a corporate theatre company) and pursue a career in the music industry full time. Lourens have also imported the Farmer Foot Drums from the USA. It was the first of its kind in South Africa and thus far the only one played by a South African band. This is a full drum kit operated by seven pedals. We now play 12 instruments between the two of us.
We have also released our debut album, Room With a View, in November 2014 and have since been on many national tours and one international tour.
We have also recently appointed a manager and roadie, Ruan van der Merwe. He has lifted so much of the admin weight off our shoulders in order for us to pay more attention to the creative side of things again. We make up a little power team between the three of us.
As independent musicians, we really want to contribute to the exciting times the South African music industry is in, by operating as professionally as possible. In the end it is just as much about the business as it is about the music and if you have the privilege to put a team together to pay enough attention to these two aspects, you can really do great work. We believe that the current resources and digital marketing world have created the perfect environment for independent musicians to really build careers in the music industry and we feel honoured to be alive in times like these!
We are in the process of recording our next album. If all goes well, it should be launched before July next year, so keep your eyes out for it.

What can an audience expect from a Bottomless Coffee Band show?
Energy, and a lot thereof! The show is just as much visually stimulating as it is musically. People love watching Lourens play the foot drums, guitar, harmonica and singing at the same time. We try and swop between instruments after every song, which is also fascinating for people to watch and listen to.
We tell the stories behind every song and at the end of every show we honour a few legends that have inspired us by playing a few "Bottomless Coffee Band-ified" covers! These legends include Johnny Cash, Bob Dylan and Creedence Clearwater Revival. We also have a special grand finale, which combines our different backgrounds into one song; Lourens' rock background and my classical singing training. The genre is pretty much folk-rock with rock&roll, a love story here and there, a ballad or two and loads of musical skill and energy!

What is your favourite local coffee hangout and why?
We have a few! We tour a lot and we have definite stops on our way.
Maria's in Graaff-Reinet. It is always hard to start something new in a small town, yet the people at Maria's just took the chance and roast beautiful coffee in the heart of the Karoo. You can order and buy anything from a syphon to a pour over and it is situated in a lovely little quad with loads of character. It is named after the owner's mother!
Coffeetalks Café in Bloemfontein. This tranquil hideaway is situated in Rayton on the Mizpah Lodge premises. The café is a combination between mediterranean and vintage with old furniture, loads of books and old vinyls setting the vibe. The food is inspired by a passion for organic eating and they also serve the best freshly squeezed juices. They use Masterton's Coffee, brewed to perfection!
Vintage Coffee in Pretoria. We love them, because they have the most beautiful hearts. With every cup of coffee you get a coin. There are a few boxes on a wall with a description of different charities. You can vote for the charity you want to support by putting your coin in the respective box. At the end of every month, they donate a part of their profit to the charity with the most coins.