Name: Harry Mole
Region: Gauteng
Company: TriBeCa Coffee
2nd at GP Regionals Barista Champs
Winner at GP Regionals Cup Tasters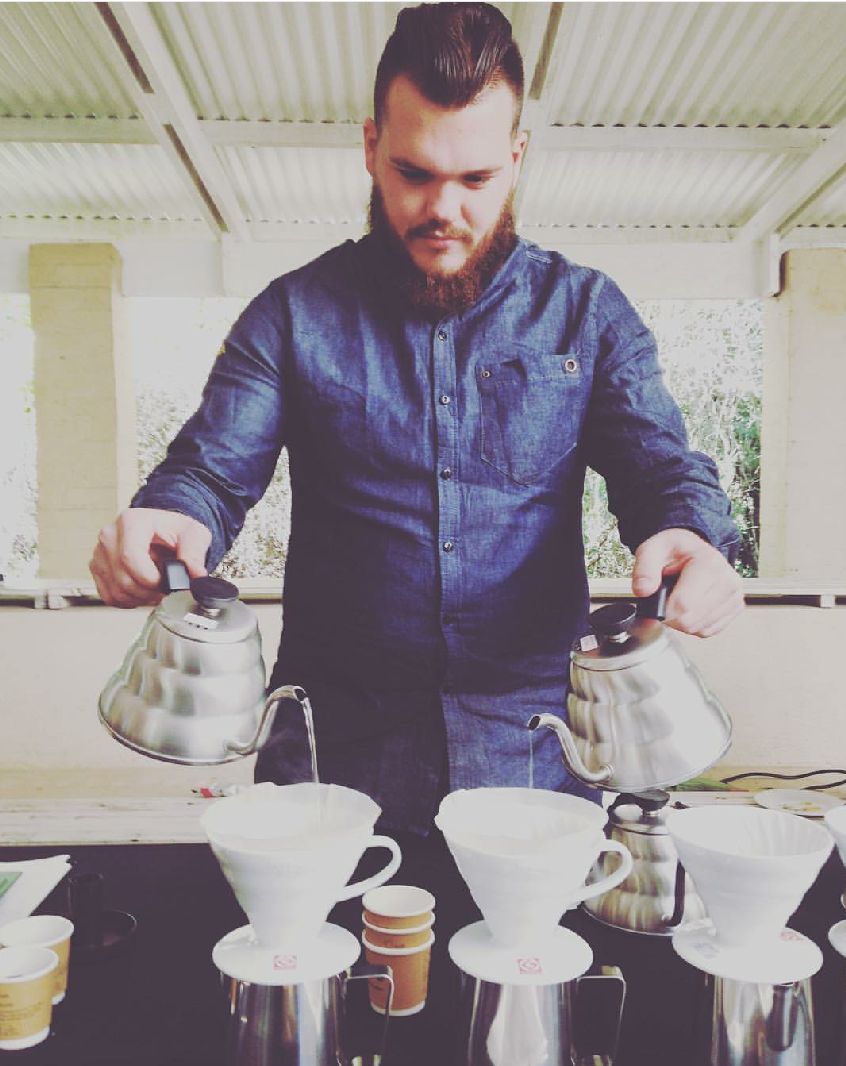 What is it about coffee that gets you fired up?
There's a saying by Katsu Tanaka, owner of Bear Pond in Japan. "Espresso is like the universe..." This saying is so relevant to my coffee journey as coffee is so part of my universe, the baristas I train and the happy customers we serve.
What, to you, is the most exciting trend in coffee right now?
Processing! The effect farmers have on flavour profiles is astonishing... I'm always happy to taste a coffee that has been processed differently to what we are used to.
How do you drink your coffee?
I start my day with a V60 and a new sample roasted coffee that reaches our shores. However I'm a sucker for a double shot Americano black.

What's the biggest challenge you face in the build up to Nationals?
Preparation of set materials and of course choosing the right coffee; as well as finding time during busy schedules to practice, but it's well worth it.
Why do you want to win this thing?
I would love to make coffee on the international stage and represent South Africa! Motivate my baristas to dream big as well as show my predecessors that I've taken their teachings with me.
What's your best tip for people trying to make better coffee at home?
Invest in a grinder and scale, play with your grind sizes and extraction ratios. A V60 is a fantastic playground to start your journey and can take your brewing game outdoors.
What and where is the best coffee you've tasted so far in 2017?
I had an amazing cortado at
Exclusive Books at Clearwater Mall,
served by Aaron. The Colombian varietal that Legado roasted was absolutely delicious!