---
Winner of Day 1: Caryn Dixon.
Congratulations to Caryn Dixon, winner of day 1's CoffeeChristmas prize, the Aeropress!
If you didn't win today, don't despair, you can enter all the remaining days of #12daysofcoffeechristmas.
---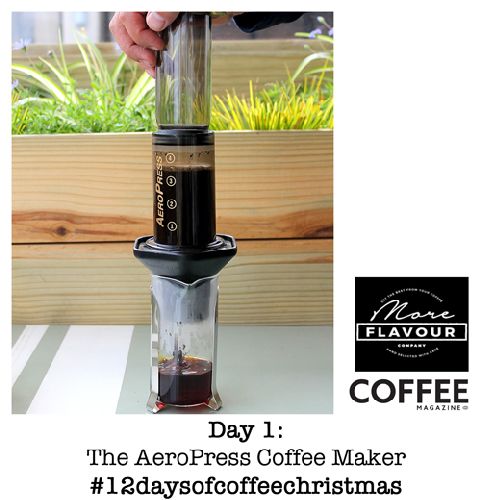 We're kicking off the
#12daysofcoffeechristmas
with a BANG!
It's one of the most versatile coffee makers ever invented and hard to beat when it comes to convenience and durability.
All you need to do is share this story and tag someone who you think would love this piece of equipment! Please include
#12daysofcoffeechristmas
#thecoffeemagazine
and today's prize:
#AeroPress
They're really affordable and an excellent addition to any coffee lovers brewing collection.
You can order one here.
How to use Aeropress from More Flavour on Vimeo.
If you haven't already follow us on Facebook, Instagram or Twitter to keep up to date on how to win and what the prizes will be each day.
---
T&C's
- Competition runs for 24hours from 10am-10am.
- Winners and new product will be announced at 10am each day
- You are allowed to enter a maximum of 5 times (sharing)
- You are allowed to tag as many people as you want to increase your chances.
- South African entrants only.
- One prize will be given away across the 3 platforms, unless otherwise stated; Twitter, Facebook, Instagram
- Winners will be chosen at random.
- True North Media reserves the right to choose the winner at its discretion and no correspondence in this regard will be entered into.