Photos courtesy of the lovely Angeline McLagan
Alhenrico Thomas was cool as a cucumber for his set in the World Latte Art competition. We asked him what keeps him going:
"A winner is dreamer that never gives up. Thoughts Becomes Things is the 3 words that keeps me going. It's insane thinking of how good the people are at World's but what inspires me is that we live in country of inspiration. That's why all people come to our country, for inspiration. Let's make use of this moment to believe in our country and ourselves that we are dreamers and big time achievers."
Thank you for inspiring us Alhenrico! We haven't yet heard where he placed in the overall standings, but the World Champion has just been announced, well done to Umpaul of South Korea! See below standings of Top 6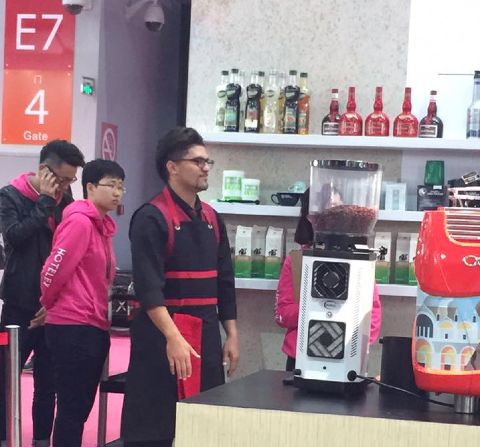 Before his set, looking calm and ready for action!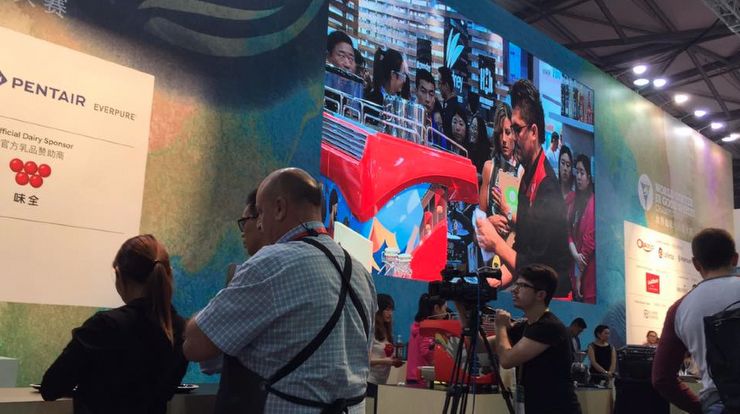 Using the beautiful
Astoria Plus4U TS, official machine sponsor!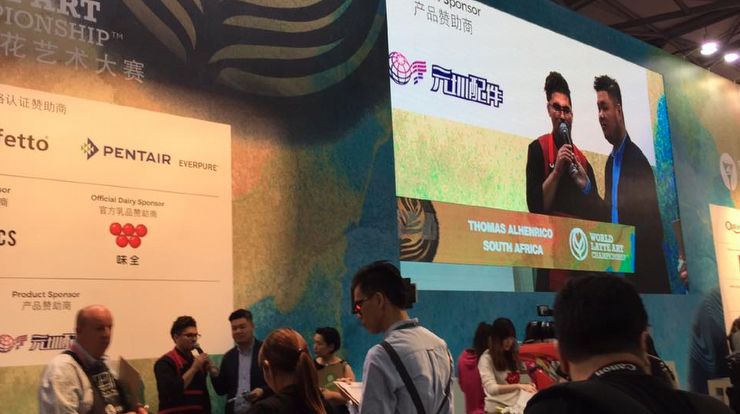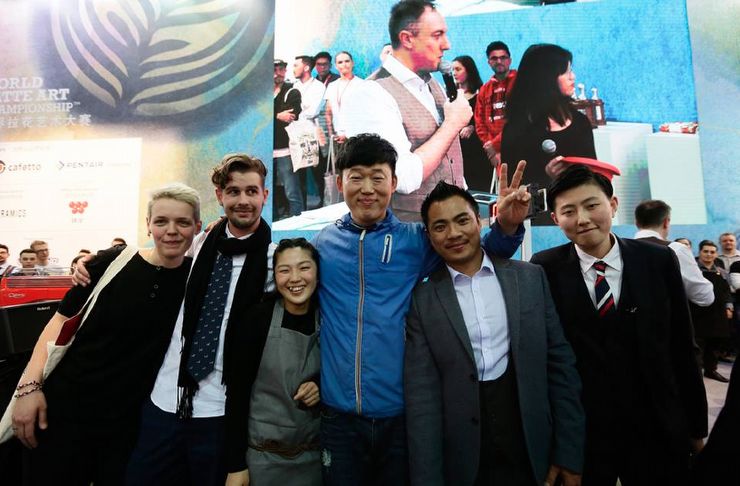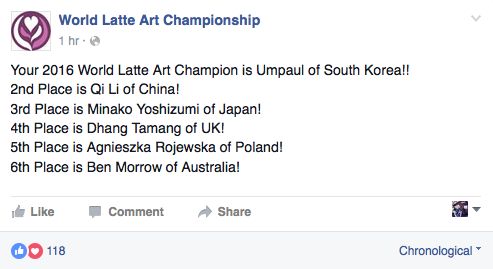 ---
Donovan McLagan is a Cup Tasters veteran. He placed 5th in the World in the 2012 Champs and this is his third time at Worlds. He cam flying out the gate in this competition scoring 8 out of 8 in the first round and landing 2nd on the log at the end of Day One. The following day however he scored 5 out of 8 which kept him out of the Finals, but did secure him 14th position in the world, which we are so so proud of him for! Whoop whoop! The defending Cup Tasters Champion of Costa Rica Juan Cespedes retained his title and scored a whopping 29 out of 32 cups correct across all rounds!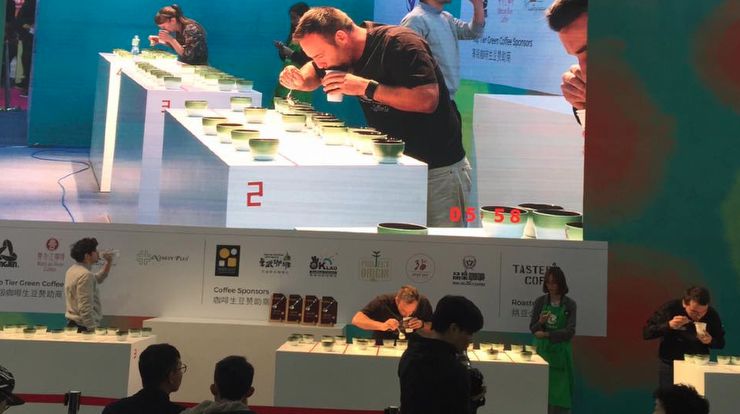 On the World Stage!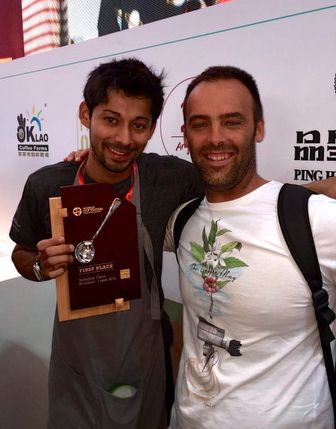 Don with the World Cup Tasters Champion Juan of Costa Rica