What a day! In the end there could be only one! And
JOHNSON SEHORO
is that one, number one barista in Gauteng!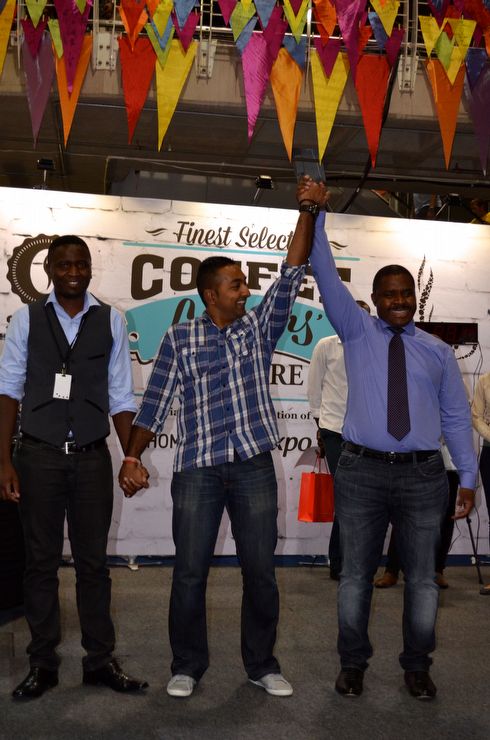 Congratulations to Johnson Sehoro of Ciro Beverage Solutions, who wowed the judges into the title of Number One Barista in Gauteng today!
Johnson walks away with a beautiful Tissot watch, a stand for his company worth R10 000 and a cash prize from the Coffee&Chocolate Expo.
1. Johnson Sehoro Ciro Beverage Solutions
2. Phumlani Sibeko Famous Brands
3. Sipho Mabaso Nino's Group
4. Alicia Bulter Molecular Bars
5. Cheryl-lyn Selman Bean There Coffee Company
6. Zuluboy Zwane Famous Brands
Latte Art
1. Emmanuel Chimkoko
2. Sibusiso Ncube

Cup Tasters
1. Debbie King Stil Coffee
2. Jono Robinson Bean There Coffee Company
Here's how the rest of the day played out:
For far too long there has been a lack of representation from the fairer sex, not so in this Top 6. We kicked off the day with the double whammy of too extremely strong performances from Cheryl-Lyn and Alicia Bulter.
First up today was first time competitor Cheryl-Lyn Selman, who was using Bean There Coffee, but is part of the Learn 2 Earn team. She was using an Ethiopian Sidamo and was amazingly calm for a newcomer.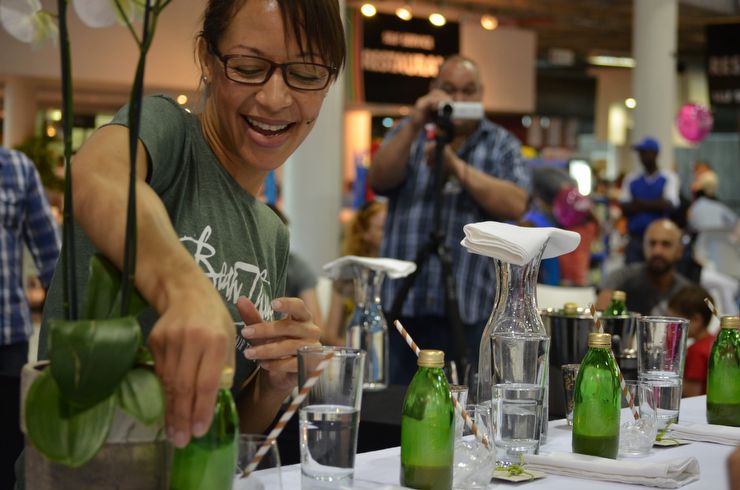 "It's a privilege to be here."
Her Iced Coffee eggnog looked simply scrumptious, inspired by her love for Christmas and family.
Then came Alicia Bulter, a mixologist by trade, she has a flair and attention to detail that blew everyone in the crowd away. She asked the judges a series of questions around her main question, "Can experience influence flavour?"
Well I think Alicia certainly created an experience that would have positively influenced her judges.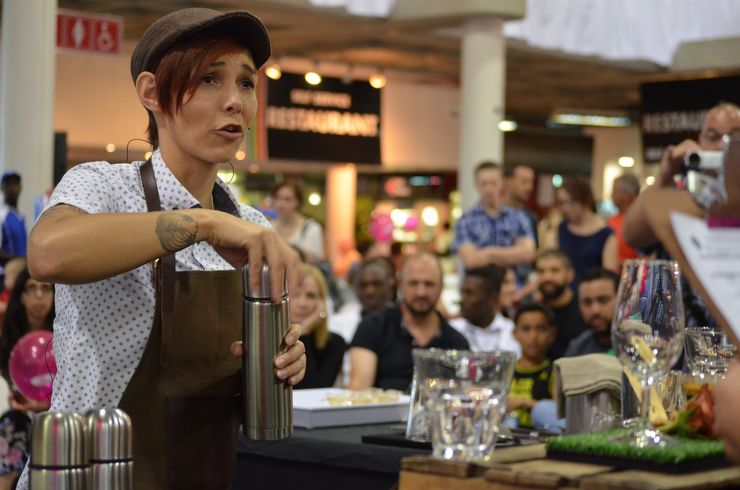 "We don't sell drinks, we sell experiences"
Sipho Mabaso, who has been in the GP Top 6 every year bar one, for the last six years, gave a professional and polished performance.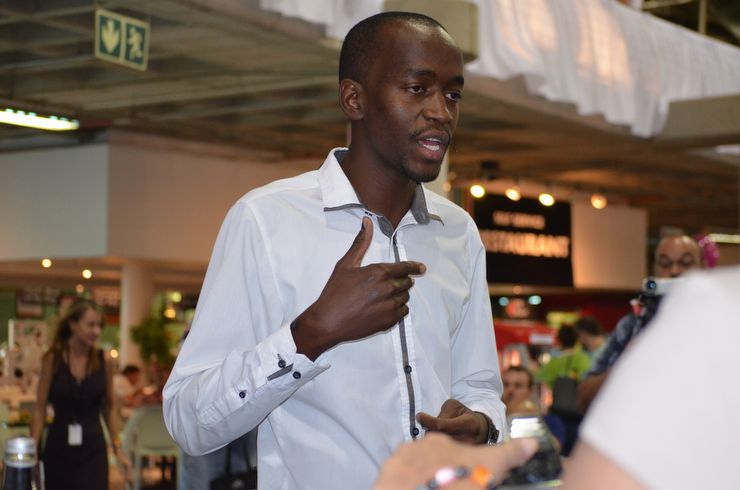 Phumlani Sibeko gave a wonderful performance that definitely put him in with a shot to retain the 2014 title!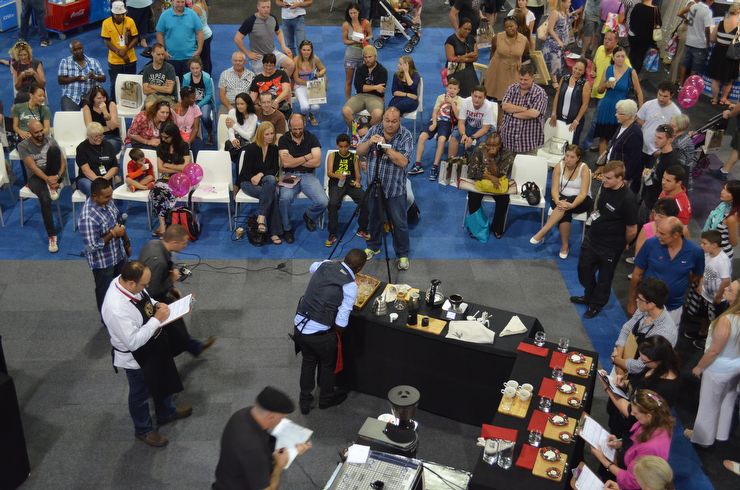 Zuluboy Zwane encountered some technical difficulty at the beginning of his set and struggled to regain his composure to represent his El Salvador Santa Anna Volcano to it's full potential.
Johnson Sehoro of Ciro Beverage Solutions is such a gentleman and treated the judges to some delicious concoctions. We missed his explanations a bit, but finals day is a different ball game! Obviously his Tanzanian and Indonesian coffees did all the necessary talking!!!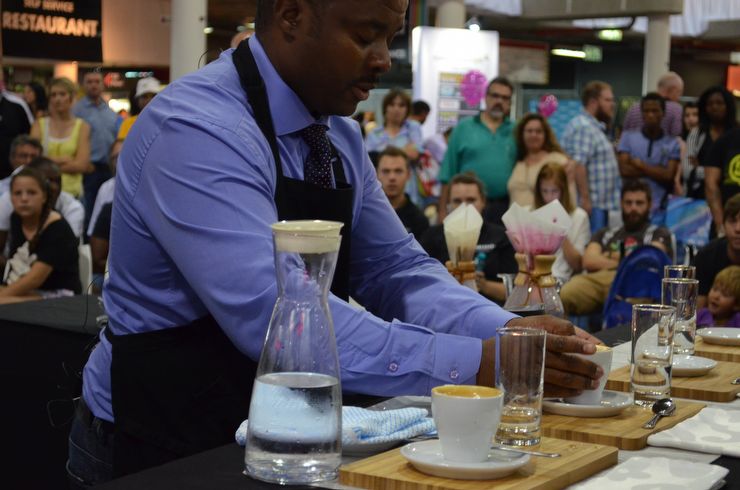 Latte Art is a one company race, with Famous Brands dominating the top two spots!