By
Megan Pilditch
---
Opened just two months ago
Republik
is already gathering their coffee regulars.
A gourmet burger restaurant, wine and beer bar, and coffee shop all merged in one, business partners Tayne Draper and Matt Richardson just like to call it a "meeting place'". Which is a actually a pretty faithful description.
The two only decided to start this venture this year and chose the Durban North location (Unit 8 Broadway Shopping Centre, Cnr Broadway and Kensington, Durban North, Durban North) because of it's, "laid back vibe that's friendlier towards the craft culture," explained Matt. Tayne contributes her vast food expertise and Matt looks after the coffee side of the restaurant.
The Republik team are very particular about their beans and have proudly chosen Cape Town coffee giant Tribe Coffee to represent them on the coffee scene. Head Barista Sifiso sure did impress with his cortado which he gracefully pulled from their reconditioned 2 Group Brasilia.
At the moment Republik is pouring the
Tribe Espresso Blend
and will soon add an Indonesian single origin bean to their line-up. There's even rumours about expanding to cold-pressed coffees (which I can gladly confirm are true). Currently they're busy sourcing a portafilter with double spout.
Matt describes the flavour profile of their bean as, "well balanced, almost chocolatey and smooth. It's an easy bean with good balance." The Republik team have really put a lot of effort into creating a consistent coffee and it seems to be paying off. Every time I have visited have experienced the same smooth cup.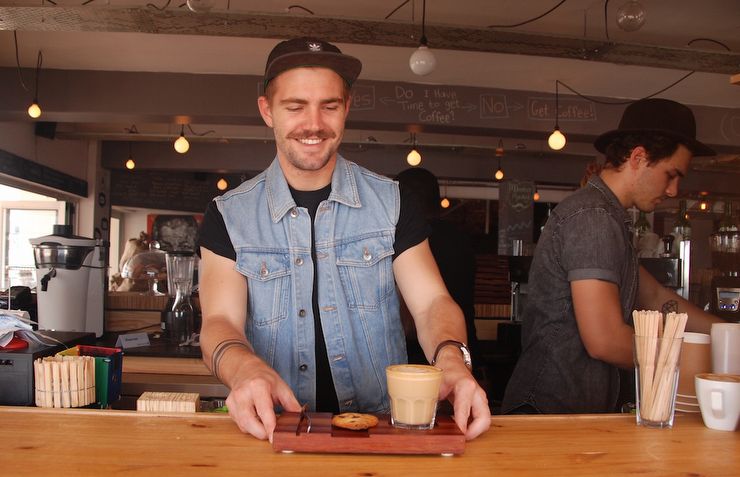 Matt marvels behind the coffee counter.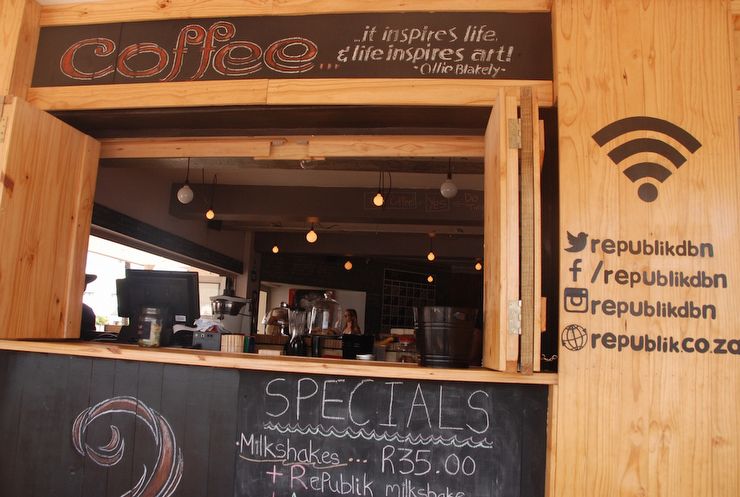 "This place began with a love of coffee and food and evolved into Republik."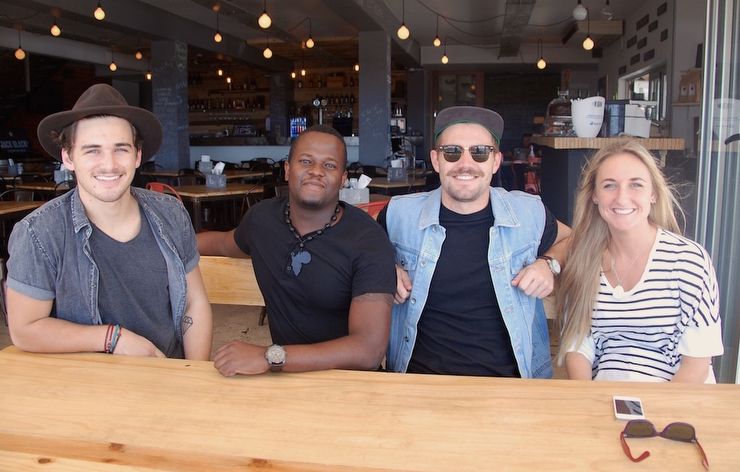 The Republik team Josh Richardson, Head Barista Sifiso Gumede and business partners Matt Richardson and Tayne Draper.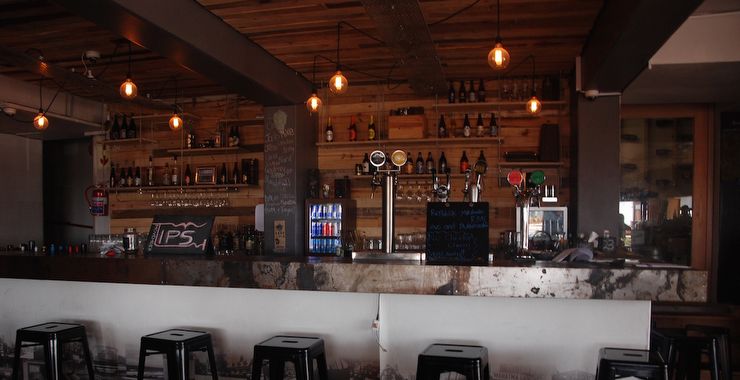 Republik is a no frills meeting place with insanely good burgers. Their craft beers pack a punch too.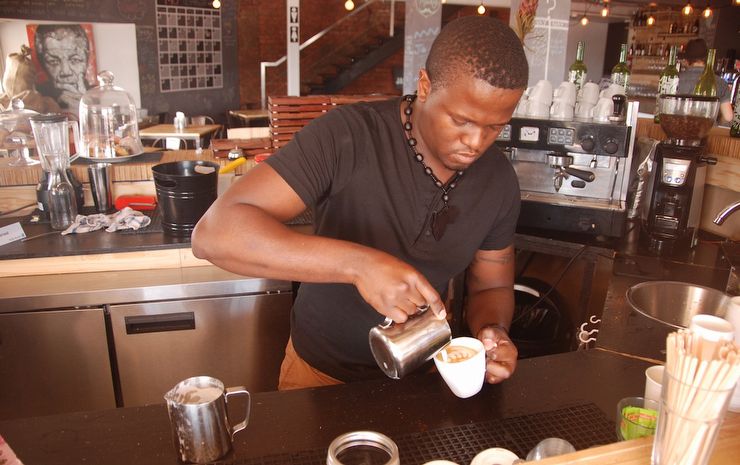 Head barista Sifiso has moved around the Durban coffee scene for a few years and the Republik team are happy to have found him.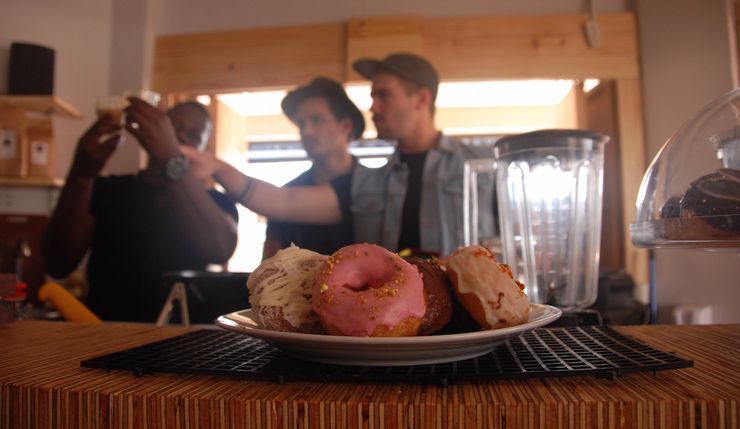 Apparently these bad boys sell out fast. (And by bad boys I mean the Wicked Donuts)