By Iain Evans
---
Last night Metallica rocked Cape Town. TheCoffeeMag team were there, and when I say there I mean, like right there. Backstage, with bassist Robert Trujilo's support crew and handlers, and right next to the Pyro boys. 10 metres from thousands of crazy fans. Just before going on stage, Robert came over, gave some high fives, a hug here and there, grabbed one of his bass axes and power-squatted his way onto the Belville Velodrome stage laying down some blistering thick bass lines for the for the most famous metal band of our time. The power was palpable.
How on earth did we get there? Coffee did it. Let's just say that the friendships and bonds formed through the entrepreneurial lifestyle that we lead, living and working out of coffeeshops, with likeminded people and the possibility of collaboration and connecting in creative spaces like coffee shops, did it.
Here's the evidence, starting with your Editor, Mel....pretty much losing her mind.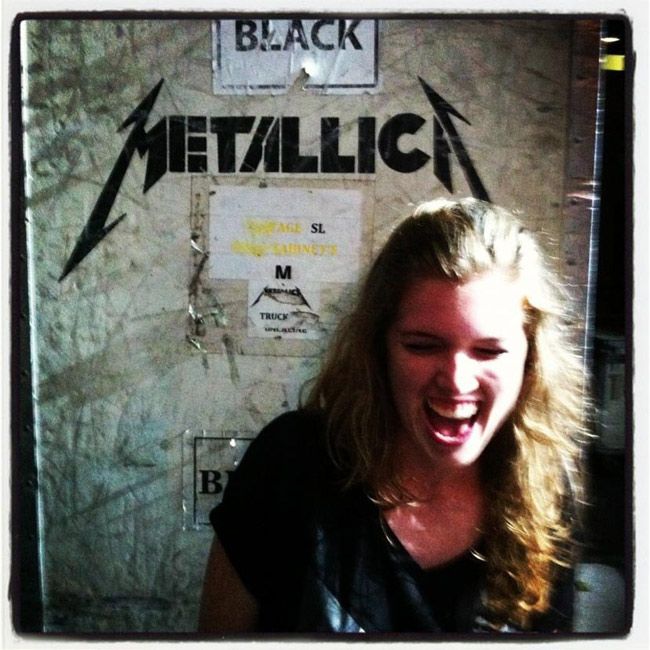 Mel. The true spirit of Rockin & Roasting.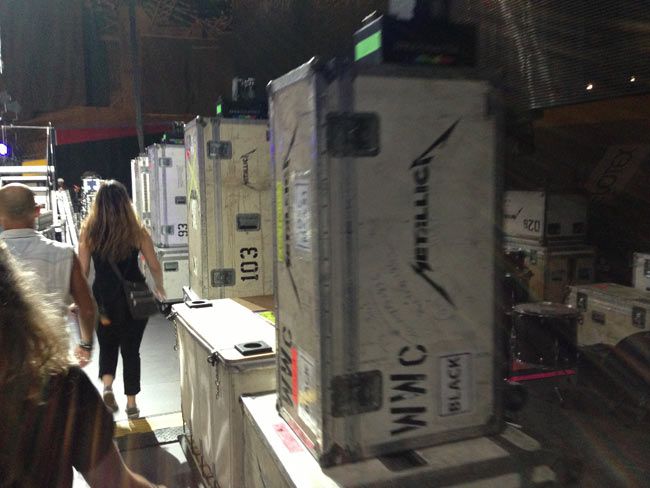 Brie takes us back to meet up with Robert before the gig.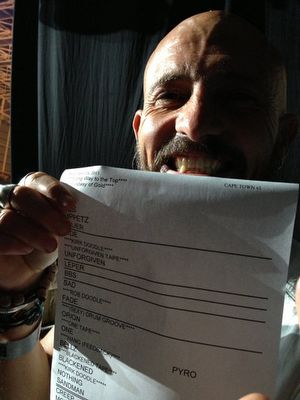 The set list.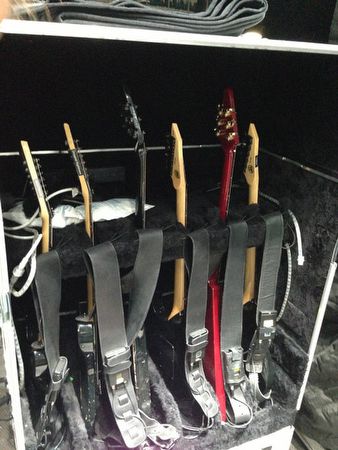 One of Kirk's many axe cabinets.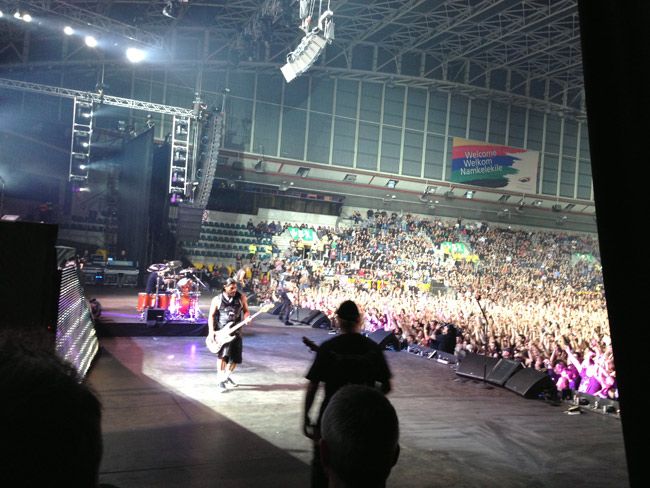 Robert coming stage right for a guitar change.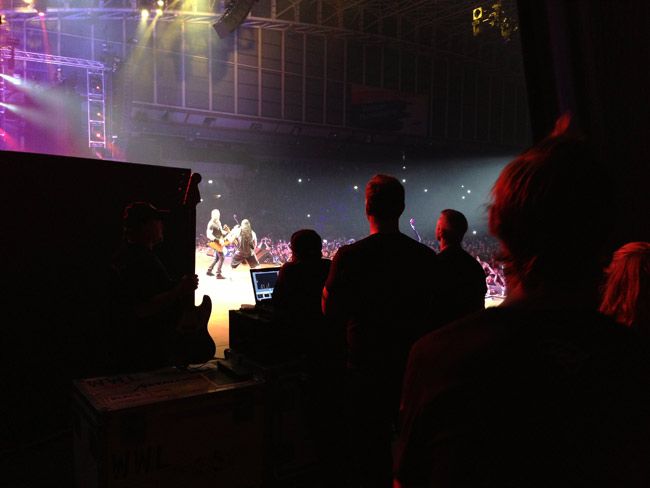 James and Robert face off!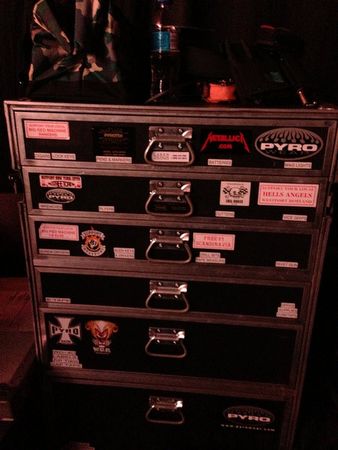 Pyro anyone?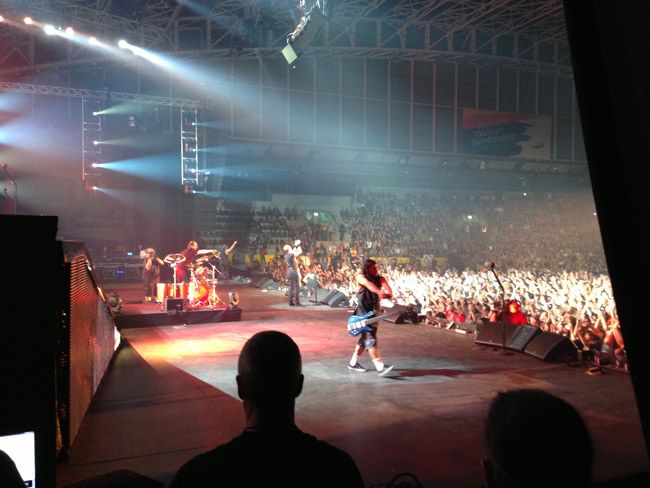 Robert stretching his arms out before launching into a bass solo.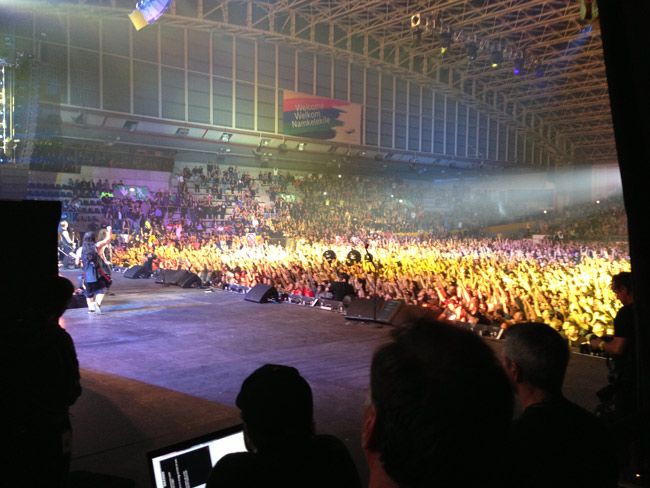 The power!
With thanks to John McCarthy and Ross Lindsay of
theBOMBsurf.
The RocknRoll Surf Swindle continues.