Words By Shannon Jenkins
Pictures By Katharina Lodrup
According to Markus Färbinger of Ile de Pain, one of Knysna's most popular eateries, the coffee revolution is most definitely charging down the coastline as far as Knysna, Plett and beyond!
"Worldwide it has been going on for 20 years quietly and more widely in the last 10 years. Our guests in Knysna are often very well travelled, or living in major cities around SA and the world, and want 'a good cup to wake up'. Having a flaky, farm-butter croissant to go with it, or an artisan baguette from the wood fired oven must just be about the best thing that coffee can be served with," he says.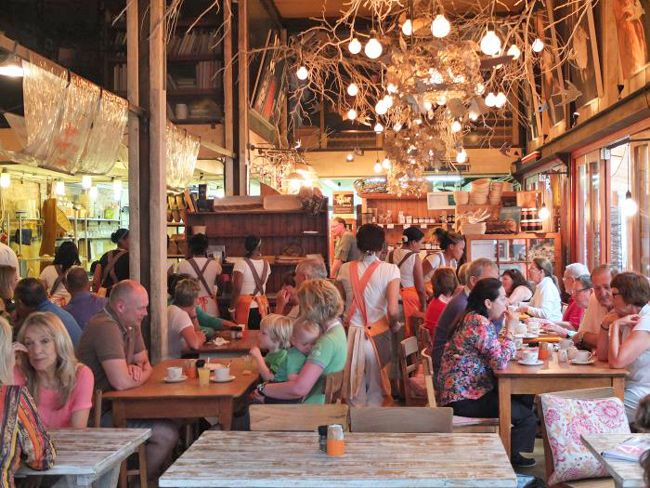 As far as their own cup, he says that it's been a long journey that continues to this day.
"What was 'strong' or 'good' coffee, or what should a cappuccino look and taste like has changed greatly over the last ten years since we have opened. Our 'house cappuccino' is on its way out and the double-shot introduced about 6 years ago is now the norm. We are already working with even stronger milk drinks such as the 'cortado' for several years now. Recently, extensive conversations with Renato at Espresso Lab have opened us to a whole new world on how coffee can be presented. It never stops, the fun just never stops."
For he and partner Liezie Mulder, great coffee is simply an extension of their overall food philosophy of freshness and excellence.
"Coffee is a major drink so even for a 'business man' it would make sense to give their best. Interestingly, it is not always so. For us to have great coffee is the same reason why we would serve a great hot chocolate, or beautiful tea, a delicate dessert, or a satisfying meal. What else would you do in life but give your best at everything?"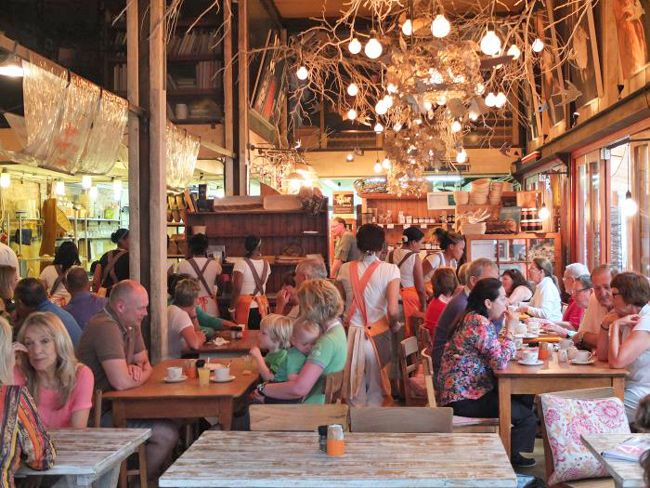 In ten years in the industry, Markus says he has gone through numerous suppliers but the bar has been raised at each turn. Gourmet Coffee Roasters were the first to really make a lasting impression on the Ile de Pain team.
"There was a sense of interest and quality, not just 'selling' coffee beans. Buying 'foreign' coffee was never our idea for raising the bar. The next level of quality, service and also 'training' came with the opening of Origin. They turned coffee into 'something to talk about' at your next date. With style, skill and showmanship they transformed coffee in SA, with others following closely often side-by-side in a different style. Today we have lots of coffee 'extremists'. SA has become an exciting coffee landscape."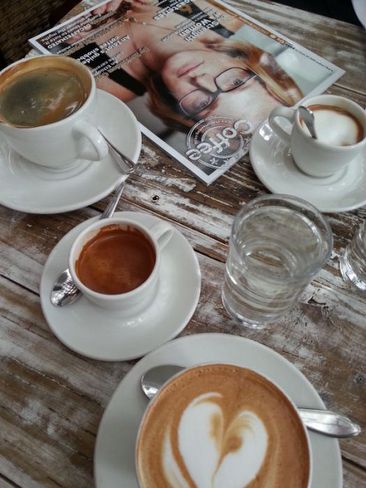 He says their continuous training (formal & informal) at the hands of Origin has been consistent and has changed the quality of their coffee dramatically.
However he understands too well the challenges of delivering top quality food and drink when the shop is bustling and customers are waiting.
"Quantitative demand must not drive the quality. Money has nothing to do with it. The hunt for money did not create this 'coffee culture'. Money had worn coffee quality down since the day coffee became a beverage in western culture. This is a new time. Even visible in the quality of coffee: the care of the farmer, the focus of the roaster, the intensity of the barista, the commitment of the 'new' consumer.
But as every coffee person will tell you it's not just the bean, or just the machine, or just the barista. It is the sum of all parts that will yield a great quality cup."