We were greeted warmly at the front desk.It's that hospitality training charm, the staff make you feel like you've arrived.
"And your room number is?"
Once we had been confirmed as walk-ins, we were escorted to a comfy seat. The space is beautifully shopfitted and it doesn't hurt that they're in the Maharani Hotel, one of the most history-laden buildings on the Golden Mile. My but does it has character!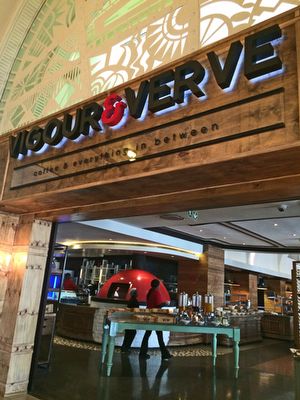 Tsogo Sun Hotel Group recently launched this brand across the country, it's certainly got the right aesthetics!
The beautiful architecture of the quirky Maharani Hotel provides a great location for this restaurant.

The giant size abacus was just tempting us to come play.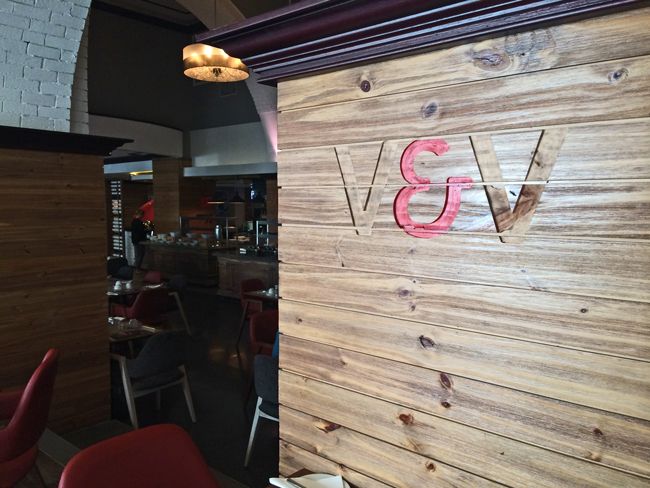 Natural wood versus modern red touches. Very effective.
Is it speciality coffee? Let's not get ahead of ourselves here.
We had a delightfully pleasant time at Vigour&Verve. It is comforting to see a prominent hotel chain take notice of the fact that coffee is a big deal and people, especially people far from home, need an excellent cup.
As they always say, the first step is always admitting there's work to be done.
So the move to use Avanti coffee and a 100% Arabica blend is surely a good one and the coffees, a cappuccino and a double espresso, arrived with latte art and a strong crema respectively, which shows that there has been some solid training.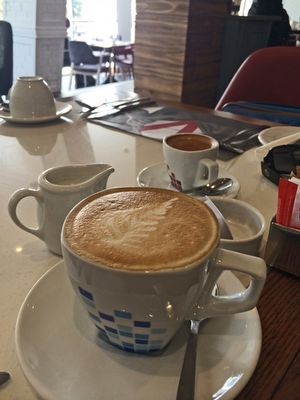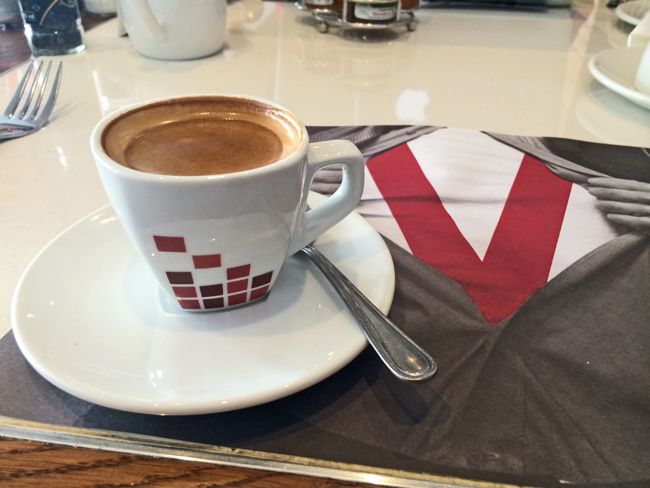 V is for Vigour!



The coffees were accompanied by a delightful breakfast of waffles and eggs onassis. We shamelessly whipped out our cameras to get in a little bit of amateur food photography.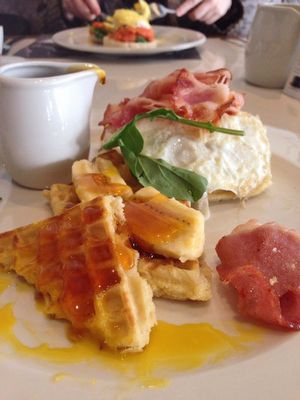 Nom nom nom!