OK, so we admit that these foam creations don't look like the microtextured cappuccinos we like to drink but damn, you've got to give it to this guy, the creativity is pretty mind blowing.
---
Kazuki Yamamoto is a Japanese barista who constructs eye-popping works of 3D art using just foam and coffee.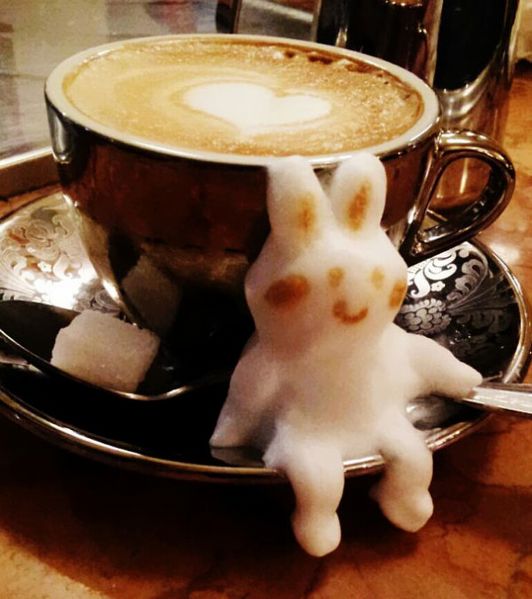 Within the six years Yamamoto has been working at a coffee shop in Osaka, he's racked up more than 100,000 Twitter followers obsessed with his latte art.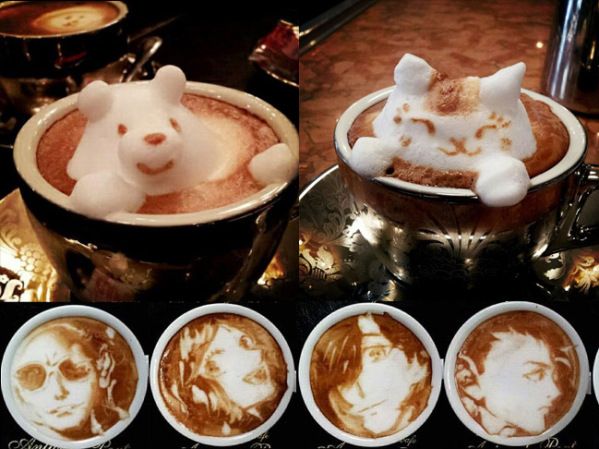 Yamamoto must work quickly to satisfy customers' desires for a fresh cup of joe. He claims he completes each work of art in under four minutes, so the coffee is still hot when he serves it.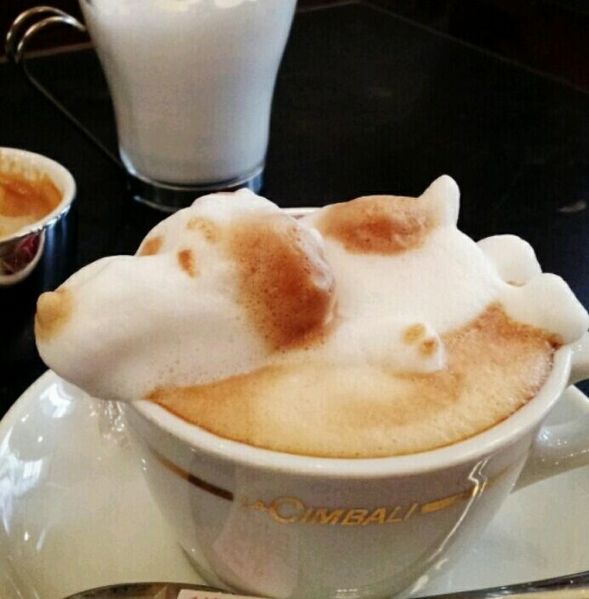 Some of his creations even climb out of their cups and reach out to others ( I'm afraid those fish are not long for this world)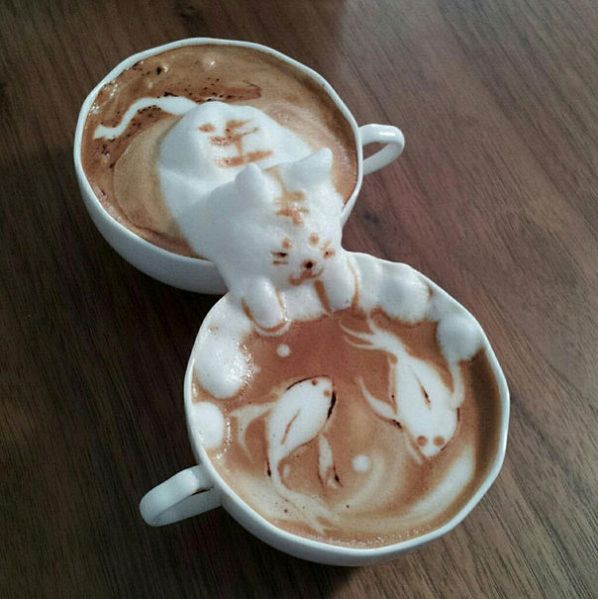 In the past, he's created latte portraits of his Twitter followers. This is Twitter fan Peter Harrison, before his latte transformation.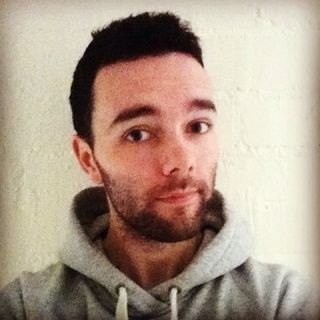 And Here He is After: (According to Mr. Harrison, the gift was a complete surprise.)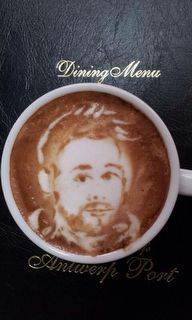 Yamamoto says he uses two very common objects -- a spoon and a toothpick -- to create all of his art. He pours the foam in first, then uses the toothpick to paint with espresso and the spoon to create shapes.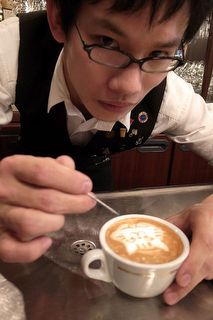 The water's...well, the water's actually coffee. But it sure is nice and toasty in here.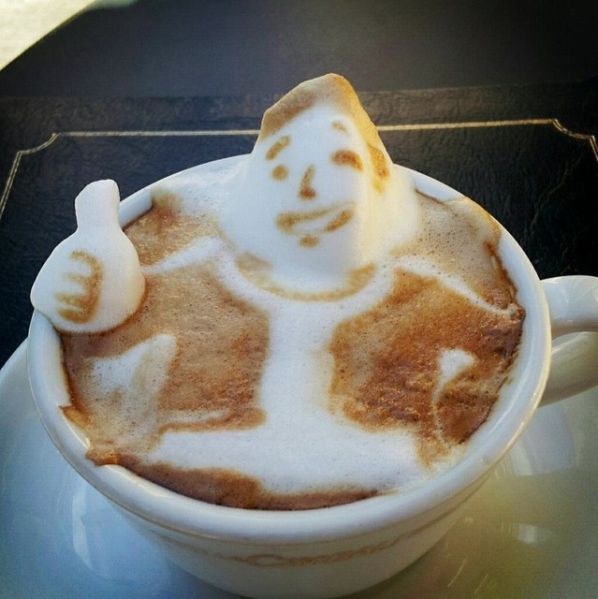 Why bother creating a masterpiece if it's going to disappear down someone's throat? According to design philosopher Leonard Koren, ephemeral art has its roots in traditional Japanese aesthetics. Two Japanese concepts -- wabi-sabi and mono-no-aware -- hold that "many things are beautiful precisely because they are short lived."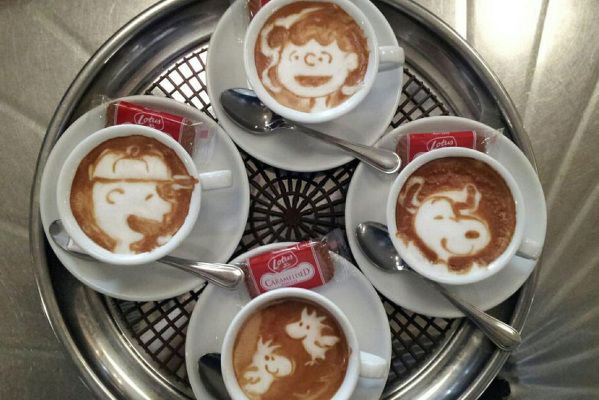 This is why the Japanese love the metaphor of cherry blossoms. "Because cherry trees blossom for only a week or two every year, when they do blossom, there is the emotional poignancy of knowing that it is only a temporary state of affairs," writes Koren.
You could read this as a sad statement about the plight of the polar bear or you could gape in awe at Yamamoto's magnificent attention to detail.
Here's one of the many, many Anime characters Yamamoto has painted.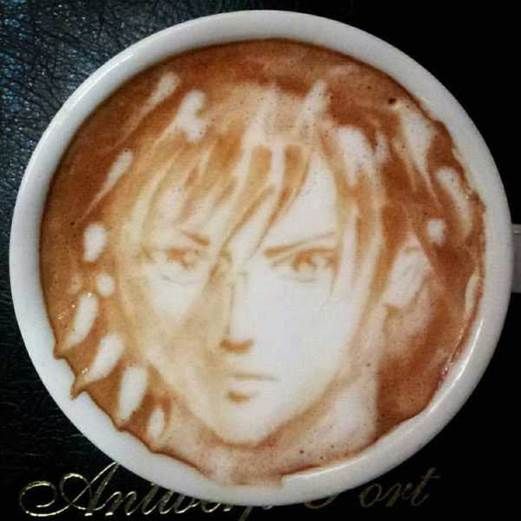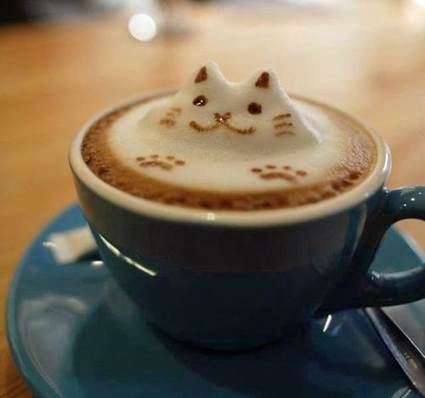 Then There's This Amazing Giraffe. What better way to show off your over-the-top creativity than crafting a sculpture of the most vertical of creatures, the giraffe? I would have major guilt destroying this work of art in order to get my caffeine fix.
His intricate and beautiful works of art remind us to find playful moments even in the most mundane of situations. They are truly joy in a cup.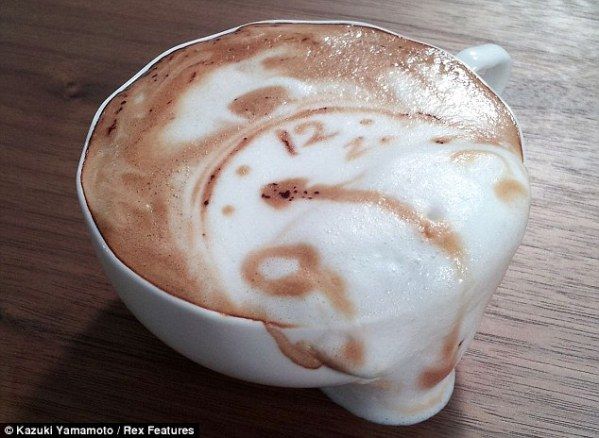 via Likes.com/eyecandy