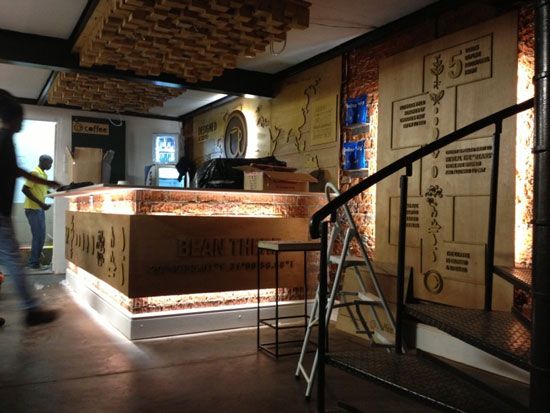 If you want to see an architect's labour of art, all in the name of coffee, then you need to see @coffee on Florida Road in Durban.
A collaboration by some Durban creatives has resulted in the completion of a cafe in a mere 32 days, from conception to serving the delicious Hazz Golden Medal winning Blend from inside the Apple Reseller store.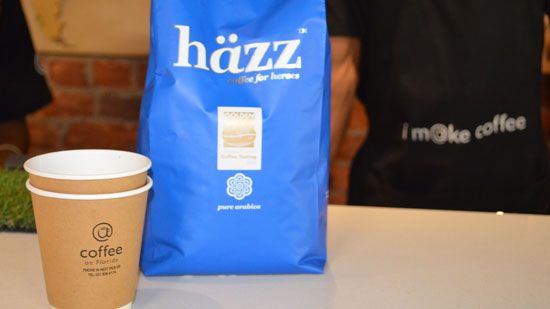 Simple, clean and raw.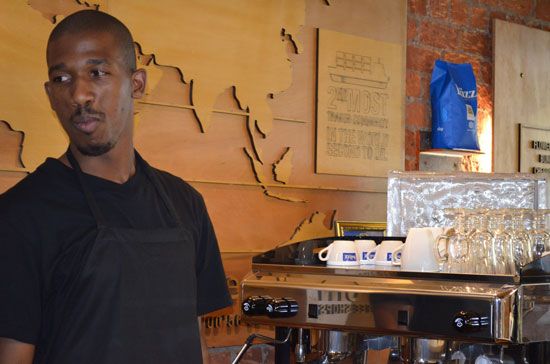 Siya is the head barista. He is loving the smooth Hazz blend and already has a staunch following of regulars.
Wayne and Ray saw the opportunity for a coffee bar on the bustling street and went to Shawn Hopkins of LARGEarchitects, and designer TIm Churchman, of The Creative Collaboration, who set about creating a coffee experience that focused on the process behind the coffee.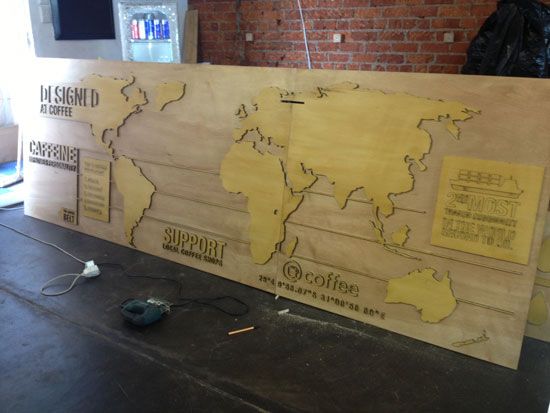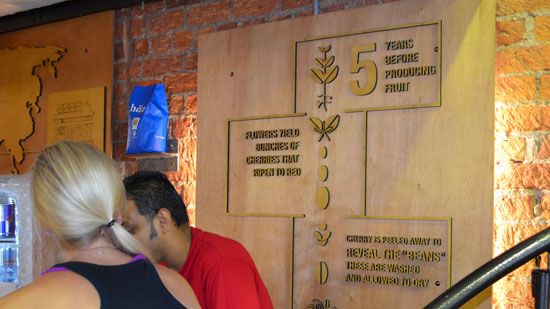 Set on a facebrick wall, the laser cut Marine Ply inlays of graphics depicting the coffee belt and the process that a coffee bean follows from bean to cup. In the quest for authenticity, they even experimented with coffee to stain the wood. But coffee was made to be consumed by eager humans, not layered on wood.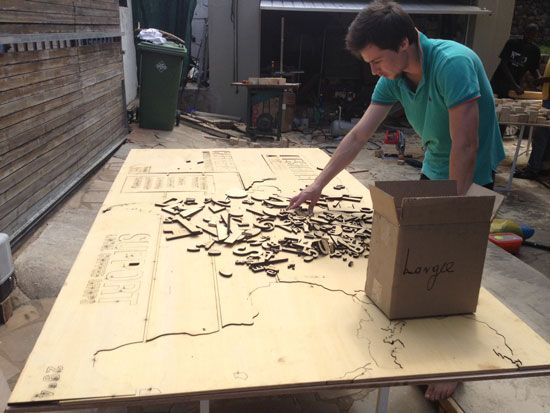 Putting the coffee puzzle pieces together.
The focus is on the quality coffee. They serve a few snacks, but it is a coffee bar in the old Italian tradition of a quick espresso stop over. They also do deliveries in the area, which is a win if you work on or near Florida Road. It is a very creative use of space. There are also a few stools on the street if you care to watch the world go by with your fix for the day.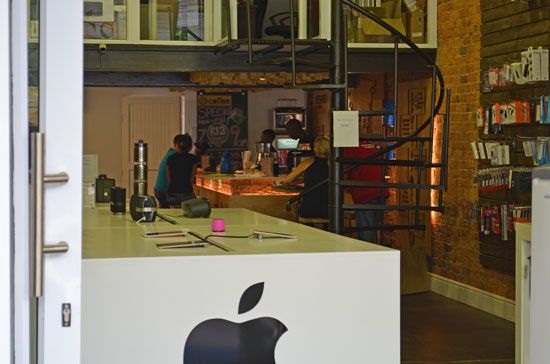 ---
Is your local cafe beautifully designed on top of making a delicious cup? Tell us about it! We want to share it with South Africa!