Lucky Bread Company
All words by Matt Carter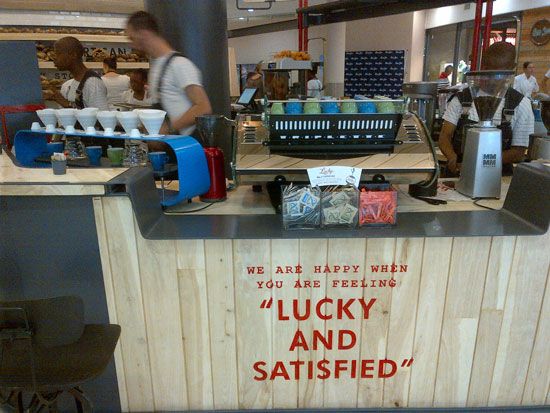 I find it thrilling when two companies work together to make a super company. That's what seems to have happened with Lucky Bread Company. TriBeCa Coffee and The Bread Gypsy have combined their skills, knowledge and amazing produce to make Lucky Bread.
I had seen plans popping up all over the office (TriBeCa)and had been pleasantly surprised when one of the Bread Gypsy ladies brought samples into work for us to try, but it was only when I went to Brooklyn to visit the completed store that the whole package came together in a wonderful mass of flavour and excitement.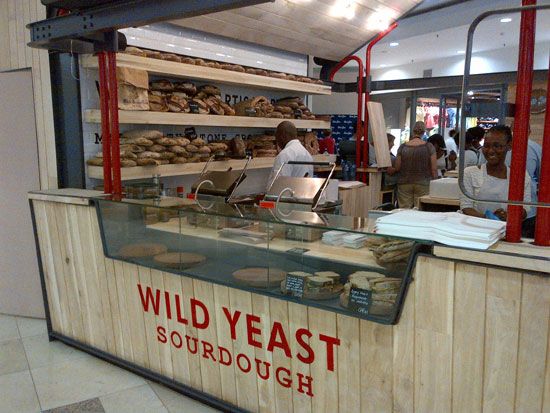 The Bread Gypsy is a partnership between Pauli Coetsee and Alicea Malan. They create and bake artisan breads in a wood fired oven. They use stone ground flour and they don't use any preservatives so your meal is 100% natural and all good.
TriBeCa has made a good name for themselves over the years as a quality coffee roaster and has already set up a few successful cafes in and around Pretoria. It comes as no surprise then that the experience you have at Lucky Bread is amazing.
I recently visited to have lunch and as I approached the first thing that stuck me was a beautiful hand crafted Kees van der Westen Mirage espresso machine.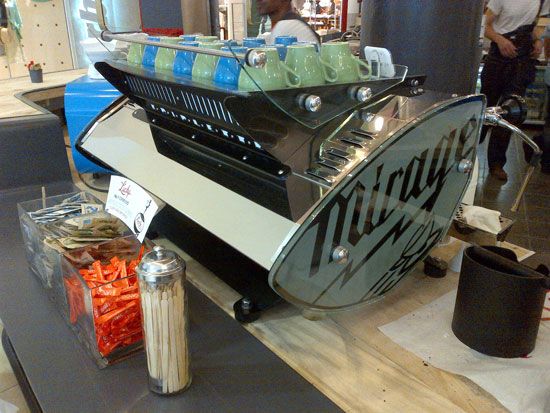 This machine is at the pinnacle of the espresso machine industry and has amazing style and engineering. Looking around you find a blue pour over stand offering single origin coffees through ceramic Hario V60s. There are wooden bins on the side for you to choose and see what coffee you would like to drink and then there is a strange contraption that the menu only explains as "secret" from where the best iced teas and cold brewed coffees come out of, according to the menu it takes up to 12 hours to make! Fortunately they prepare it the night before so you don't need to wait the full 12 hours. On the back shelves are the breads beautifully displayed and my mouth starts to water.
I sit down eventually after exploring and a friendly waitress takes my order. I watch the people around me being taken in by the magic of the experience. Soon my Colombian pour over arrives and it was all I was hoping for. I polish that off quickly and order a cappuccino from the Mirage. They have developed a blend called the "Lucky 6" it consists of 6 of the best coffees available and it shines.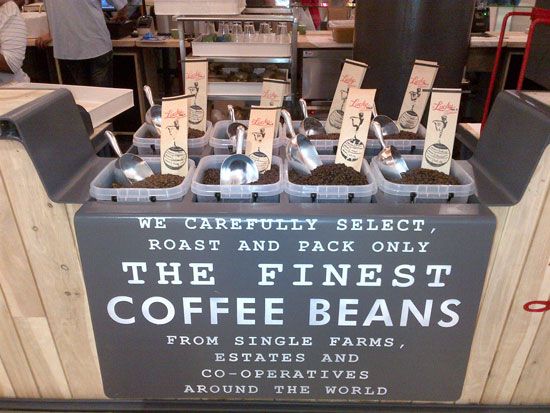 My food arrives on a bread board with a Victorinox knife; everything here focuses on quality and the proof is in the pudding. Speaking of pudding, I have a bit of extra space so I order a Smore waffle with ice cream. It is wonderful and made fresh right there!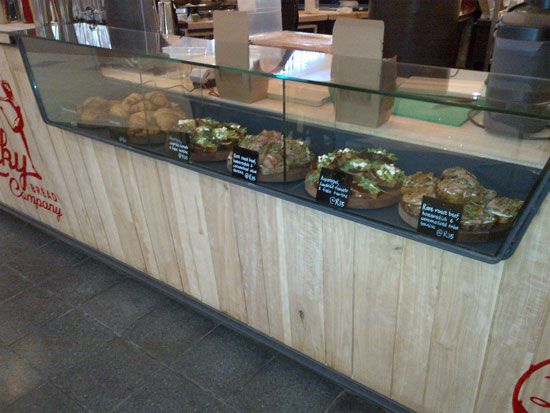 Overall the experience speaks for itself. It's not a fast food joint with everything premade so while the service is prompt you need to wait a bit for the food, but quality takes time and I'm perfectly happy with that. I am so glad there are more of these artisan spots for coffee and food lovers to visit and enjoy.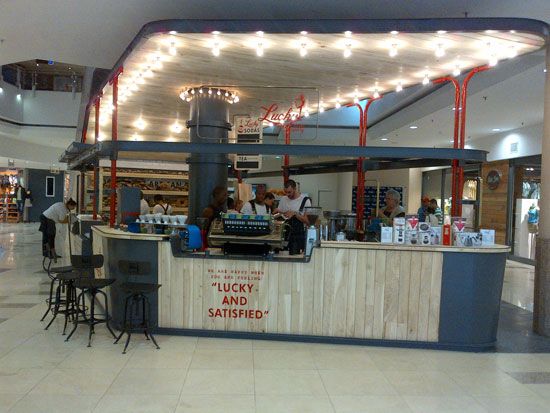 ---
Definitely on the list of cafes to try in 2013! Exciting indeed!