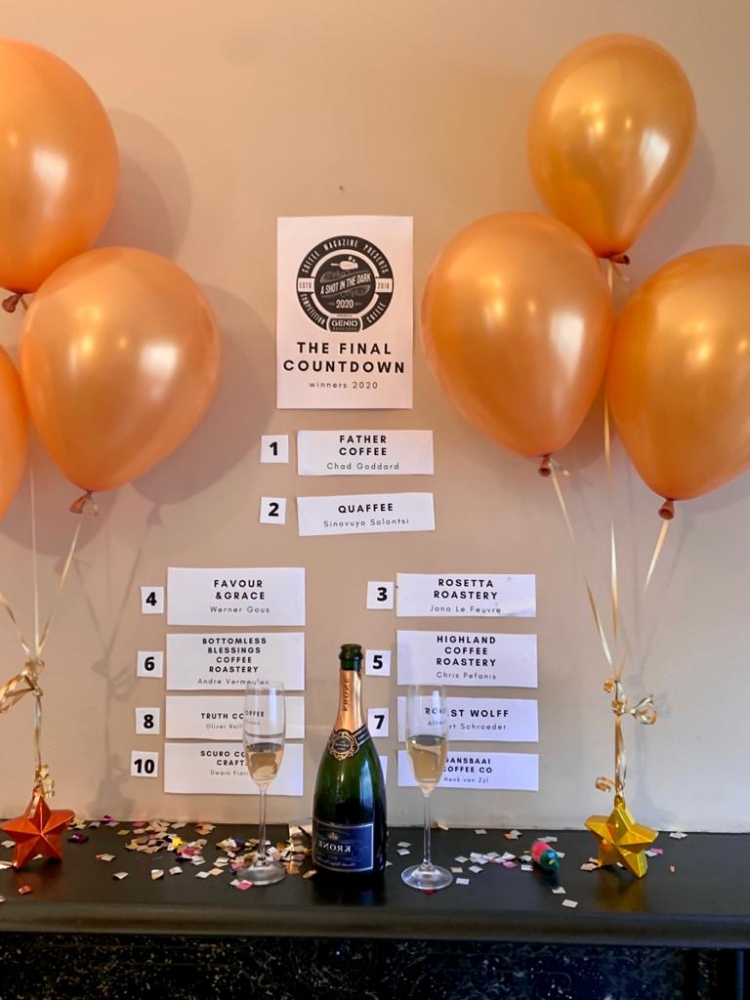 After an intense 4 day long reveal process, the winner of South Africa's premiere coffee roasting competition, Coffee Magazine's A Shot in the Dark presented by Genio Roasters, was finally announced to a live audience yesterday, and racked up to just under 1000 views on IGTV within a few hours.
48 Coffee Roasteries from around Southern Africa began the competition in April 2020, each receiving the exact same specialty coffee, a Guatemalan micro-lot from Vulcan estates, courtesy of Sevenoaks Trading. Each Roastery then roasted the coffee in many different ways and submitted their best roast to the judges. These were cupped and scored and left 10 Finalists.
The Top 10 Finalists were then given another 2 tasks: To roast another specialty coffee, this time a Rwandan single origin from Baho coffee, courtesy of Specialty Coffee Exchange, as well as creating a blend for espresso from their first round coffee, the new specialty coffee and a third coffee from Uganda.
Remember all the Judging was done BLIND. None of the judges knew which roasteries were connected to the coffees they were tasting!
In the end it was Father Coffee from Johannesburg that most impressed the judges and claimed the title of A Shot in the Dark Champion for 2020, over Quaffee (Cape Town) as runner-up and Rosetta Roastery (Cape Town) in third position.
"We are so happy to be in first position!" says Tapuwa Gwandure from Father Coffee, the roaster responsible for the winning entry. Tapuwa's roast was voted the best internally by the team at Father Coffee, under the guidance of Chad Goddard, who said: "We have roasted quite a lot of the Rwandan Buguoyi coffee so it was a relief to get it as the Finals coffee. We don't roast a lot of Guatemalan. It was harder to find nuance in that coffee and of course, blending is always a challenge, but the bulk of what we sell is blended coffee, so the goal is to find what extracts at the same rate and also to find a place for the Ugandan and you need to use it quite sparingly and use what it has to offer."
The Winners of A Shot in the Dark presented by Genio Roasters win An Origin Trip with Coffee Magazine, 60kgs of specialty coffee from Sevenoaks Trading, a R4000 Genio Roasters hamper and tool set as well as the floating A Shot in the Dark winners shield.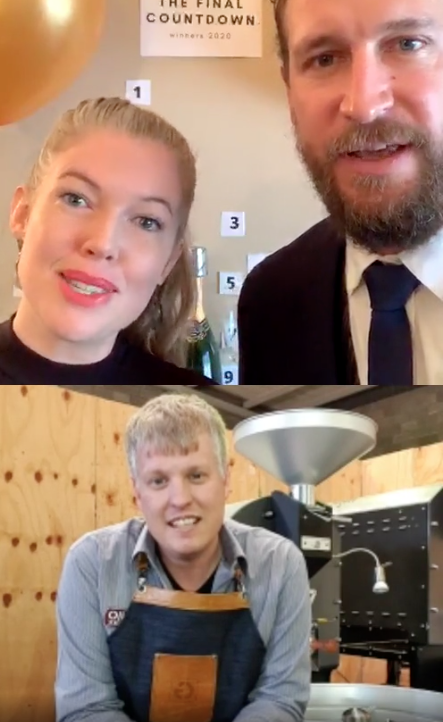 The Final Top 10 positions for A Shot in the Dark 2020:
Father Coffee
Quaffee
Rosetta Roastery
Favour & Grace
Highland Coffee Roastery
Bottomless Blessings
Roast Wolff
Truth Coffee
Gansbaai Coffee Co
Scuro Coffee Crafts