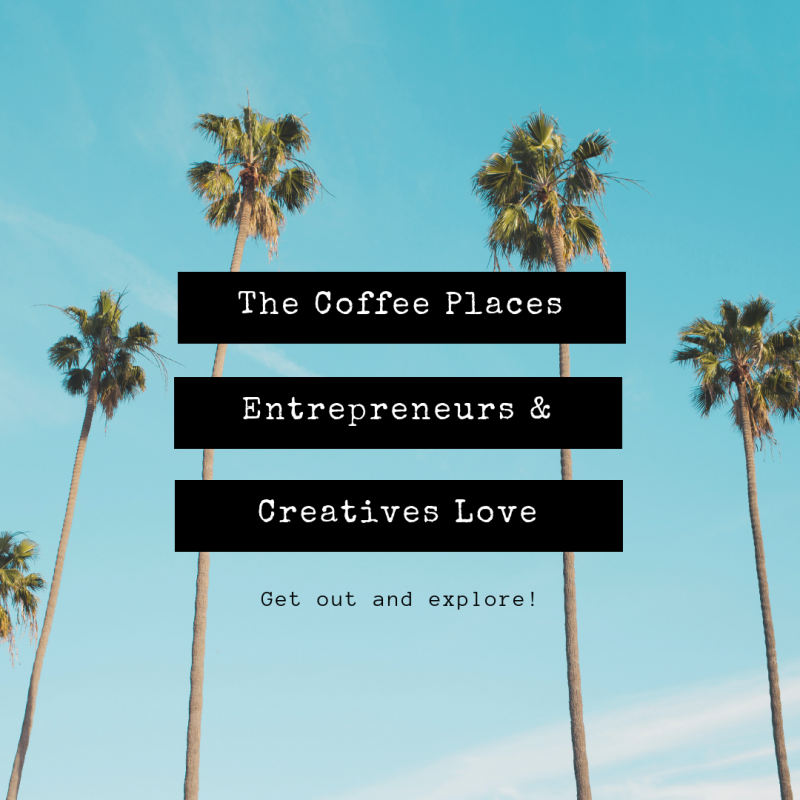 If you're a freelancer or entrepreneur looking for an office away from home, try these coffee shop gems that local creatives love.
---
Janet Botes is a Visual Artist, freelance graphic designer, workshop facilitator, and arts coordinator and curator, living in Wilderness on the Garden Route. Janet has two personal favourites when it comes to working in coffee shops…
The Green Shed Coffee Roastery
Leila's Lane, Wilderness, Western Cape
"The Green Shed sees me most often, because they are close to where I stay, centrally located in Wilderness, with lots of character and excellent service. And not only do they always have almond milk, but they also serve Wazoogles smoothies. They support local suppliers and I always end up spending more than I plan to due to all the amazing products they stock in their shop section, from veggies, crackers, tea, chocolate and veggies, to balms, shampoo, clothing, plants and books."
Old Gaol Complex, 7 Main Road, Knysna, Western Cape
"The Knysna Arts Café is my number one choice for meeting clients who reside in Knysna or Plettenberg Bay, they have INCREDIBLE food, with lots of vegan options, smoothies, great coffee. From my experience, it's a brilliant spot to do networking or meet new collaborators, clients or service providers – they're fast becoming a hub for Knysna's freelance and creative industry, with the Knysna Art Gallery just three literal steps away!"
---
Toni Van Oostenrijk is a Production Designer who runs SpaceCadet, a spatial design studio specialising in set design, event design and layout, technical build development, and bespoke furniture. Based in Somerset West in the Western Cape, Toni's favourite coffee shop is…
Mainstream Centre, Princess Street, Hout Bay, Cape Town
"My favourite coffee shop would have to be Houtbay Coffee. The atmosphere and the people are great. I think that they serve a killer coffee in a really nice setting. Chilling next to the river early in the morning is just the best way to start a day."
---
Jodene Shaer is a social media agency owner, author of the book, 'The Holistic Entrepreneur', and a happy vegan. Jodene doesn't usually drink coffee, but when she's in search of good tea, she heads to…
345 Jan Smuts Avenue, Craighall Park, Johannesburg
"I love Hodges in The Colony Shopping Centre in Craighall because there's Wi-Fi, always a spot to get lost in work, and so many great vegan options."
Kirsty Bisset is a tech entrepreneur and the Founder and CEO of STIR, a digital marketing agency. Kirsty doesn't often get a chance to work remotely, but when she does...
African Roots Coffee
The Pearls Shopping Centre, 6-8 Lagoon Drive, Umhlanga Rocks
"I thoroughly enjoy African Roots at The Pearls in Umhlanga. They have a range of exclusive coffees all sourced from around Africa. The atmosphere is beautiful, and the staff are friendly and well-informed about their blends."
---
Jane Kilian is a Durban-based personal trainer and blogger, better known as GI Jane. A self-love promoter, Jane recently launched an 8-week online self-love course called Unselfishly Me. You can find her at…
Fig Tree Coffee
Grace Family Church Riverside, 63 Anthony Road, Umgeni Park
"Fig Tree Coffee at Grace Church Riverside is a favourite because it's pretty great for Wi-Fi, great coffee, and great staff – and it's quiet during the week so you can concentrate!"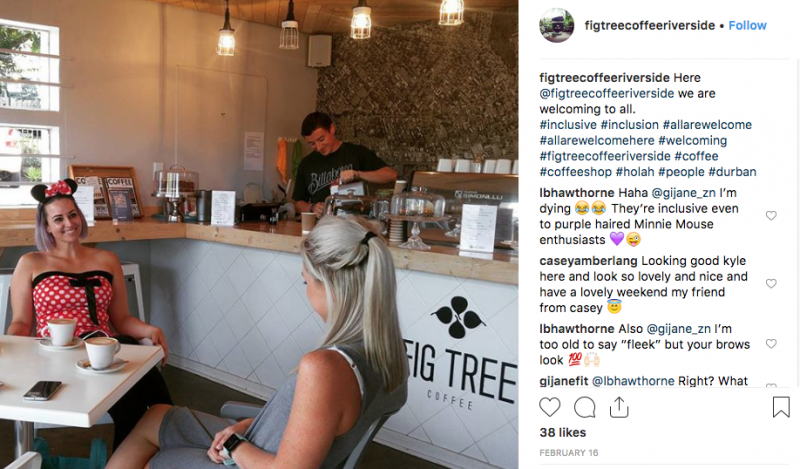 ---
Nicola Meyer is a lifestyle blogger at Run On Coffee. Her top choices are…
Shop 2, Builders Way Centre, 3&5 Builders Way Road, Hillcrest
"If I'm desperate for Wi-Fi then the only place to do work at in Hillcrest is Lineage. Fabulous coffee and food, and such a great vibe. A great people-watching spot, and Kgune and Fani are amazing baristas. The coffee shop feels like home."
155 Gordon Road, Morningside, Durban
"If I find myself in Durban and need a spot to work from, then I would head straight for Skyline. It's much smaller and people are more serious with getting their work done. Incredible coffee and you must have an Oreo and Lindt brownie!"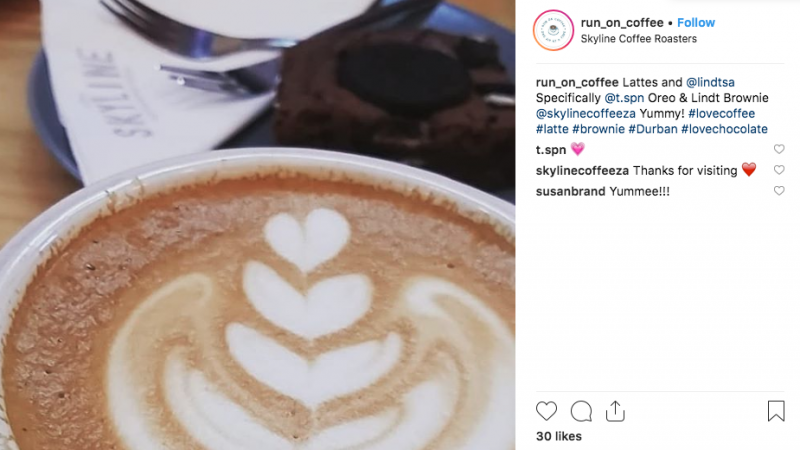 ---
Tamaryn Shepherd is a freelance copywriter based in Johannesburg. When she's not raising kids, kittens, or succulents, her top spot is…
Shop 35, Bedford Village, Corner Van Buuren & Nicol Drive, Bedfordview, Germiston
"The coffee is great, the Wi-Fi is free, and the service is phenomenal. They look after me so well while I'm working!"
Have you got a favourite coffee shop where you love to while away the hours while you work? Let us know on info@magazine.coffee!