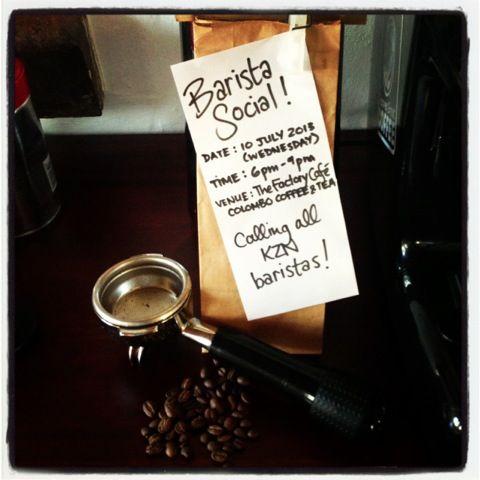 We had a fantastic turn out at the Barista Social held at Colombo Coffee and Tea.
This is what went down...
Thank you to Kyle and Sarah for hosting us, to Iain for organising the projector and guiding us through the evening, to Kyle and Bernard for imparting their knowledge and to Pauline, our Barista Mama, for handling registration. There are lots of new faces keen to compete this year which is really encouraging to see, thank you to all the baristas for their enthusiasm!
If you want to check out the full Prepfest video that we used as a fun introduction,
click here.
And if you want to see a barista champion in action definitely watch Pete Licata.
If you want more information about competing please get in contact!