We love hearing from coffee people around the country about how they're building cafe culture. Romero recently won an Oatly Latte Art competition and we wanted to hear how Dezro coffee came to be!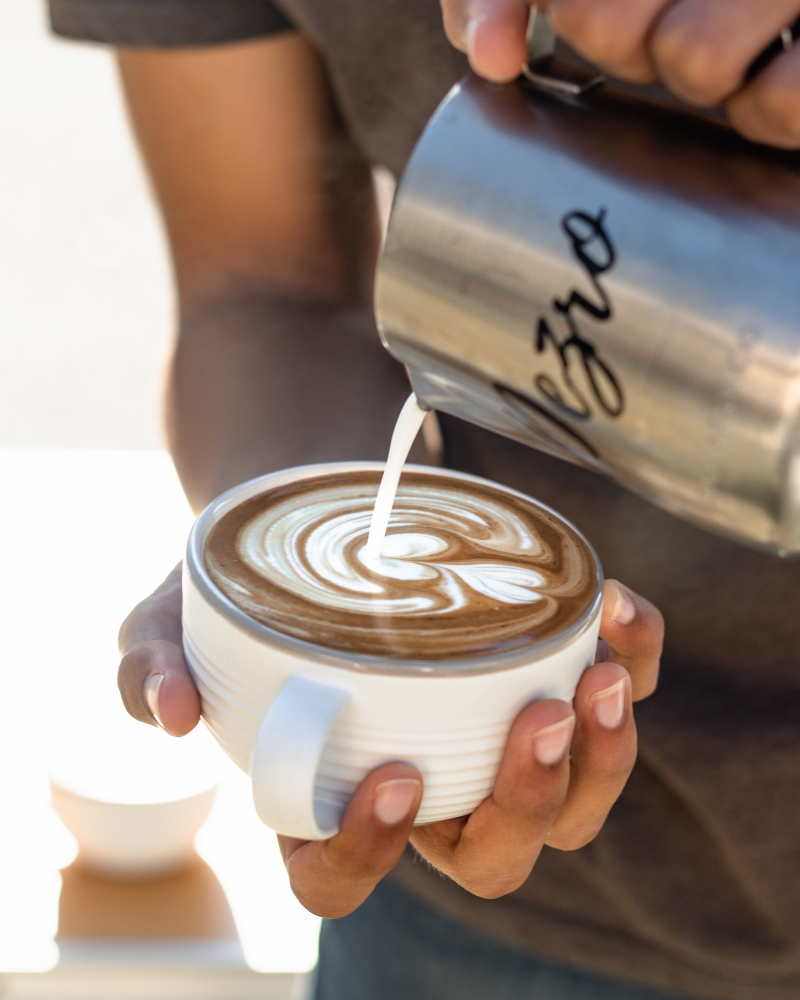 How did Dezro Coffee begin?
Just a few months before my wife, Dezi, and I got married we were both left unemployed. We had been job hunting for months into our marriage and still had nothing. We didn't have WiFi at the time, so we would go to coffee shops to use their WiFi while sending out our CV's.
I had previously been managing a small Cafe' and always had a big passion for training & equipping people, so naturally I would get chatting with the barista and offer help dialling in their grinder and helping with their milk steaming techniques (only when they wanted it of course, haha) and would get so happy to see them get it right.
One day my wife looked at me and told me that I'm always helping baristas anyway, why not try make a living out of it. That same day I started designing business cards and drove all over looking for small cafe's needing on-site barista training!
Once that had picked up a bit, we were able to get hold of an affordable — second hand — coffee machine and grinder to begin our coffee journey. It wasn't until a couple months later that we were finally able to get our first location at a school that allowed us to grow more.
Why the Jellyfish?
Just like the name 'Dezro', we wanted something unique and that represented us as a couple. We both love being outdoors and exploring, but there are so many awesome logos with trees and mountains already. Since I surf a lot we figured maybe a jellyfish could look cool and we ended up absolutely loving what our graphic designer did with the idea. Still very minimalistic yet fun. A funny side note; I'm actually more scared of getting stung by jellyfish when surfing than by the thought of sharks.

What has been the highlight of your coffee journey so far?
A recent highlight was getting to compete in Espresso Lab's Zero Waste Latte Art Throwdown & winning an amazing Moccamaster. It has been over a year since we've been able to have an event like this, and it was so awesome to see how tenacious and passionate everyone still was, despite the current circumstances.
How has this last year felt as a coffee entrepreneur and what advice/words of encouragement can you offer to other entrepreneurs dealing with the same struggles?

It's honestly been really tough! Dezro Coffee was our only source of income and having to be closed so often with the Lockdown Restrictions didn't help.
If I can only encourage you with one thing, I would want you to know that you are not alone! The more I chat to friends and people in the industry, the more I see similarities in the struggles we are all facing. Just realising that Dez and I were not alone really helped. It's so easy to feel isolated and feel that we need to face these challenges alone, but I encourage you to reach out to those around you and to build a good community of like minded people.
How important is it to create relationships with customers?
I truly believe that without good customer relationships, no matter how impressive the product/service, you have no sustainable business. Our absolute favourite part of being in this industry is the people we've gotten to meet and the relationships that have been built with customers.
It's important to remember that for many people, cafe's provide more than just the delicious liquid found in the cup, but they provide an experience (good or bad). Baristas can have such a positive impact on someone's day, from just a friendly smile and amazing service to encouraging conversations. That's always been our focus and desire.

As a mobile business, how important is the first impression?
First impressions have always counted a great deal. We may interact with many customers throughout the day, but for many it is their first encounter with you and your brand. Remembering that can be key; small things like keeping everything tidy behind bar, making sure quality standards are consistent and treating each customer as the first and only customer you'll see goes a long way in making great first impressions.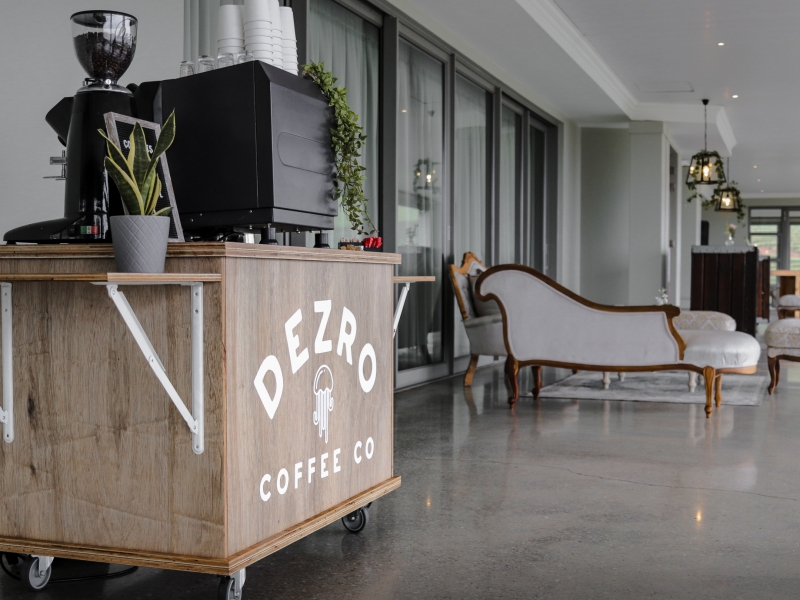 Tell us about competing in the Oatly Latte Art Competition?
It was such a unique spin on normal latte art competitions. All the drinks prepared for the competition were either cooled and used in a specialty cocktail or served to the people supporting and watching. It was also judged live by everyone on Instagram (even those at home). No cows were needed either as we used a milk alternative from Oatly.
As fun as it was, I've never struggled to pour latte art as much as I did during the Throwdown. My hands were shaking so much from the nerves, yet my body felt calm and I felt well prepared. During the finals I was so keen to pour a nice clean and detailed swan, but my hands just would't cooperate, haha!
The crowd and other barista's there were so much fun. I really am so grateful to be apart of this community.
Definitely keen to join the next few competitions too.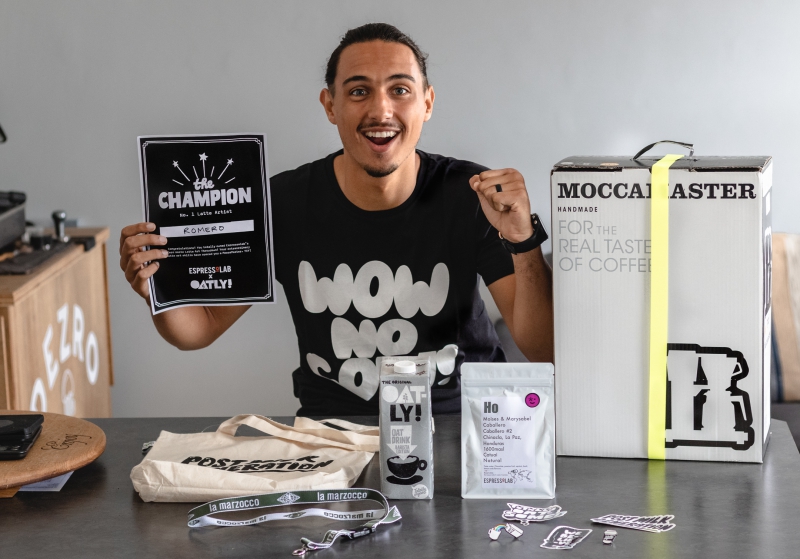 What are your plans for the future?
My wife and I have a beautiful baby girl due in the next few weeks. So to be honest, we're not entirely sure about the future. For now I'm focusing more on mobile events and on-site training. We hope someday to open a little hole-in-the-wall Specialty Cafe'; that's always been a dream of ours! In the mean time we just continue to trust the Lord to direct our steps. We don't want to move in our own strength.