We are always so excited to find people within our network that are doing incredible things. Sinal Govender, for example, was a year below me (Mel Winter) at Maris Stella, we were in the same school plays and we loved a bit of fun, and when I saw her new venture through social media, I knew that it had the capacity to help many people in the coffee industry. Introducing pop.law!
---

What was the inspiration behind the start of pop.law?
I ran on the corporate big law hamster wheel for 8.5 years and knew for most of that time that I didn't want to be running that race forever. Towards the end of my corporate life, I was able to work with many start-ups and creatives on a pro bono basis and this is what really started to excite me. Apart from being quite frustrated by living life one billable hour to the next, I also wanted to use my skills as a lawyer to help businesses that were just starting out and perhaps not able to afford the legal services they needed. I also became aware of how tough the legal system can be to navigate without a formal education in the law, notwithstanding that the law affects everyone. This all culminated in leaving my job and starting my own legal consultancy in 2017. After a couple of very exciting but lonely years on my own, I came across an Instagram account that was speaking about the legal aspects of death in a very honest, brazen, and somehow entertaining way and found Claire on the other side of that.
I sent a message to Claire and we met for a half priced breakfast the next morning a few hours before I flew back to Joburg (Claire is in Cape Town). We chatted for hours over multiple cups of coffee and realised quite quickly that we were both trying to solve the same problem - making the law more accessible to everyday South Africans. We decided to combine Claire's design skills with my legal knowledge and started pop.law together on the first day of lockdown.
In the age of the social network, you guys actually only met recently on the Gram, how amazing! What makes your team operate successfully if you started the business before you even really knew each other?
We love our story, and take some creative liberties when we tell it, but in reality we had a lot of common ground before we met. Claire and I have a very close mutual friend who had shared Claire's Instagram post on her stories, which is how I came across her page, so there was at least some mitigation of stranger danger.
After that first breakfast together, it became quite clear that our unique combination of skills could really make the law easier for people to navigate. We worked together as client and lawyer for a few weeks (I think this was Claire's very clever way to interview her future business partner) and then took a leap of faith to go into business together. I guess in some ways not really knowing each other when we started was part of why we worked so well. We were both motivated to solve a big problem and focussed on that exclusively. There was no space for egos and we were able to communicate well and make decisions fast. Being in different cities also meant that we had to try extra hard to motivate each other. Also - starting a business long-distance with sketchy Internet really reveals one's true personality so we got to see the best and worst versions of each other very quickly.

What have you learnt through the process of building pop.law? (From the perspective of how lay people view the law and also how easy/hard it is to build something from the ground up)
The start of lockdown was a difficult time for everyone (and still is today). I particularly had quite a struggle when we first started - both because I realised even more acutely what a privilege it is to have a legal background and also because we were starting to grow a wonderful business while many of our clients, friends and family were closing theirs. When we first started, we had thousands of people download our Covered-19 pack of free legal documents to help people navigate the hard parts that come with illness and death. This reinforced the understanding that everyone was anxious about this virus. The feedback we received was overwhelming from the point of view that so many people didn't understand just how important having a will in place was until we shared our guides with them. We then started putting out more free documents and articles and every time one of these gets downloaded, or we speak to a new client, we are reminded just how important it is to have access to friendly, approachable legal help.
Claire and I both had experience in starting businesses before pop.law so many of the start-up lessons were already learnt by the time we got together. One of the lessons that came up again though was that it's a really hard game to play no matter how much experience you have before.
With only two people in our business, we had to rely on each other, back ourselves, and trust that work done with the right intention would inevitably be successful. We have always been open to learning from others in the start-up space and have met a wonderful group of other entrepreneurs who have generously shared their golden nuggets of advice with us.
We are also constantly pivoting our business based on the feedback we get and looking for new ways to close the access to justice gap. This is partly why we want to try to do bigger things to help more people and why we are now in the middle of building tools that combine legal, design and technology to make the law even easier to navigate. Watch this space!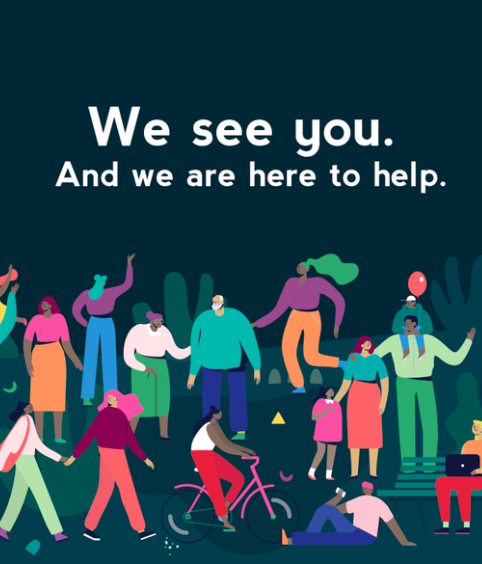 In the coffee industry, there are a lot of start ups and entrepreneurs, as well as influencers. I was once one of those people starting a cafe and I wish I had had access to some reasonably priced legal advice at that point, there are a lot of simple but intimidating steps we could have taken to make our business more secure at the get go. Tell us about what you can offer small business owners or passionate people with a dream?
We love helping other small businesses! Legal help shouldn't feel out of reach or unaffordable so we have structured the help we can offer in a few options. In addition to our free guides and legal documents, we offer a Whatsapp voice note micro consultation, a 30 minute virtual chat, and document review and drafting. Probably one of our most common requests from small businesses is to help them with contracts with their suppliers and clients. Many businesses took a massive hit this past year, and a lot of this had to do with not having a clear understanding of who was responsible for what. We also help start-ups with protecting their brands and making sure they are acting as responsible employers and employees.
With the CCMA being largely out of commission/backlogged with COVID related dismissals, is labour law advice for baristas something you can offer? Which method would be best for baristas to get in touch with you?
Definitely! We are all about empowering people to understand their jobs and what is legally fair and acceptable. The easiest way to get some help is to book a chat with us through our website at www.poplaw.co.za.
So, do you guys even drink coffee?! Tell us everything. Your favourites. Your pet peeves. Your level of addiction.
In the shortest modern love story, the answer is simply "yes". Claire is more a quality over quantity coffee drinker, opting for a very classy black filter coffee or well poured flat white (must be the Cape Town influence). I am partial to any well made cuppa. At home, it's a filter coffee for two (I drink both in back to back succession), and in the outside world it's a short cappuccino or flat white. While in Cape Town I do like to sometimes say they're the same thing just to see how many concerned people turn around. Neither of us put sugar in our coffees, but I wouldn't go as far as saying it's a pet peeve or that I judge those who do (after all we're not Truth). I can however say without reservation that some of the best I have ever had is pour over coffee in Vietnam where it's served standard with condensed milk. It's honestly what dreams are made of.