The SCA Roasting (Foundation and Intermediate Combo) Course has become a fast favourite and it has been decided that this is the best way to handle the theory for the course, at the same time respecting social distancing and minimising travel and accommodation expenditure for the students.
Donovan McLagan from Cabal Coffee Roasters in Port Elizabeth is an AST accredited with the SCA and has a huge passion and interest in roasting coffee.
This course is on offer to anyone that should be interested. It is best to have a roaster on which to practice before embarking on this course.
To find out more you can visit the SCA website.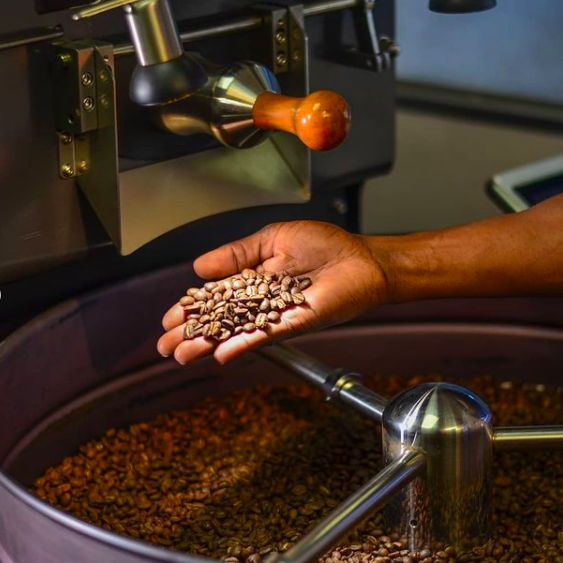 Donovan will host future theory training via Microsoft Teams (a web based or downloadable application). If there is load shedding in your area or you cannot connect to the live theory session/s, Donovan will provide a recording, you are then welcomed to send your questions if they have not been addressed during the recording.
The theory is covered over four days followed by one mandatory practical day practical to be hosted at Sevenoaks Trading in Johannesburg, Cabal Coffee Roasters in Port Elizabeth or at an affiliate in Kynsna and is limited to 4 students at a time.
Next SCA Online Theory Training
16h00 to 18h00 Monday, 12th April 2021
16h00 to 18h00 Wednesday, 14th April 2021
16h00 to 18h00 Monday, 19th April 2021
16h00 to 18h00 Wednesday, 21st April 2021
Practical dates will be discussed and agreed to during the training.
The cost is R8,500.00 (incl VAT) and entails an online exam within 21 days of registering online and upon passing your receive the international certification, which is a great plus for contract roasters.
To register, contact Paulien on paulien@sevenoakstrading.co.za
Students can take advantage of learning through three stages of knowledge and skills in each module.
Learn about the roasting process, including roast cycle, roast levels, identifying defects, the physical changes that beans undergo during the roasting process, as well as workspace management and lean production.

The Foundation level provides a first taste of a specific coffee discipline and is a great way to get insight into a module to help you decide if you want to go on to learn more. The Foundation level requires no previous experience.
The Intermediate level is suitable if you are already part of the industry, working in the field covered by the module, and have a firm knowledge of the basic skills and access to a roaster. Experience working in the field is recommended for this level.
In order to undertake the Professional Level (on a separate occasions) there needs to be a minimum timeframe of 3 months between completing intermediate before undertaking Professional to ensure that enough time has passed to gain the proficiency needed in the areas you've been trained in.